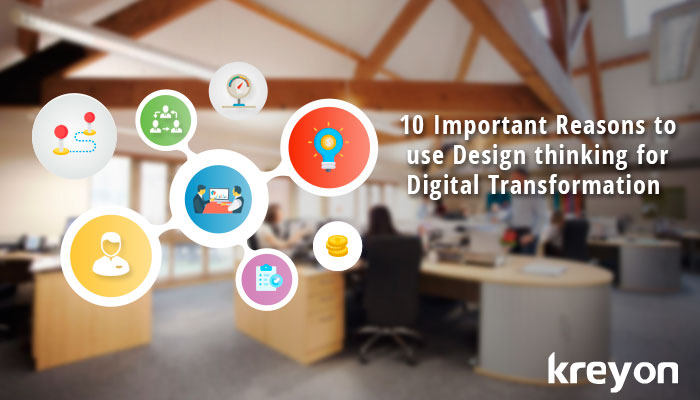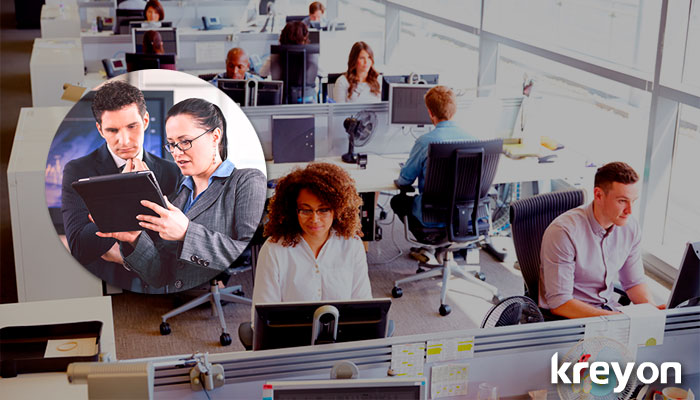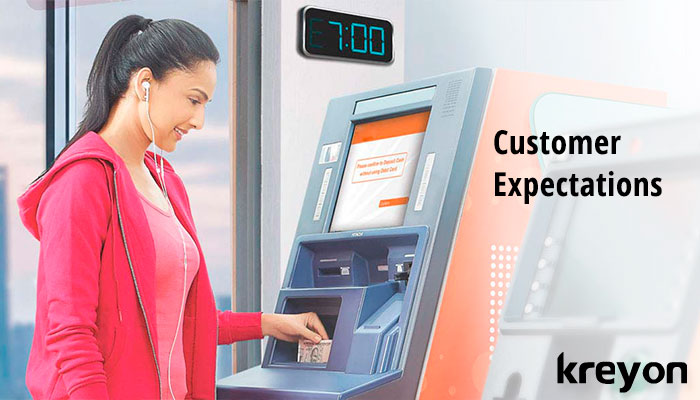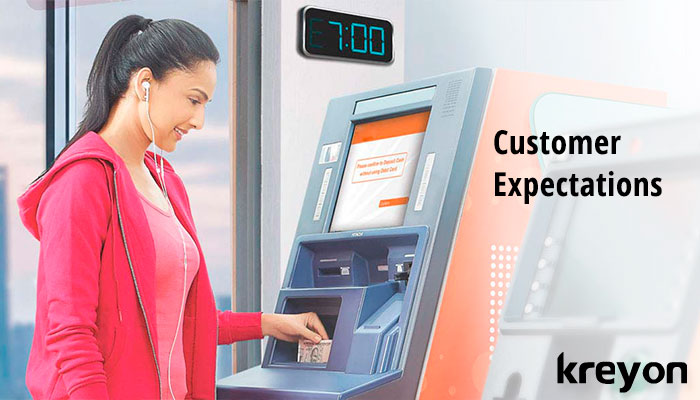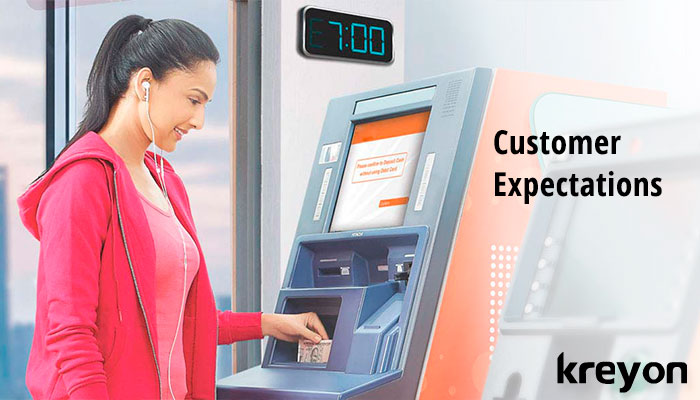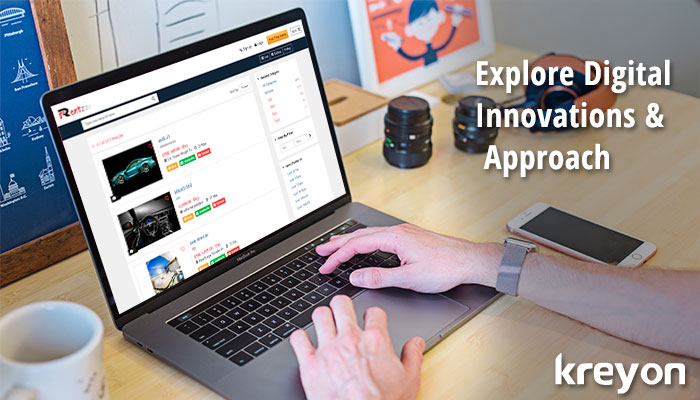 Digital transformation is a necessity for organisations; and design thinking is helping them to reimagine their business in the digital context. IDC estimates that 40 percent of all technology spending will go towards digital transformation; with enterprises spending in excess of $2 trillion in 2019.
The success of the digital transformation depends on meeting the key objectives of the business. With design thinking, there is great emphasis on deep understanding of the customer environment, solving the most important problems for them and taking regular feedback for improvements.
Design thinking methodology resonates & brings together top management, customers, employees and all stakeholders for a successful transformation.
Here we evaluate some of the ways design thinking helps with digital transformation:
1. Customer Expectations :
Digital transformation is about your customers more than it is about your organisation. Companies need to bear in mind that meeting customer expectations is a sure fire way to succeed. Design thinking understands and solves problems for customers.
For e.g. one leading bank in Europe recently revamped their customer support system. Before starting the process, the key objective was to reduce the customer service hold time. The current hold time was 150 seconds and the goal was to bring to less than 40 seconds across all customer communication channels.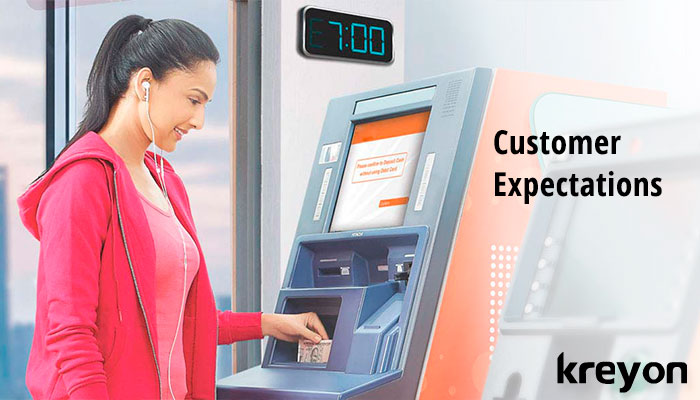 2. Key Tasks are Clearly Defined :
When the work and deliverables are clear, the team is empowered. A lot of times organisations spend too much time analyzing the requirements of various business units and ultimately end up without clear picture of what needs to be done.
The design thinking methodology starts with the end goal and clearly defines what is needed from the team. It brings everyone on the same page. For e.g. customer hold times across channels should be less than 40 seconds gives a clear picture of what needs to be achieved.
3. Alignment of Client and Business units :
When organisations are large, it is sometimes difficult to communicate with other teams and business units. With digital transformation, everyone is interconnected. Teams across business units are in synchronisation and know what they are working on. Early and regular client communication and feedback keeps everything on track.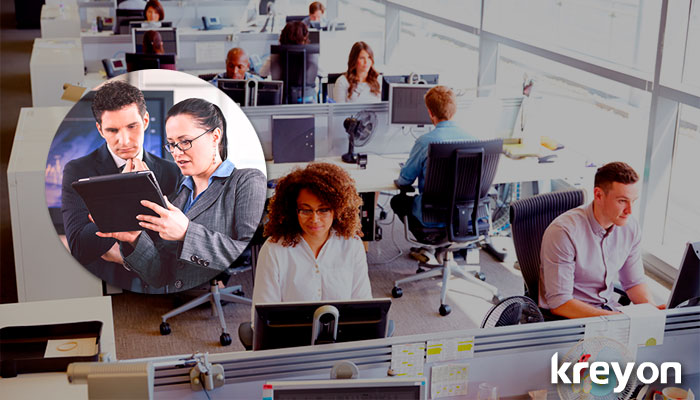 4. Clear Milestones :
The work involved in complex projects can be quite overwhelming. The digital transformation can be a difficult process, if it is not channelized diligently. The design thinking approach establishes clear milestones that need to be reached in a given time. The ongoing work is shared with everyone involved in the process in an agile manner. The clear milestones and delivery plan is communicated to everyone involved in the process.
5. Handling Changes & Transformation :
How does your customer journey change in the digital world? The customer interactions, on boarding and service channels are changing fast in the technology driven world. Managing changes with consistency across various channels requires a solid strategy. Design thinking is a great tool to help companies adapt and transform themselves in line with their consumer needs.
6. Customer Involvement :
The real users or the customers are crucial to the success of the transformation. What needs to be achieved must be evaluated in the customer environment with regularity. The customer feedback is incorporated to make the final product delightful for them. The products and services are engineered to meet the desired experience for the customers.
7. Explore Digital Innovations & Approach :
Design thinking software helps businesses to remodel their offerings with digital innovations. The digital innovations are always mapped to the customer needs. While companies are looking to improve efficiency, reimagining their products and services with digital innovations, design thinking cares about customer's life.
For e.g., Customer complaints and queries are now handled using chatbots. These chatbots are able to handle generic customer queries and eliminate majority of the service calls with satisfied clients. Only less than 25% are handled by human support executives leading to reduced customer waiting time for calls.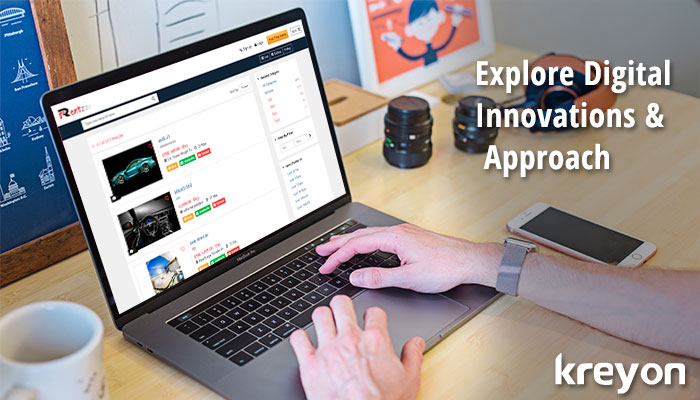 8. Indispensable for leaders :
Disruptive technologies change everything very quickly. No business leader can afford to overlook the digital transitions. Leaders are looking at ways to deal with the complexity of business and find new and more potent ways of getting things done. Business as usual approach doesn't work any longer.
Design thinking is an emphatic tool for leaders of the digital world. It helps them communicate with more empathy, discover new opportunities and create an inclusive environment. It makes everyone feel empowered to contribute and offers solutions.
9. Visualise Key Performance Indicators :
Design thinking approach is crucial in visualising the right metrics for performance. The visualisation of the key performance indicators, deliverables and insights from integrated data help companies to focus on the right priorities.
The priorities are visualised dynamically considering all parameters using artificial intelligence and machine learning. Data with the right designs can make organisations proactive. The right designs are important to trigger the right actions.
For e.g. how long does it take to register a new customer in a bank? The industry average is taken as a guideline to indicate the performance of a particular financial institution. The key performance indicators are clearly visualised setting a clear direction on the goals.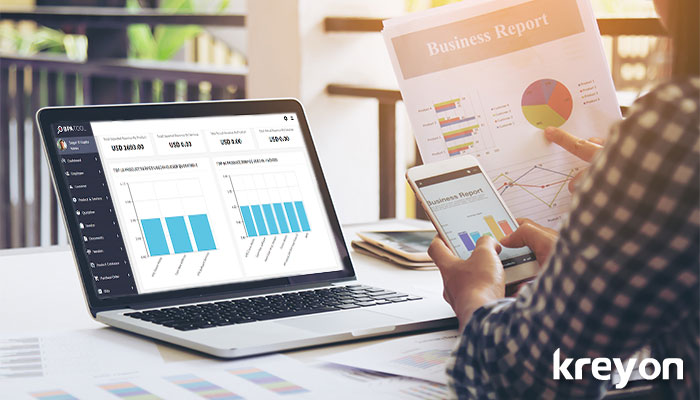 10. It's a Journey :
How businesses are run, connect with their customers and create value for them decides their fate. The digital transformation is an ongoing process to discover the best ways to create value for everyone involved. The constant evolution of an organisation based on industry insights, latest technologies and customer expectations make it successful. Design led approach helps organisations to zone into the right focus areas and deliver compelling value.
Design thinking creates experiences to merge the digital, physical and the product/service offerings. Design led approach makes digital transformation seamless, whether it is managing integrations or migration of data. The end result is an enjoyable & seamless experience for the customers. It helps organisations to measure the right metrics and ensure successful digital transformation with improved customer engagement, efficiency and growth.
If you are looking for the best software company for implementing your digital solutions, please get in touch with us. Our design led innovation in software product development is helping clients create globally scalable digital transformation solutions.