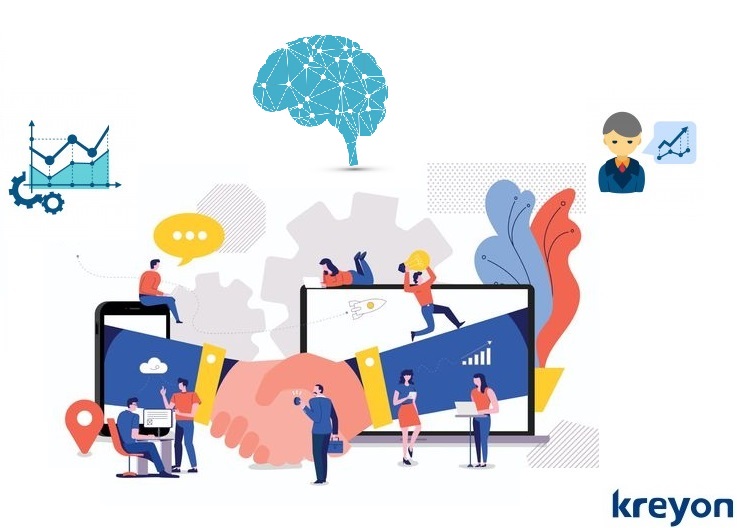 Machine learning and artificial intelligence technology will drive the future in many ways. It is one of the most disruptive ways to automate business processes today. AI is finding new applications in day to day activities in business and it is accelerating productivity for organisations. With a wide range of AI libraries and tools available at their disposal, it will be intriguing to see how companies reinvent their existing processes in the AI driven future.
While businesses are looking at context driven automation, there are more avenues opening up where AI applications can improve efficiency, productivity and even accuracy. Here's an intriguing list of applications for AI software: 
1. OCR Techniques 
The optical character recognition techniques can be used for reading bills and receipts. When paper bills, receipts are scanned into your system, the data can be recognised and extracted using OCR. With machine learning, it becomes easier to reconcile bills and receipts automatically into the accounting system.

The bills and receipts are automatically reconciled to the profit & loss reports, balance sheets and other accounting reports. The bills and receipts can be scanned, emailed, barcoded & entered directly into the accounting ledgers. The financial data can be captured for paper invoices, bills, and other account categories. The machine learning algorithm's accuracy improves with increasing volumes of data. It saves time, improves accuracy and prepares accounting reports in real-time. 
2. Multilingual Voice Assistant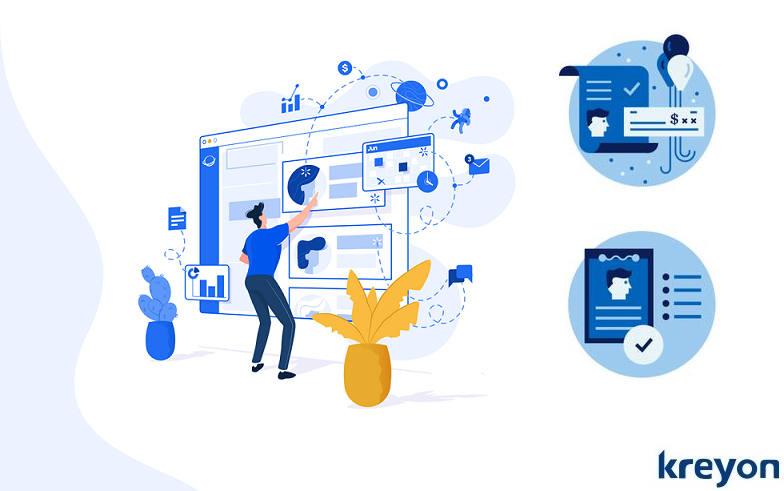 The virtual assistants are increasingly adopted for businesses owing to the improved speech recognition softwares. The speech recognition capabilities ensure that voice commands are converted to text easily and with very high accuracy leading to optimised assistants. Whether it is business reporting, customer support interactions or creating transcripts in local languages, multilingual voice assistants are extremely handy. 

The virtual assistants use machine learning techniques to analyse data and can be integrated into application softwares. These assistants can be used for a wide range of business activities depending on the needs of the organisation. They can be used for interactive conversational flow and real time support for interpreting and learning large datasets too. 
3. Image Recognition

The image recognition algorithms are used for security of apps. The image recognition algorithms are integrated into critical business apps for security purpose. The image recognition is also used for medical imagery, detecting diseases in patients etc.

The facial recognition algorithms are built into web applications for authorisation of users. The facial recognition techniques are used in mobile devices as well. The facial recognition is done using a deep learning algorithm that compares a live image to the stored image. This helps in verifying the identity of an individual. The image recognition algorithms are also used for classifying images and objects for ecommerce stores. The facial recognition systems can be set-up easily using React or Tensor JS libraries to implement the recognition capabilities in your web apps.
4. Sentiment Analysis for Marketing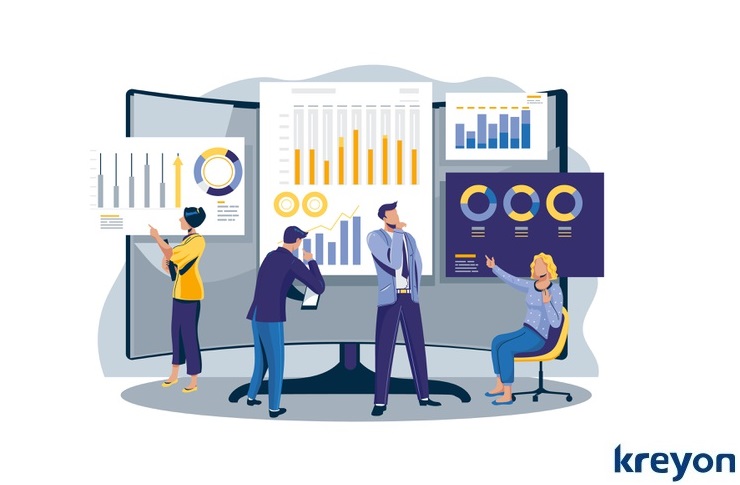 The sales and marketing has been undergoing massive changes after the Corona pandemic. Data driven marketing has never assumed more significance than now. Sentiment analysis is emerging as one of the most potent tools for marketing. The brands are looking at large data sets from social media sites like facebook, instagram and twitter etc. These are then analysed to gauge the sentiments of their customers.

The brands use sentiment analysis to provide users with recommendations as per their moods. Even B2B sales requires data analysis for the key executives. The sentiment analysis tools can predict with high accuracy the prospects that will be a good prospect for your product or service. The sentiment analysis can help organisations improve their prospecting and is integrated with CRM systems to improve their marketing campaigns.

5. Sales Recommendations

The sentiment analysis is a useful tool for targeting the right prospects. However, every organisation needs to improve its sales to grow. How does AI assist in sales? The AI systems are now capable of analysing, profiling and predicting trends for sales with a high level of accuracy. The sales recommendations tools are developed using data models that understand the target customer profiles for companies.

The target customer profiles are analysed, all the data feeds on the web are searched for carefully understanding the needs of the customers and then buyer intent is calculated. For e.g. an executive who is looking for a custom CRM system for Retail industry would be a good prospect for a CRM company that specialises in Retail CRMs. The buyer intent, online conversations and data is analysed for sales teams, they are then given a list of high probability prospects for targeting where there is buying intent for the product or service your company sells.
Cons of Machine Learning 
Machine learning and AI are dependent on the quality of the data sets. There could be cases with high probability of errors, the AI system needs to be developed with good data. It is not the amount of data, but the quality of the data that can play a role in accuracy of the system. Good learning systems are developed with a strong feedback loop. The accuracy of the AI models is dependent on the data quality. Over time, algorithms learn to discard bad data to improve the accuracy of the system. 
The impact of AI systems will be profound. The leading companies are leveraging the data driven approach to understand the patterns of its customers and proactively serving them. Brands that are driven by AI-powered algorithms and systems are gaining a competitive edge. Take the e.g. of Netflix recommendations for its customers. The way organisations personalise, interact and innovate for their customers will create a big difference to their fortunes.