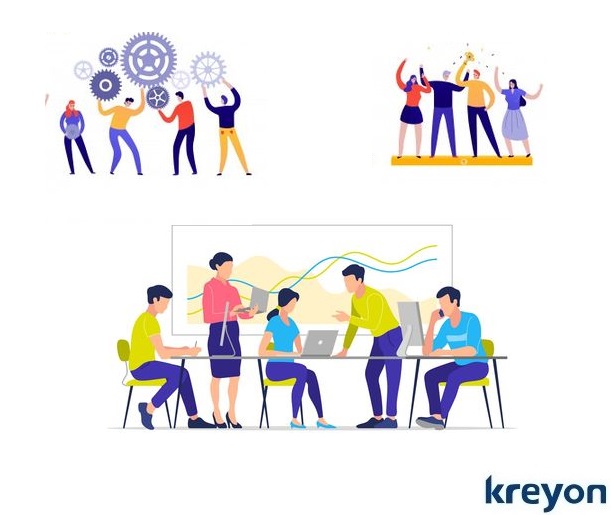 A great culture is the breeding ground for successful product teams. The most successful companies in the world have identified cultural codes that help their teams build great products. The cultural secrets are more pertinent in an era where changing boats frequently has become quite common among employees.

Software product teams have the privilege to build things used by millions of users. They experiment, lead with innovations and work together in a smarter way to produce high-impact products. These teams work closely, build solid connections and produce work that defies the odds. Great software products solve hard problems and bring about transformational changes in our day-to-day lives. Here's a look at how the best software product teams do it:
1. Lead with Innovation
Innovation beats mediocrity hands down. You can have 100s of mediocre programmers, designers, and engineers and still achieve nothing. But quality developers who know how to build innovative stuff make the difference. The top teams are equipped with the ability to think out of the box. These teams devote a great deal of their time to systematic innovation to try and test ideas. While most ideas fail, they find a way to continue making progressive bets.

The best software teams know how to create breakthrough technology products. They're not merely copying what the others are doing. These teams tap into their creative spirit to align their ideas with problems they want to solve.

Innovation is the only way to move forward in world of fast-paced technology. Before Google developed its digital ads model, there were incumbents in the marketplace like Yahoo. Google crafted a superior marketplace model, which helped it take a leadership position in the search space.

The search ads marketplace model didn't and often mixed up search results. The ads and search results were also jumbled. Larry Page wrote a note, "These ads suck." He also printed the search results in the pantry area. One of Google engineers picked the cue and fixed the search results. He worked over the weekend and sent an email on early Monday morning to the team about it. Interestingly, he was not even part of the team that worked on Ad results. This is a classic case of innovation. Innovations happen when teams interact, exchange ideas, and work creatively to solve hard problems.

2. Get the Right People on the Bus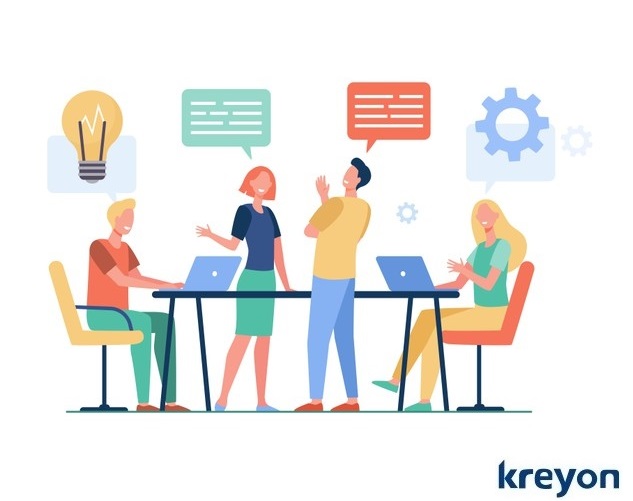 Software product development is not a numbers game, but it needs talent, aptitude, and application. A lot of people who are not cut out for technology and don't have a passion for building things involve in politics and dilute the culture.

Great product teams ensure that only the A players with the right attitude are on the bus. All others who don't contribute or trust the mission can get down from your bus. The best teams are energized by their mission and the joy of what they are doing. They are busy building things that they feel proud of, learn incessantly and love playing the game.

Building the right team requires a deep understanding of the motivations behind your team members. What drives them? Are they really passionate about technology? What have they done in the past? Will they add value to the team? Are they really curious to learn? Can they take ownership of the results? Do they share your values? Do they have integrity? 

There will also be people who will indulge in wrong behaviours, pessimism and hamper the morale of the team. Only the right people can produce the right results for a company. If you have people who don't work with integrity and values, the results will not matter in the long run. Great teams build a culture of trust and excellence. 
3. After Action Review
The US military uses the AAR approach for dissecting its projects. The leaders often do an assessment of their missions by asking contemplative questions that help them improve. The questions the leaders ask their team are:

What were the intended results?
What were the actual results?
What caused our results?
What will we do the same next time?
What will we do differently?
It helps teams to understand what worked for them, what needs to change and how they can approach things in an improved fashion.

Software product teams that work in unison also find ways to assess their performance and improve relentlessly. Many times products don't work or fail to grab the expectations of the market. Even Google, Amazon and Apple etc. continue to build several products that fail. But it is important to heed the lessons of the failures and move on to something better quickly.

Software teams might need to cannibalize their own products. Technologies change and market realities transform at the drop of the hat. You cannot lead forward when you're looking back. Great product teams know how to move forward and build the products for the future. 
4. Great Work Environment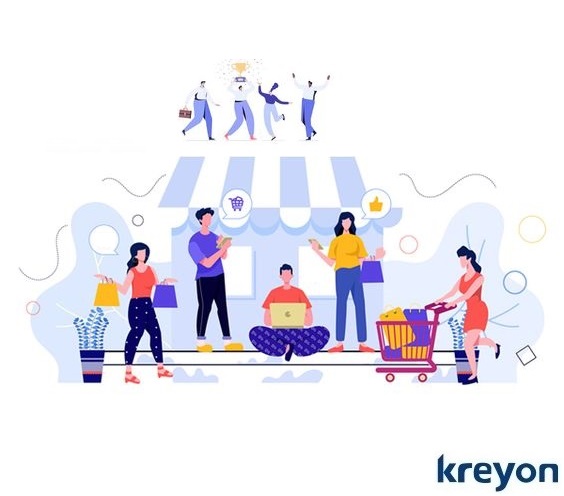 A great work environment is where people are working passionately to build things that make life easier for other people. The best software product teams love to build things they do. It is also a place where teams bond, work hard and have freedom to do things, but with accountability.

Great teams have fun, but they are also progressive. Honest and open communication is the driving force for achieving success. The best ideas are rarely top down, but often discovered in a bottom up manner. A great team prioritizes right ideas, execution and processes. The best leaders build an environment where people tell them what they are doing wrong.

The feedback drives teams towards improvement. When the feedback comes from someone who has a positive intent and has the best interest of the group, it creates a positive change. Teams that are driven to succeed bring out things in the open. They worry about the results and long term impact of what they are doing. They are not merely clocking time, but making their time count to build things that matter. 
5. Tours of Duty 
Tours of duty is a term popularised by Reid Hoffman, founder of LinkedIn. It captures the essence of our times. Employees and teams have a high turnover ratio. The attrition is high. But you can still be accountable and deliver what is expected of you. The best teams have an air of responsibility around them and their purpose.

Every team member must understand his role and responsibilities. Clarity of expectations helps people perform without inhibitions. At the same time, they know what they have committed to and can take responsibility for it. It increases trust between team members and helps them build a stronger rapport.

Reid Hoffman took up a job at Paypal, he was the Vice President when Paypal got acquired for $1.5 billion. Reid had worked out a contract with Peter Thiel & stayed with the Paypal team until he discharged his responsibilities.This was a mutually beneficial arrangement for both Hoffman and Paypal.
It exemplifies the concept of tours of duty, while Reid had the idea for building LinkedIn, it didn't affect him from completing his commitments at Paypal. The team at Paypal moved on to build companies like LinkedIn, Tesla, SpaceX, Youtube, Yammer, Slide, Kiva etc. The tours of duty needs team members who are committed to your project until they move on as per mutually agreed upon goals. 

The best software teams are driven by a sense of commitment, duty and larger company objectives. They are like the sports team where individuals play for each other to win the championships they yearn for. 


Kreyon Systems is a Software product development company. If you have any queries for us or need help in the implementation of your products or services, please reach out to us.