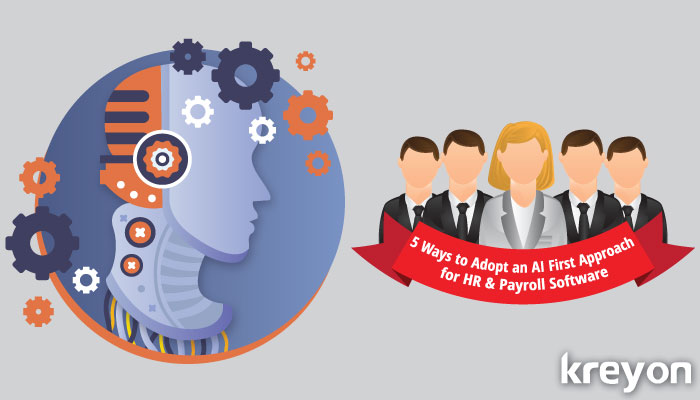 The future of the human race will be driven by machine intelligence, make no mistake about it. The way companies leverage the power of intelligent machines & human talent will determine their future. According to the LinkedIn Future of Skills report, "by 2020, APAC will face a labour shortage of 12.3 million workers at an annual opportunity cost of US$4.2 trillion."
The core reason for this is shortage of skills. The skills required for jobs are changing fast. The way organisations attract, build, retain and grow their human talent is changing too. An AI first approach is no longer optional but decisive for nurturing talent. HR & Payroll software is integral to companies human workforce, the use of AI based learnings and algorithms is now powering organisations with greater capabilities for their workforce. Here's a look at how the AI first for HR & Payroll software can help your organisation take the leap:

1. Skills Management
Reskilling of employees is one of the most pressing challenges for organisations today. With the changing marketplace demands, how organisations manage their employees will play a key role in their business. As per World Economic Forum, more than 54% of all employees will require significant reskilling by 2022.
The HR & Payroll software is used for managing employee skills and personalized trainings. An AI based algorithm can play a more active role in reskilling employees. It can identify the right skills in the industry and enforce skill gap trainings to improve employee & company performance. Trainings can be supervised by data based decisions. The impact of employee skills on project performance and company growth etc can be managed using AI based HR Software.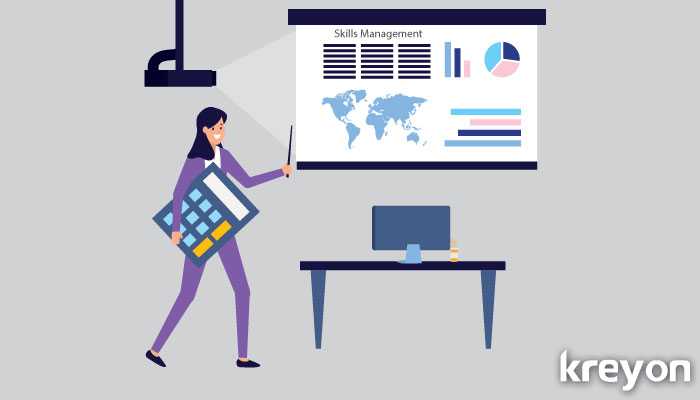 The AI driven human resources system will be able to make recommendations for useful trainings to managers and supervisors. The learning and skills management for every employee can be made specific to their existing skills and market demands.
2. Recruitment Management
Recruitment management can be automated using Artificial intelligence. The recruitment algorithm can be used for screening candidates, shortlisting them and even ask them initial questions based on their profiles. The answers to these questions can be evaluated following which the final round of interview can be done to finalise the candidates.
The AI driven software can choose the best candidates according to the existing data patterns. It can benchmark the top performers in a company, analyze their skillset, locations, educational qualifications, learning adaptability etc. to zone into the right candidates. The AI software can be used for profiling the candidates, which are likely to be top performers. The AI based chatbots can be used for conducting interviews also.
52% of talent acquisition leaders say that the hardest part of recruitment is identifying the right candidates from a large applicant pool. AI can help with screening of resumes quite effectively, based on specified parameters. The AI software will reduce time for screening candidates, allowing organisations to engage & hire the right candidates. Companies like Hilton are employing AI since 2014 for hiring the best talent and quite happy with the results.
3. Compliance & Taxes
The compliance for managing human resources can be complex owing to the different locations, cultures and regulations. An HR software can take care of compliance and regulations as per requirements. With an HR system driven by AI, it is easier to manage complex payrolls that span across states & countries.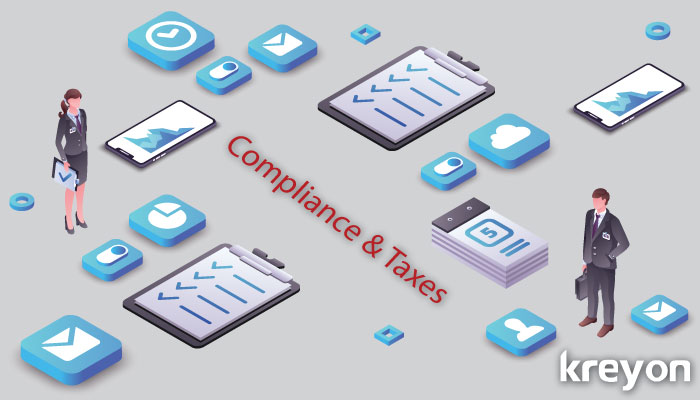 For e.g. the residential address and the office address need to be in the same state for processing payroll. The AI software can track & add checks to ensure that all compliance rules are met according to the laws of the state. Whether it is immigration checks and balances or taxations, everything can be managed with ease.
The payroll software also generates a checklist & management report. This can be used for navigating various regulatory requirements for an organisation. For e.g. submitting TDS forms to the government, PF management & even structuring salaries in an optimal way etc. to benefit employees.
4. Strategic Workforce Planning
There is a significant fear that AI will take away human jobs. Some of the existing jobs will be automated for sure, however, AI will add more jobs than it will take away as per Gartner. Organisations are increasingly focused on how AI can assist their employees. The quality of work will improve with the right usage of AI tools.
Decision makers will be able to count on AI for data driven reports and insights. The barriers of communication will be reduced with AI, improving the flow of information and productivity. With the rise of automation & AI, employees will focus more on creative work, critical thinking and problem solving.
5. Employee Experience & Branding
An AI driven HR software can be used for enhancing employee experience and branding for a company. With a focus on continuous learning, personalised trainings, real time insights and data, employees will be able to excel at their jobs. They will be able to compete and benchmark themselves against the best.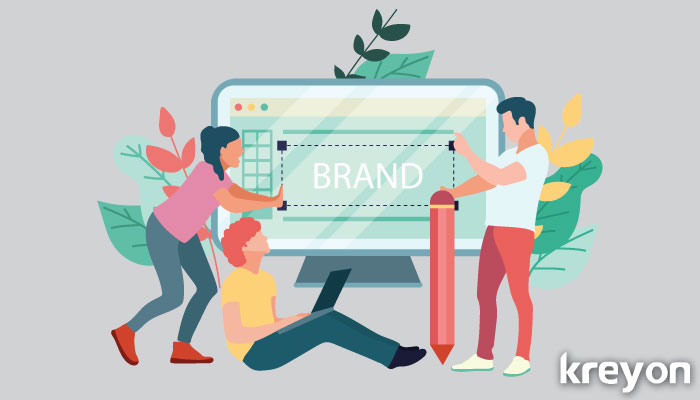 The role of an AI based HR software is to assist an employee with data and technology. It not only aims at productivity, but also growth and areas for improvements for individuals as well as company. AI driven HR software helps to understand data patterns across the organisations for implementing best practices.
Kreyon Systems is using AI driven HR and Payroll software to transform human resources and talent pools for organisations. If you need any assistance or have queries for us, please reach out.