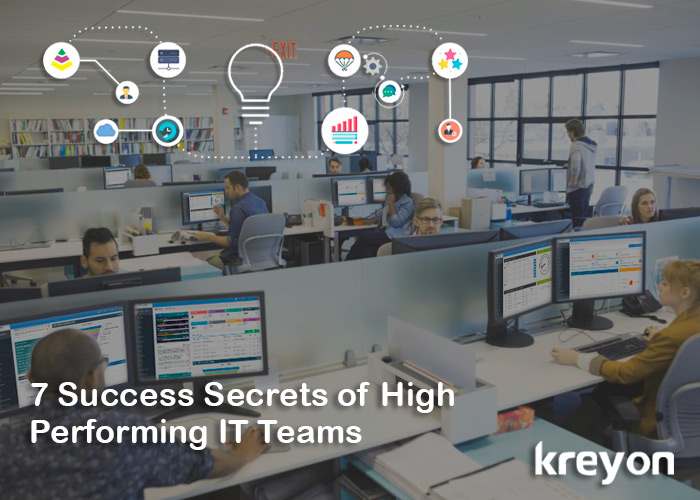 The question is not how much time you're spending on your projects, but more about the value you create in the time spent. A high performing time utilizes time to build value for themselves and their organisation. They question themselves on what they can do to deliver something that will solve the problem for the users. They put their heart and soul into the work they do. They are not afraid to speak their minds and truth when needed. These teams take pride in their work and push boundaries of excellence.
1. Understand Priorities :
The pace at which things change in business and technology is quite alarming. The best performing Tech teams understand the priorities of the work that they do. They understand how schedule of the deliverables is critical to meeting the business objectives. These teams respond to the dynamically changing nature of requirements and priority of work as per needs.
2. Use the right Technology :
Technology is a tool to accomplish the use case for the client. Top IT teams fully understand this. They use the best tools and technology to accomplish the required tasks. Sometimes, it is easier to run after the fads and lose perspective of what is needed to do the job. However, matured IT teams thoroughly scrutinize the deliverables and use the right tools to achieve them.
3. Keep themselves Updated :
When teams are working on demanding projects, it can get extremely overwhelming. They slog day in and day out to meet the deadlines. However, one of the most important things that differentiate the ordinary teams from the extra ordinary ones is their passion for learning. They find out ways to share knowledge and information to keep refining their skills. It is the up to date skills and indepth expertise that helps these teams to make the best technology choices. The best teams are always learning and upgrading their skills. The passion to learn and ability to use the learning for solving the toughest problems creates top teams.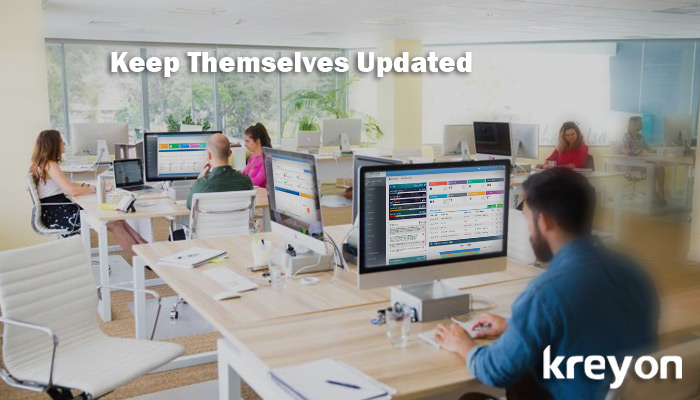 4. Agility & Efficiency :
The shelf life of technology is limited. Time is the most crucial opponent for teams working on challenging projects. The best teams have a way to organise themselves, their work and deliverables efficiently. They not only beat the deadlines, but also add excellence and craft into their work. They pursue every project and perceive it as the ladder to greater heights. When a team is motivated and believes in excellence, they are naturally agile and responsive.
5. Proactive :
When things go wrong, you lose time. The best teams are proactive to deal with issues. They ensure that important aspects are dealt with in the right way. They take input and feedback from the involved stakeholders to keep things on track. During the development process, the IT teams contribute with ideas and escalate critical issues to the top management as well.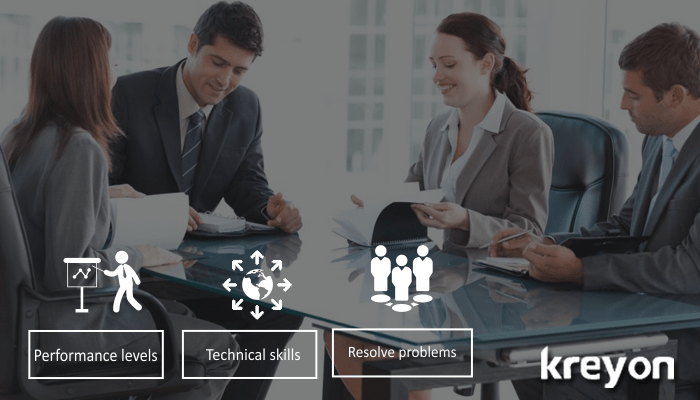 6. Empathy with Users & Customers :
What is in it for the user? This is the most important question behind every successful project. The teams that put user or customer at the heart of their development often create remarkable products/services for them. A deep understanding of the user environment, their needs and goals can help teams to deliver top quality work. The best performing IT teams do things that make it easier for the end user even if it requires additional effort on their part.
7. Ruthless Execution Skills :
Results need no explanation. The top professionals and teams are consistent with their execution. They produce quality work without fail. By channelizing the strengths of the team members and thoroughly committing to projects, they deliver results that exceed expectations. The high performing IT teams demand excellence, produce top notch work and are ever keen to improve.
The difference between what teams can potentially achieve and what they actually do is often defined by motivation. Great IT teams are motivated to produce high quality products/services that transform industries. They work diligently and utilize their time to solve the customer problems. These teams keep moving forward, confront tough challenges by acquiring new skills and keep reinventing themselves to amaze everyone around them.
Working at Kreyon Systems is both challenging & rewarding. We boast of a world class talent pool. If you are looking for software jobs in Jabalpur, please get in touch.
Kreyon Systems is a global IT company that leverages strengths of its IT teams to deliver world class software products & solutions. Our international customer base is rewarded with stellar execution and top quality work. Please reach out to us, if you need any assistance with your IT projects.