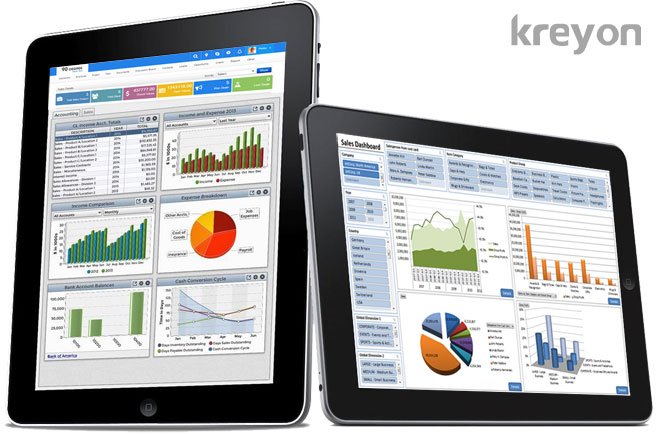 Implementation of ERP is known to be time consuming and requires considerable investment and commitment for the company. Unexpected costs and expenses are also common, in fact, according to the report released by the Panorama Consulting Service, almost 54% of the implementations usually take longer than expected and most of these implementations are often costly. These negative factors can be avoided by creating a clear organizational strategy for the company's ERP implementation. This can be reversed through proper implementation processes which are composed of strong planning, support and delivery of training to employees.
So here are the most common practices to ensure that ERP implementation will be successful.
Most of the experts believe that early planning for ERP systems often lead to successful implementation. The initial planning stage and approach can be difficult and this can be properly executed through the help of your company's department. Have them set their goals about the deliverables that they want to achieve. Once these goals are properly set, then you can proceed to a wider and well-structured strategy. This kind of approach will help you save time, effort and money.
Implementing ERP software requires thorough support and utmost collaboration to all of the company's departments. This will ensure that the implementation is properly understood by all of the employees. Support from the top management will also play a great role during this phase. This gives employees a sense of belongingness and ownership to the new ERP system.
When implementing for ERP software system, make sure that the management is willing to invest for quality training and support. This kind of approach will not be an era for you to cut costs, because training is very important and it is considered as the most critical phase. Make sure that your ERP vendor will provide for company with well experienced consultants to train employees for the daily use of ERP software.
Early and careful planning will surely lead your organization to a successful ERP implementation system. Having clear objectives and goals will help you save time, effort and money. Through this organizational strategy company will be able to achieve all the objectives. Employees must first organize all the necessary deliverables to determine the exact goal of the company. This kind of approach will be best for the company's profit and organizational structure.
These days, there is much ERP enterprise software available in the market. Companies should focus on selecting the best ERP software that can match your objectives. In addition to that, make sure that you consider the training provided, references and an on-going support to the company.
ERP software is also considered as a custom CRM and an important investment for your company, this will require a significant managerial and financial commitment. Make sure to allocate the necessary financial resources to the desired training.
make sure that the specifications for customizations are clearly stated before any developments on the implementation starts.
if you are using numerous platform operations for computers and other wireless devices make sure that is compatible with the operating system.
you must also review all the necessary data and other technical considerations before the technical implementation.
for those organizations who are using on-demand ERP, bandwidth considerations are also very important so that software will function properly.
allocate much time and necessary resources for the multi-phase testing process before implementation is released.
manage each project well, if necessary, you can use metrics to drive improvements in the organization.
respond more quickly when clients report about internal or external incidents.
before the implementation of the project make sure that it has adequate funding coming from the management.
experienced trainers and project managers are also needed before ERP implementation to make sure that it is a success.
Kreyon provides is a software company for ERP solutions and IT Services. Our cloud based products are used by clients all around the world. If you need any assistance for business management software, please reach out to us.