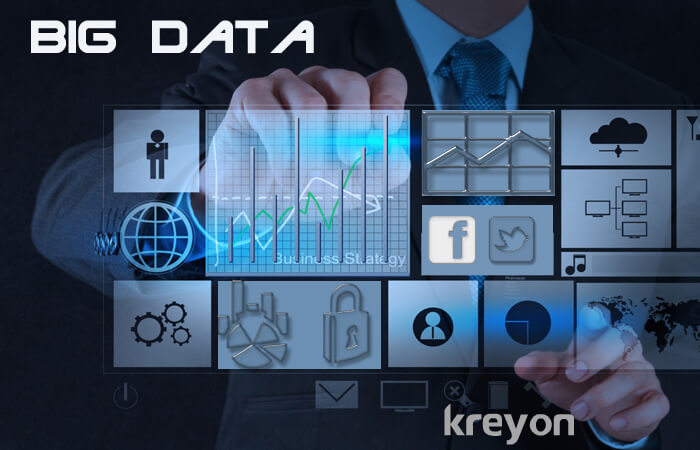 Today, data is a highly valued entity. It is growing at a staggering pace, managing it is becoming a severe challenge for companies. Due to the volume & complexity of information, data integration, extraction & analysis is not feasible using traditional software. Big data is the way to deal with the data complexity using special techniques and methods to analyse, extract and churn out meaningful insights from data.
Data is the critical aspect that is changing the way businesses are done. You can empower your business anytime through the business intelligence tools & data analytics, which is being delivered in context of your key result areas. Through this, you can reduce IT costs and workload, increase responsiveness, make better decisions for your organization and improve its overall performance.
In this era of stiff rivalry, in the business sector corporate entities are always looking for an advantage over their competitors. The revolutionary application is just the competitive edge required to propel a company into the dizzying height of success. The gains of using such a system on your company include:
1. Predictive algorithms for business opportunities:
Any decision has repercussions especially decisions made in business. Companies that succeed in their ventures have to make guided and informed decisions.    It is risky to keep gambling on decisions that involve the formation of strategies that guide the business. When such decisions backfire, they do so spectacularly. The business intelligence and analytics software synthesizes information in real-time, and precise historical data by compiling information from the different point-of-sale terminals. This novel software can offer forecast and predictive features that enable planning and adoption of realistic strategies that achieve maximum profits. The predictive features provide an automated simulation of possible scenarios by using hypothetical factors and the associated probable outcomes.
2. Cost cutting & Profit strategy
Part of the strategy used by companies in the process of profit-making is cost cutting.  The dependable analysis provided by the software enables business owners to identify the aspects of their operations that can be done away with in order to provide high quality packages for cheaper production costs. The operation processes that are not aligned are eliminated leading to efficient use of resources.
3. Time-saving Venture:
The amount of time spent in tabulation and manipulation of data can long and this process is also a       taxing process. A well-configured system considerably shortens the time for key business operations, mines data and produces relevant reports. The software offers easy data entry features and automated and accurate calculations that are beneficial in the formation of profitable decisions.
4.Provide insights on market trends:
In the business world, clients are the driving force. All market trends are dynamic. Therefore, businesses have to be updated on the current market trends using advanced analytics. Market trends are usually dictated by customer preferences. The concise information supplied by this software enable companies to reevaluate their strategies as they strive to provide unrivaled customer satisfaction.
5. Enhancement of productivity:
The business intelligence and analytics software enables monitoring of employee performance with a view to putting an end to time spend on activities that are not in line with work. The monitoring also allows the company to come up with measures that lead the workers to focus on work. Some of the measures may include blocking of some sites. This analytical software also enables monitoring of company performance at all the stages of operation. This evaluation is necessary when allocating company resources for maximum performance.
6. Efficient monitoring of business growth:
Companies usually have missions and visions that guide their service delivery. The business intelligence and analytics software offers detailed analysis of the company's progress. The feedback acquired from this software enables the think-tanks to evaluate the efficacy of the corporate strategy. The information provided by this software also provides guiding insights for companies planning to open new business entities in new regions.
Kreyon Systems is an IT company providing data analytics services for business software. If you need any assistance for building predictive automation solutions, please contact us.