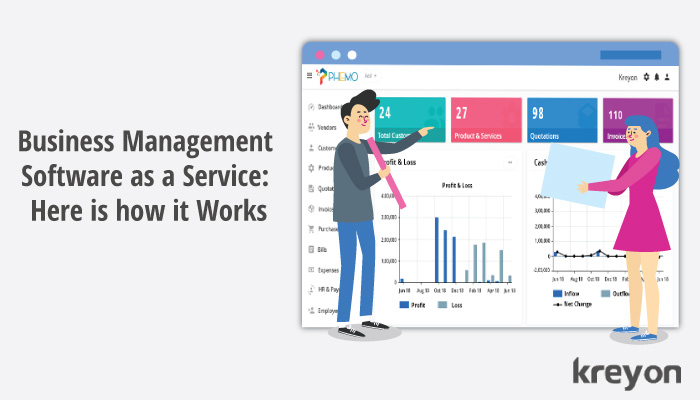 Business management software as a service (BMaaS) helps you manage various aspects of your company through an outsourced vendor. As per Salesforce, "66% of SMB owners are personally responsible for three or more of the following areas of their business: operations, finance, sales, marketing, human resources, customer service, product development, or IT." Business management is getting harder without assistance of the right tools and technologies.
Business executives are typically occupied with more than they can handle for optimum growth. Compliance & the pace of competition keeps increasing rapidly, leaving the management in a lurch. But companies that use the best business management tools and services cope better. They are able to devote significantly more time on their core business operations, resulting in growth and steady progress.
Here's a look at how business management software as a service is used by companies:
1. Delegate Management:
The number of things you can manage is limited. To make the most of your time and efforts, you can delegate business management. Outsource all the activities you can focus on the core elements that drive your business. 
Even traditional businesses are having to compete in various fronts where they lack the expertise. For e.g. retailers are confronting ecommerce stores, banks are having fintech companies as their competitors. It pays off to delegate business management tasks.
With business management software as a service, everything you need for managing your company is taken care of. Delegate the things that take up your time, focus and energy from your main business. With a business management software, you get efficiency, economy of effort, better predictions and AI driven insights to improve your business.
2. Manage Payroll Compliance: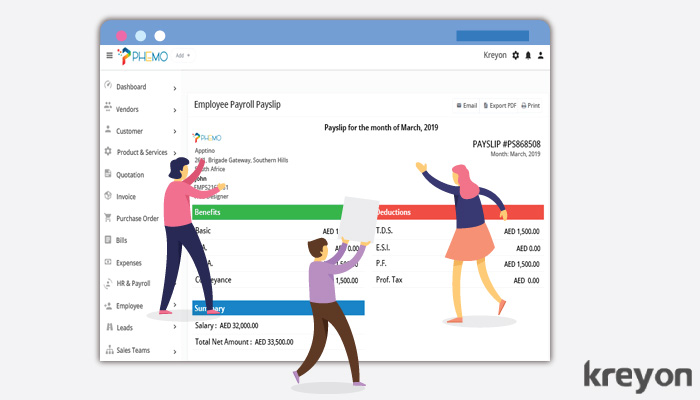 You can avoid tools and technologies, but not compliance. The complexity of managing compliance only increases due to ongoing policy changes and new regulations. These things are best left to experts.
When you choose business management as a service, your vendor will handle everything for you end to end. They will take care of deductions at source, generating salary slips and filing the taxes with the state authorities. And you can focus on driving your business without worrying about HR & payroll management issues.
3. Accounting as Service: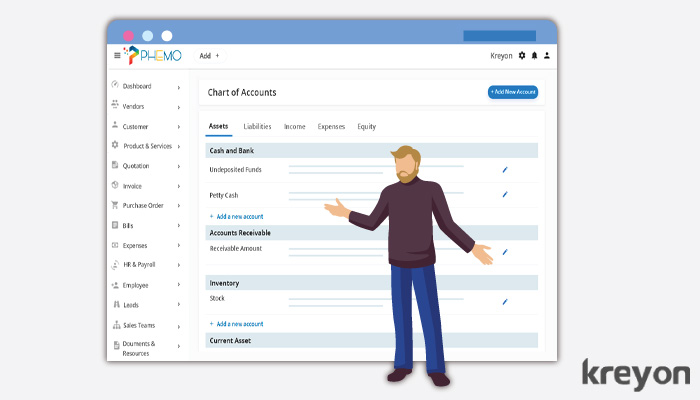 As per Score, 40% of small business owners feel that bookkeeping and taxes are the worst part of owning a business. Accounting needs to be dealt with meticulously or it can have dire consequences for a business. But you don't need to pay to hire accountants and CPAs.
The business management software makes it easy for you to do your accounting. Even then if you need assistance, you can opt for a business management software as a service that will also do your accounting entries. They will complete the complete accounting for you and file your returns as per requirements.
4. No Data Entry:
Data entry can be cumbersome, especially when it requires data migration. The traditional businesses are typically apprehensive of this and avoid using technology. But when they get a vendor to do it for them, they are more than happy to do it for them. Most of these customers are pleasantly surprised with the outcomes.
These businesses typically outsource all their data entry and transaction details to the business process automation company. They get insights filled management report driven by data for their business. You can choose to outsource the various aspects like accounts, hr & payroll, tax filing, compliance forms, and administrative aspects of your business.
5. Important Dates & Milestones:
There are various regulatory filings that need to be done for a company. The regulatory frameworks keep changing though. There could be new rules and regulations introduced by the authorities & your business needs to track everything.
With business management as a service, you do not have to worry about any of the regulations. Everything will be done end to end by your vendor. The software will automate the checklists and important dates for the annual calendar. The service provider will take care to submit the documents with the authorities as per the law of the land.
6. Record Keeping: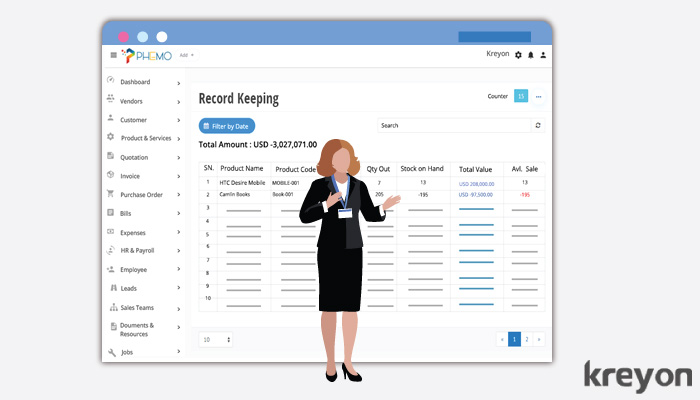 A lot of businesses find it hard to maintain proper records for their company. The authorities and government requires that businesses maintain proper records for the business transactions. With an online software for business management, the record keeping is never an issue. All tax records, regulatory filings, bookkeeping, employee documents and compliance related records can be maintained with ease.
7. Save Time & Cost:
You can do everything yourself, but it takes time & cost to do it. When companies use business management as a service, they can see tangible improvements to their business. A typical small business spends a lot of money and time on compliance, which can be detrimental to its overall progress.
According to SCORE, most business owners spend over $1,000 on accounting administrative costs, internal expenses and legal fees. Here's the break up of the data: 
23% spend $1,000 or less
31% spend $1,000 to $5,000
18% spend $5,000 to $10,000
12% spend $10,000 to $20,000
16% spend $20,000 or more
But when you use business management software as a service, you spend far less on accounting, bookkeeping, paperwork, administrative issues etc. You can save on costs & time to run your business better with BMaaS.
Kreyon Systems has great expertise in enterprise software development. We provide business management software as a service to help clients record transactions, process payrolls, invoice customers, manage assets, and balancing account books. If you have any queries regarding business management software as a service, please get in touch with us.