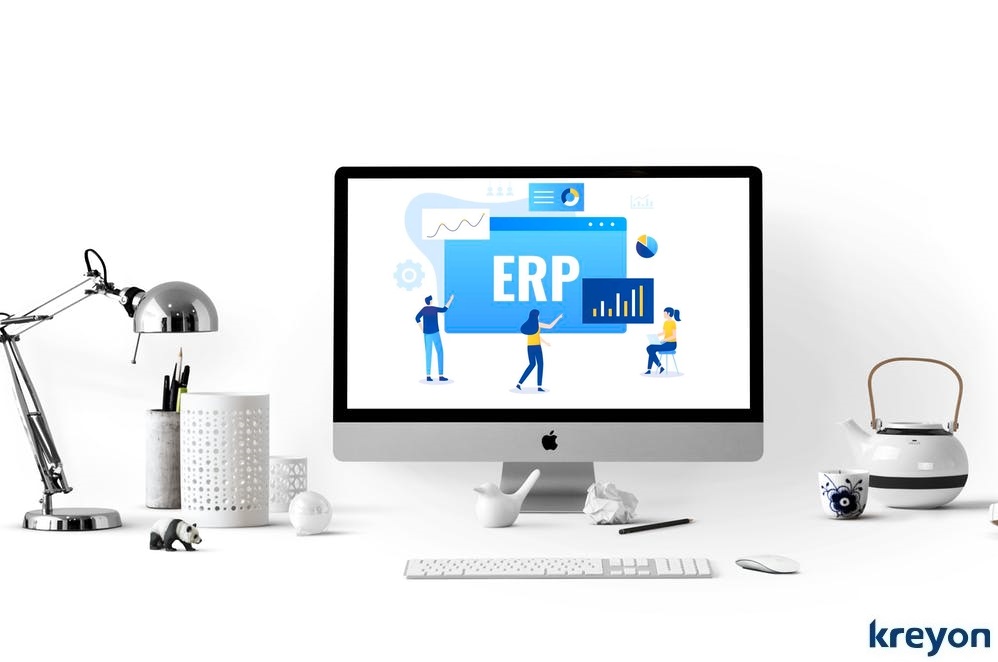 Cloud ERP Vs. SaaS ERP is akin to selecting the right ERP which automates all the core processes of your business. As companies are driven by the best of breed software solutions, choosing the right ERP software is still critical to fitting all the pieces together. The increasing data footprint, diverse and interdependent applications make cloud based ERPs the choice for more than two thirds of companies as per IDC.

While organisations are exploring the best systems to create a virtual infrastructure where clients, vendors, employees and business processes can work in harmony, ERP is often the integrated software application that binds everything together.

However, integrations across functions, departments and business processes can be quite complex. The right architectural assessments need to be carefully analysed for viable business gains in terms of overall accessibility, efficiency, productivity & security. For large scale implementations, the choice of ERP architecture can pose daunting questions. The most basic one being the choice between SaaS or Cloud ERP. The on-premise mode has several limitations in terms of physical infrastructure, maintenance and upgradation costs for most organisations.
What is a SaaS ERP

In a global study on ERP users recently, it was found that 64% of the businesses use SaaS ERP, 21% percent use Cloud ERP, and the remaining 15% use on-premises. Clearly, SaaS ERP is preferred for most companies today. The software as a service ERP means customers don't need to manage any physical infrastructure, they don't need to maintain or upgrade the ERP either. All this is the prerogative of the SaaS ERP provider. It makes it easier for organisations to use the ERP without managing the underlying technologies for it.

ERP maintenance and technology upgradation is a complex task. Moreover, the number of modules, interlinked dependencies and data make it even harder. The solution is SaaS ERP. It decouples functionality and services for organisations. For e.g. Manufacturing module can be updated without affecting the HR or other functionalities. This loose coupling and services based deployment makes SaaS ERP upgrades easier. Clients get to use the latest technologies without having to explicitly make any changes to their environment. 
 Advantages of SaaS ERP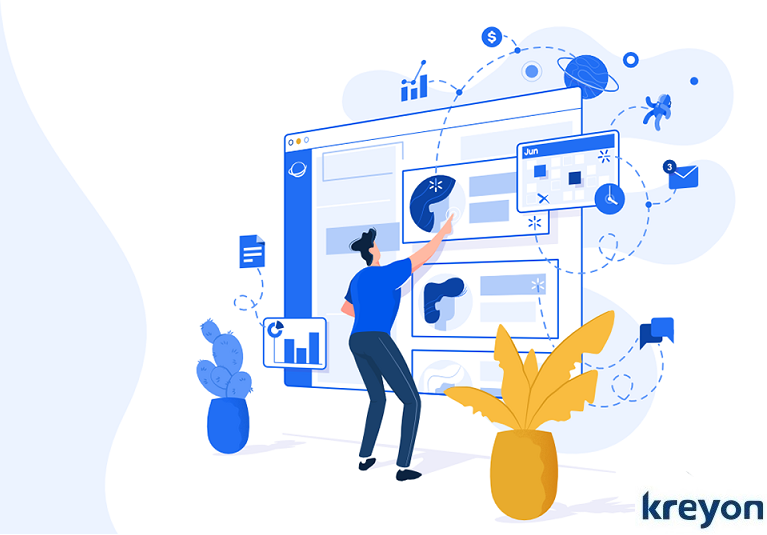 The SaaS ERP has some of the following benefits for organisations:

i) Predictable Costs:
The SaaS ERP has fixed & predictable costs for companies. The SaaS ERP model reduces the infrastructure and upfront spending considerably. Organisations are typically charged for company, users and storage etc.

ii) Technology Updations: 
As technologies evolve fast and any enterprise software must keep pace for it to serve a useful purpose. Many organisations whose core expertise is not technology struggle to keep the technologies updated. But with SaaS ERP, the service provider takes care of the upgrades and technology stack. Often the state of art ERP technology solutions can make a competitive difference.
iii) Leveraging APIs:
The API management is one of the key elements of the digital strategies for organisations. With SaaS ERP, it is easier to manage APIs, organisations can make use of APIs for consuming and publishing data as per the needs.
iv) Third Party Applications
Integration with third party applications is easily facilitated by SaaS ERP providers. The most popular applications are often integrated to the SaaS ERP. The applications can have bi direction communication with SaaS ERPs.
v) Go Live:
Organisations can use SaaS ERP almost instantly. There are no customisations and long implementations. The SaaS ERP implementation cycle is much shorter compared to other modes. The organisations can set-up, import, configure data and use SaaS ERP in production environment 
Disadvantages of SaaS ERP
i) Inadequate Customisations:
Many large organisations have customised processes. They need specific implementations for their business processes. However, the SaaS ERP doesn't offer customisations and so organisations have to use the software as it is. Typically, in government settings, customisations drive ERP implementation.
ii) Industry Best Practices:
Many SaaS ERPs don't offer the industry best practices for organisations. Sectors like healthcare, insurance and retail etc. have their typical requirements. These industries often choose ERPs that provide them tailored solutions for their sectors. A lot of SaaS ERPs don't fit the bill for this.
What is a Cloud ERP?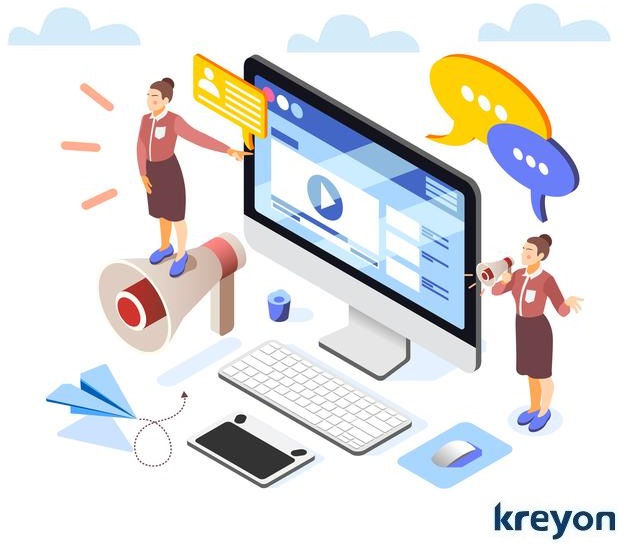 The cloud ERP and SaaS ERP are both deployed over the cloud. However, a cloud ERP is typically managed by a company privately. In other words, the cloud is dedicated to your company. It is not shared unlike SaaS ERP.

The business typically accesses its data over the internet. The servers are on a remote location. The cloud ERP provides control to your organisation for upgrades, downtime and customisations. The cloud ERP also provides scalability and reduces physical infrastructure needed for organisations.

Advantages of Cloud ERP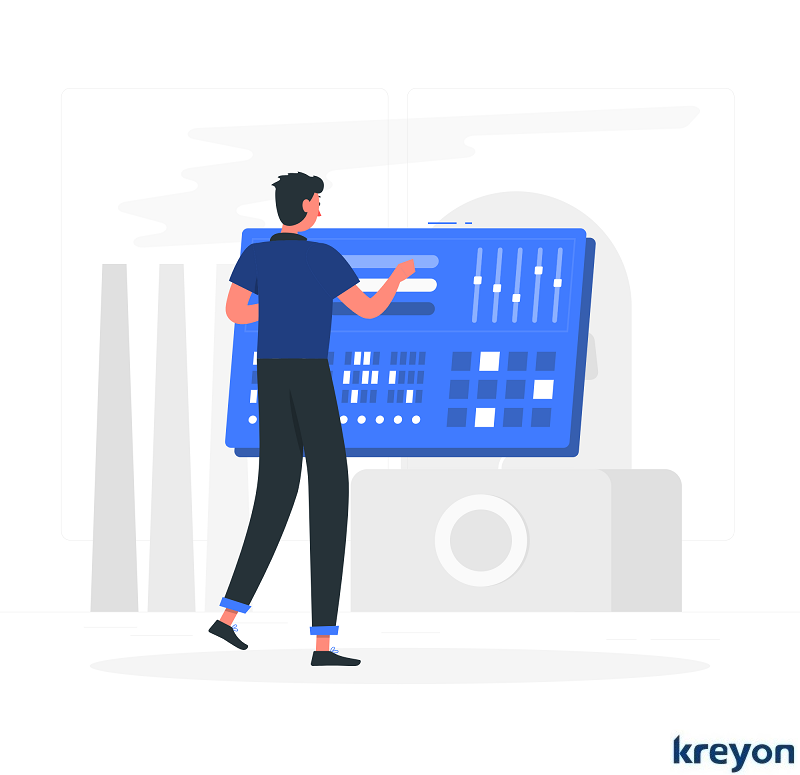 i) Flexible & Customised:
Large organisations with customised processes and lots of data prefer to use cloud ERP. The ERP implementation can be done as per the organisational workflow. The data can be made accessible as per organisational policies.
ii) Lower Costs:
Big companies need physical data centers, servers and space for on-premise ERP. But with cloud ERP, the physical infrastructure costs are reduced considerably. The upfront expenses are also minimised with monthly payment cycles. 
iii) Applications & Storage Technology:
Cloud ERP gives more flexibility to organisations with applications and storage technology. Organisations can integrate with third party applications using cloud ERP. They can also choose the right storage for back-ups etc.
iv) Control:
If you are dealing with sensitive information and mission critical data, cloud ERP can give you the right control. You can decide the down time, upgrades, and data policies etc as per your organisational needs.

v) Advanced Automation:
The cloud ERP gives more choice for the companies to choose the right technologies. For e.g. companies can use machine learning models for specific use cases on the data with cloud ERP. They can use advanced technologies that suits their industrial needs. 
Disadvantages of Cloud ERP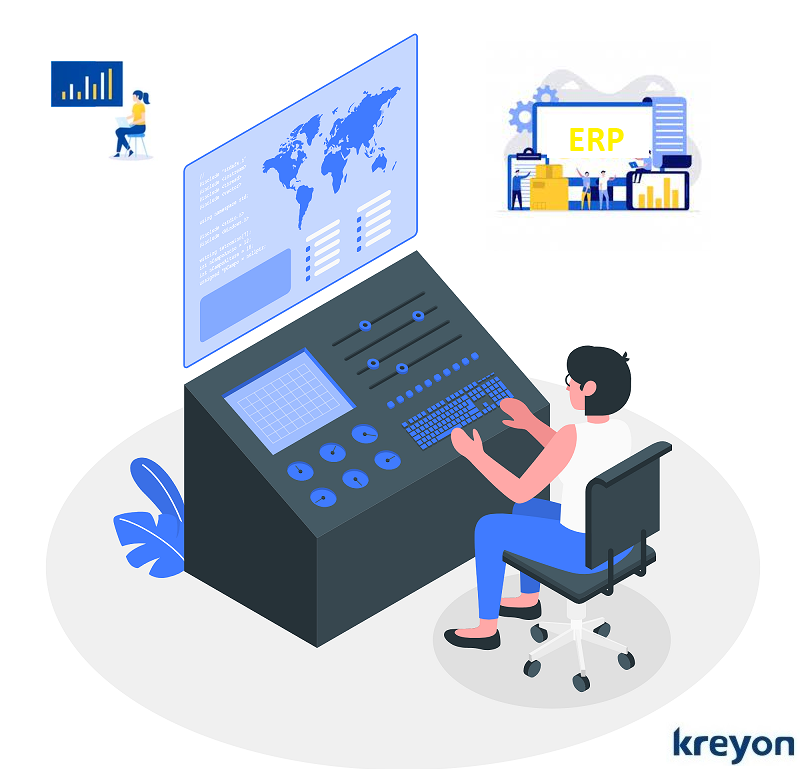 i) Technology Updations:
The cloud ERP needs to be updated, serviced and maintained periodically. When the new technologies are introduced, the cloud ERP needs to be updated accordingly. The updations and maintenance can be cumbersome for companies that don't have a strong technology roadmap. Products can be obsoleted when technologies change.
ii) Cost of Implementation:
The cost of implementation for cloud ERP is typically higher than SaaS ERP, but less than on-premise mode. Companies need to incur resources to manage the cloud ERP & keep it up to date. 
iii) Data Compliance:
When organisations manage their own cloud, they need to ensure they meet the data compliance needs. For e.g. HIPAA and GDPR guidelines need to be followed for customer information. Although some of the guidelines are managed by cloud service providers, the company still needs to be proactive about regulations and stay on top of them.
Conclusion

Cloud ERP Vs. SaaS ERP is best decided according to organisation requirements. Government set-ups and departments have their own mandate for choosing cloud ERP over SaaS ERP. However, for most businesses, SaaS ERP can meet their needs. They can also use third party applications for specific functionality not met by the SaaS ERP. Choosing the right ERP and technology gives organisations the flexibility, agility and data metrics to future proof their business. 
Cloud ERP implementation requires systematic analysis of business needs. Kreyon Systems is an ERP Software Company with end to end  ERP implementation expertise for governments & corporates. If you have any queries, please get in touch with us.