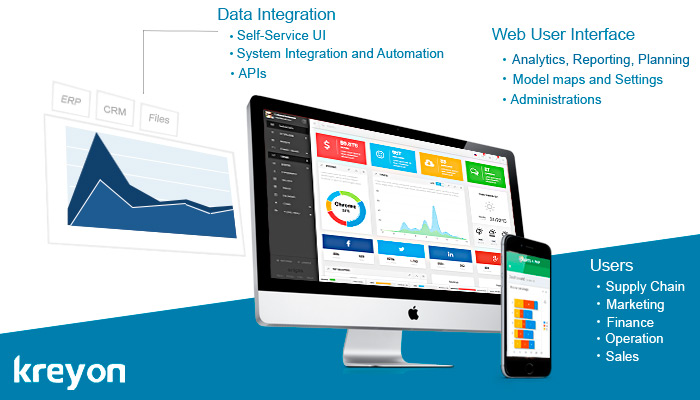 You cannot escape the future. The lightening developments in technology are driving the future. Embracing these changes is high on priority for organisations today. Companies are looking to map their operations to the digital world.  The management of business and administration is an extremely tough job in a constantly changing world. The digital tools offer excellent support not only to make things more efficient, but to offer value from data that can transform businesses. These insights derived from huge volumes of data are creating the difference between winners & losers in the digital world today.
Businesses today use digitisation to build models that are predicting, optimising business outcomes and helping them manage things better. The analysis of key data patterns which are truly important for business performance management & governance. A look at how an integrated data analytics platform can be used to improve business:
1. Talent pool :  A company is largely dependent on its talent pool and how it performs. The strength of a company increases with the quality of its manpower. Measuring the key data related to vacancies at a company can give great insights on how business is performing. For e.g. a simple measure of how many job applications were received in a year, what percentage of them was shortlisted and offered a job. Getting this data for a specified duration, say last two years, 6 months etc can give important pointers on how a company is doing to attract talent.
2. Online Surveys : An online survey or poll can reveal amazing things about your customers & business. Top companies employ different strategies to uncover their customer needs, online surveys is an interesting tool to learn about what matters to your clients. These data points collected from targeted groups of customers and prospects can be analysed to aid decision makers.
3. Allocation of resources : The effective utilisation of assets for an asset is pivotal to the revenues it generates. Excessive wastage or underutilisation of resources can hurt an organisation. However, without a realtime mapping of resources and how they are utilised, things can be hard to optimise. An integrated interface for realtime status of physical assets and employee workloads is crucial for management of resources. The allocation of resources can be compared on yearly basis to determine how effectively organisation is using them.
4. Analyse profitability of projects : What percentage of projects were completed on time? How many of them exceeded the budgets and resources? Did the project generate profit or loss for a company? These are some key questions that every organisation needs to measure. The way projects are managed determines how well the company is run. Measuring activities, milestones, project deliverables and communicating with the relevant teams is important to keep things on track. An effective project analysis is crucial to profitability & revenue generation for a company.
5. Digitise Payments and measure key parameters : The growth of a company is driven by its customers. For business to operate success, it needs to understand its customers. Relevant metrics such as average time to recover payment from a client, automatic reminders for invoices, payment follow-ups, digitized invoice systems are beneficial for positive cash flow. An integrated work flow can be configured for the management to keep track of these parameters to improve operations.
6. Compare Products & Services :  A deep understanding of products & services requires extensive data. When it comes to comparison of products/services, the total number of customer escalations, market feedback, total number of satisfied customers, cost/efforts to acquire a customer, potential growth opportunities, revenue & profits are vital for evaluation. Historical data related to these parameters can help a company to plan better and come up with the right strategy for its products/services. With a digitised interface, organisations can analyse revenue streams from different products & services to uncover most profitable opportunities.
7. Performance Evaluation : Human resource management software & digitisation can be used for employee performance evaluation. It is one of the best investments for an organisation. The old systems of evaluating employees are no longer effective. A realtime system is essential for managers & administrators to keep track of the tasks assigned to their direct reports. A place where they can interact with employees, provide timely feedback & encourage innovation. An integrated performance evaluation system improves the communication between teams & also establishes clarity on the expectations.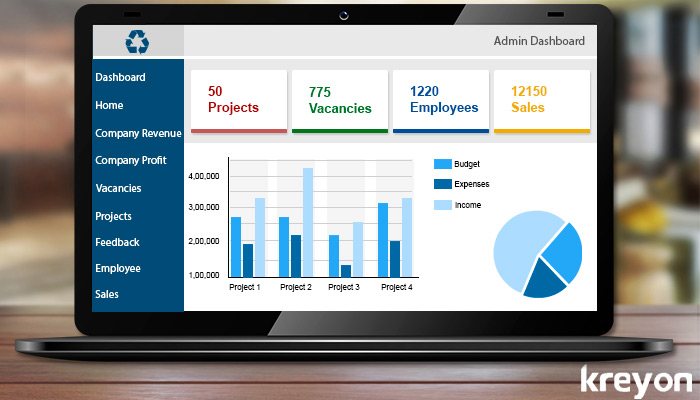 An integrated interface on web can simplify things for a business. The complexity of managing business is reduced by discovering the right data metrics on time to take proactive actions. The enhanced operation efficiency with digitisation is leading to improvement in revenues, customer satisfaction, cross selling opportunities and many other aspects of business.