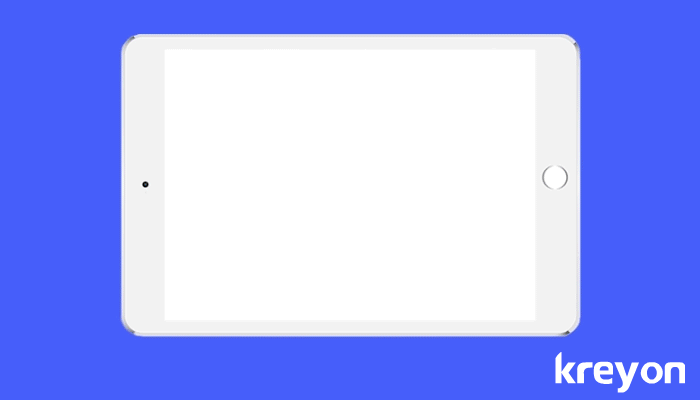 Digitization is inexorable. Healthcare providers realize this and are adopting the digital tools for improving patient care, administration and even marketing. The digital transformation is creating exciting & sweeping changes in patient care.
The digital tools for hospital management and hospital management software are now helping to verify patient eligibility realtime, maintain electronic health records, submit insurance claims, automate billing systems & receive online payments. Here we look at how digitization is transforming the healthcare industry:
1. Patient Eligibility Registration :
The scheduling of patients for admission or visits, collecting demographics, obtaining insurance documents, authorizations and approvals for admission are all driven by digital systems. When the patient comes in, a patient account is opened or their existing account is used. The new patient registration is done via online forms and electronic signature.
2. Patient Portal & Access :
The patient history, prior treatments & scheduling of the doctors visit are all done using the web based system. Once the patient gets registered, they can get information about their doctors visit, schedule or cancel appointments with them and even chat with the medical practitioners. Hospitals and healthcare providers are able to provide digital services to patients even in remote locations.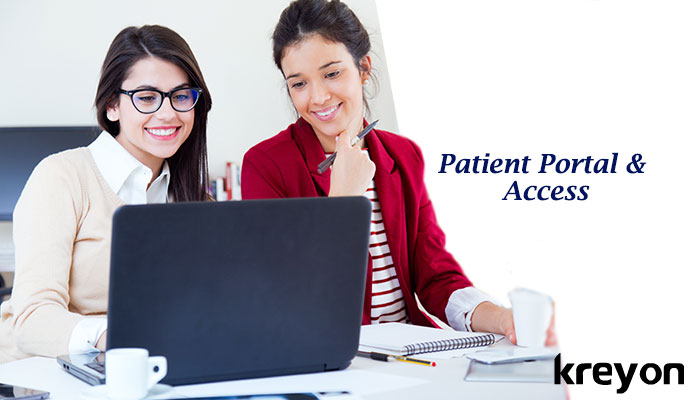 3. Electronic Health Records :
All doctors and practioners have access to their patient EHRs. The level of care required for the patients, ongoing medicines, treatment history and patient vitals like height, weight, BP, Blood & Sugar levels etc are recorded. With this information, doctors have information access on their mobile devices while treating patients.
4. Treatment and Progress Monitoring :
The doctors can use the portal to enter the particulars of the patient being treated. The digital system allows them to choose the CPT codes or ICD codes for the patients. These codes are indicators of the diagnoses, diseases and symptoms etc.  The patients are monitored using automated growth charts to see how they are performing relative to normal height, weight, BMI, BP/Sugar etc.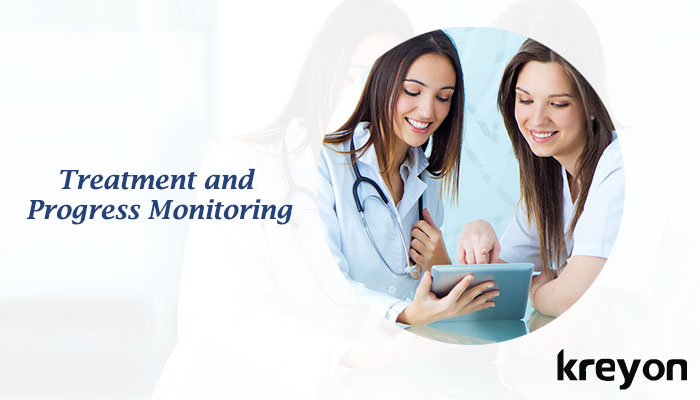 5. Billing & Accounts Management :
The hospitals and healthcare providers can submit their claims to insurance companies using the web based system. The submission of claims, tracking their status, receiving payments,  & patient statements, can be done using online systems. The accounts receivable, review of patient accounts, write offs, refunds, payment follow ups & the entire revenue cycle can be automated using the digital system.
6. Marketing & Campaigns :
The way hospitals and healthcare centers now reach their customers has changed a lot of digitization. The customers today everything in an increasingly convenient way. The clients are looking for chat tools, online admission process, electronic health records, and seamless consultations.
Healthcare providers are also looking to attract customers by creating valuable blogs, social media engagement and demographic driven digital campaigns.
7. Doctors & Staff :
The doctors can use the online portal for accepting appointments, updating their schedule and for communication with patients. The doctors also get to learn about the historical details of the patients being treated, CPT/ICD codes & other details.
The administration can also use the portal for allocating tasks to staff and track their performance. An integrated portal also allows improved communication, better patient care and streamlined administration.
8. Medical Tourism :
With the rise of digital products and services, healthcare providers are able to attract customers around the world. The medical tourism industry is growing fast with digital processes, fast communication enabling new opportunities for healthcare providers.
The patients can connect with practioners and communicate with them before making the final choice. These options are specially preferred for surgeries. As per Confederation of Indian Industries, medical tourism in India will grow to $7-8 billion.
9. Advanced Reporting & Administration :
The digitisation of processes creates an invaluable data footprint for hospitals and healthcare providers. This data is crucial for analysis, policy making and better administration. The organisations can analyse data for quality of care, facilities, doctors and staff, patient feedback scores etc for improving their organisations.
The management can also review insurance claims sent, dates, payments received, reports of payments due, payment defaults etc. In short, digitisation of operations makes administration easier and effective.
10. Digitised Services & AI :
The digitisation of entire enterprises and healthcare facilities is now a norm. Patients expect hospitals to provide multi channel and digital support options. This is also enabling healthcare providers to build tools where they can engage with outpatients also.
For e.g. someone with heart disease gets regular updates and messages about the best practices, diet tips etc. The digital platform sends regular updates to patients based on its deep learning from healthcare data patterns and makes useful recommendations.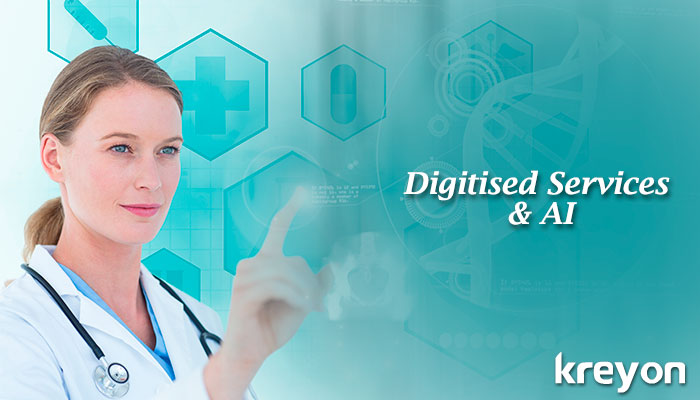 Digitisation is simplifying the mundane processes in healthcare industry. It is providing comprehensive platforms for aggregating all medical services. Finding and booking appointments, faster access to doctors, diagnosis and medical attention are some of the services to name. An integrated digital portal saves time by automating the repetitive tasks, focusing on patient experience & creates value for healthcare providers. Digitisation has become the Holy Grail for administration and management of hospitals and healthcare industry.
Kreyon Systems is one of the leading software companies for hospital management and patient care solutions. If you have any questions or need any assistance for healthcare software, please get in touch with us.