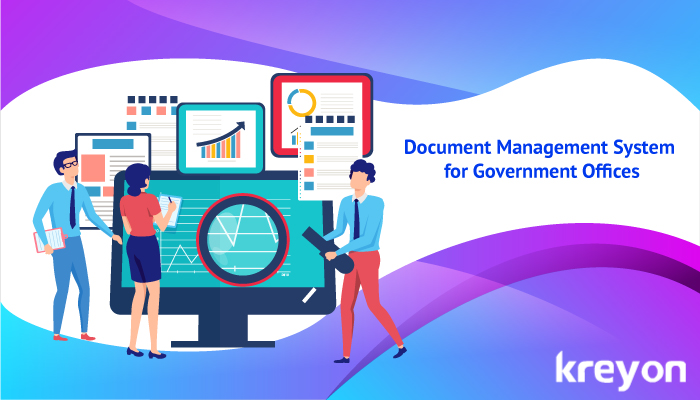 The governments all around the world are embracing digitisation with open arms. One of the major tasks that government offices are entrusted with is managing documents.  The digitisation of documents is a key challenge and pain point for government organisations. With every activity that requires a paper trail, the documentation becomes humongous. Searching and indexing can be a real challenge.
With smart digital solutions geared to provide end to end solutions, the government offices are finding a new lease. The time spent in organising, indexing, searching and working with documents is reduced drastically.
Here we evaluate some key features of document management that government organisations are utilising to their advantage.
1. Drag & Drop Documents
Document management system should be able to capture documents digitally. Government departments typically work with large number of files. An easy mechanism to digitise and capture documents is a key functional requirement.
Users should be able to use drag and drop functionality for uploading multiple documents in the system. The centralised document management system should provide intuitive ways to import and export data from the system.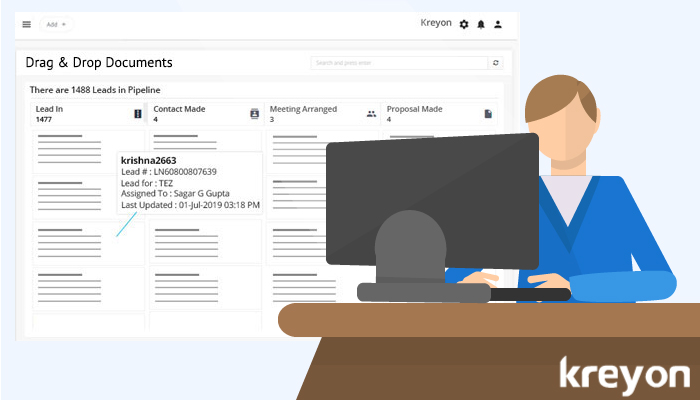 2. Categorisation & Dynamic Folders
The categorisation of documents is a must have requirement. The segregation of documents as per users, departments, time, and subject matter can make life easy for offices. The document classification should also facilitate logical grouping of interrelated data through the use of algorithms. For e.g. clubbing the budget reports for various years automatically.
The document management system should support features like creation and defining document folders, adding sticky notes to document folders, and be able to mark folders with different colours. 
3. Workflow & Note Sheet Management
Documents are often routed to authorities for approvals. The software should make it flexible to define hierarchies, workflows and optimise day to day tasks for government offices.
The note sheet is typically used for documenting things for government offices.  These are attached chronologically and provide complete reference to the original case. The document management system should provide effective ways to capture these note sheets.
The file notes, case history, drafts, interim references, comments, approvals, rejections and all communications must be digitized. The time it takes for clerks and office staff to move file from one office to another can be automated. Online note sheets and workflow management can expedite things considerably.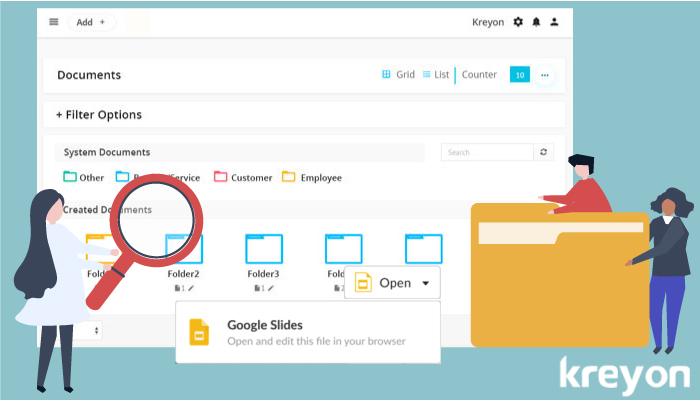 4. Highlighting and Stamping Documents
The document system should facilitate easy and effective ways to highlight documents. For e.g. a note sheet comment should be highlighted for the recipient. The recipient can take action and subsequently remove the highlighted remark from the document.
The process of getting documents marked or stamped can also be done online. The e-stamping of documents can be used for documentation. The stamping of documents has been authorised by many state governments now.
5. Document Templates for Various functions
The document templates can facilitate quick work. The pre-populated templates can be set-up for creating note sheets, approvals, creating tender drafts etc. The document templates can also facilitate multiple users working on the same document.
The document versioning and revisions etc are maintained for collaborative working. The hierarchy and approvals for the documents are also be maintained in the system.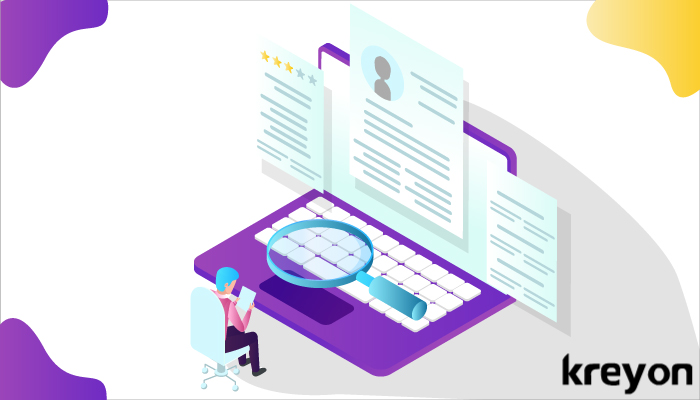 6. Searching & Indexing Support
It is excruciating to see the amount of time spent in searching and indexing documents in offices. The organisation of documents can be made very simple through an online system though. The online document system creates an index of documents. It helps in organising content through predefined criterion for organisations.
The system then provides easy information access based on document name, content type, department, time, location, file size etc. The users can also create dynamic queries and save them for later references.
7. Sharing & Distribution of Information
Government offices are responsible for policies that affect the masses. The trail of documents, information access and accountability are all critical components that need to be addressed. The online document management system not only promotes collaboration and productive working among office staff, but also helps share information.
The online system can be used for sharing links to external users or citizens. The system can provide an effective way for citizens and public to access information regarding key policies and services.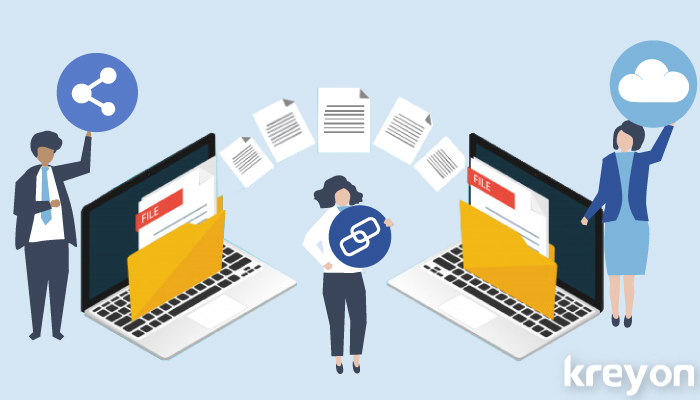 8. Support Digital Signatures & Encryption
Governments are accountable to the people and citizens. The documents and information is often classified in nature. When sensitive information needs to authorised and approved, it often needs stringent measures. For e.g. opening of tender bids containing the price bids etc. can be done using digital signatures. The information submitted by vendors is also encrypted using digital signatures. The bids of vendors can only be opened through unique digital signatures and prevent any unauthorised access of information.
The document management platforms that support digital signatures & encryption of data etc can be used for procurements and other highly sensitive information. The online system must keep a trail and audit log of all document transactions on the system. A copy of older versions of documents must be maintained for security purpose.
9. Office Automation Support
The office automation support is required for effectively organising work. All the information related to users should be provided to them on their dashboard. Any pending approvals or actions must be summarised for the users.
The online system should provide all the required support for staff. For e.g. emailing or sharing documents, preparing documents, getting approvals and accessing their work related documents should be integrated into one place.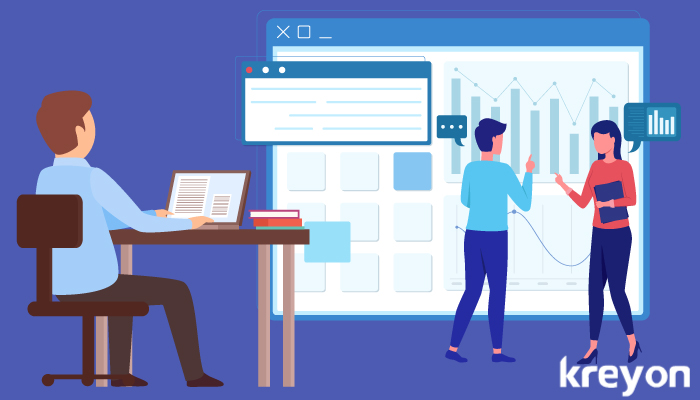 10. Archival & Usability Features
Archival of old documents is a core feature for document management. It becomes of greater consequence for government offices that deal with colossus number of documents. 
The document management system should facilitate easy and effective rules for defining archival of documents. For e.g. documents older than seven years may be archived. The links to documents can still be provided, if need be.
 The document management may also provide other usability features like:
i) Automated document transfer based on rules and hierarchy
ii) Automated emails when document is shared with users
iii) Provision for attaching documents with drag/drop options and sharing them with users on email etc.
iv) Workflow automation and tracking as per specified business rules.
v) Tracking & comparing document versions.
vi) Import documents from other applications like Google, Dropbox, etc.
vii) Document linking with other documents and references in the system.
viii) Highlight searched terms in the list of documents for easier information access.
ix)  Provision for importing, exporting and printing documents.
x)  Optimisation for stored documents for faster searching, reducing storage and mobile access.
Kreyon Systems provides specialised document and enterprise content management system tailored to your organisational needs. If you have any questions relating to document management system or need comprehensive digital content solutions for your organisation, please get in touch with us.