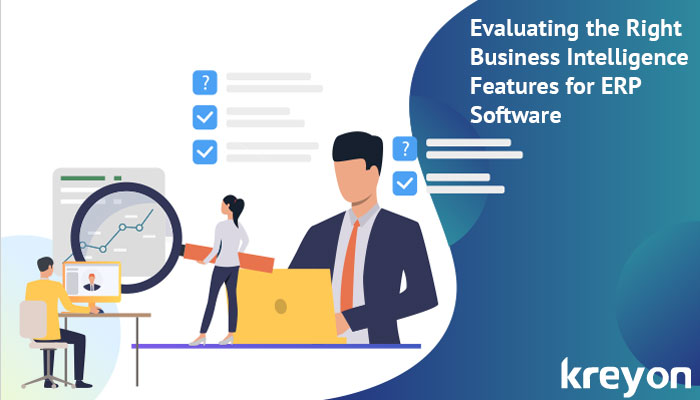 Enterprise Resource Planning (ERP) software provides an integrated business management solution that can steer your business in the right direction. But careful evaluation of the features, your requirements and assessment of the needs play a cardinal role in its implementation.
With the business intelligence and automation capabilities of the modern day software, your organisation can leapfrog to a different zone altogether. Business management can be powered by software intelligence like never before with real time data, integrated solutions and results you want.
Here we look at some of the business intelligence features and capabilities that can create a positive footprint for your organisation.
1. Automated Data Collection & Analysis
An ERP software collects data from all business units. Many times data is collected from different sources & solutions. The data collection process can be tedious and result in discrepancies, if not done in realtime.
Today ERP softwares can automate most of the data collection efforts through sensors, voice recognition systems, QR codes etc. The automated data collection can effectively aid the real time analysis and forecasts for better business decisions.
ERP software with advanced data capturing capabilities reduces manual load for entering data. Whether it is client data, business operations, sales or other processes, automated data collection results in great productivity and empowers an organisation.
Alexa, Cortana, Google voice assistants are good examples of how companies can capture data in automated ways. Starbucks also puts QR codes in all its products where customers can access these codes for information. The customer information is also collected with these for enabling sales and marketing. 
2. Visualise Trends
Once your ERP software is integrated to all data sources and interconnected with all digital facets of your business, it can provide visual trends for users as per their roles. The visual summary of the data needs to be dynamic and highlight the contextual part for every role. 
Today softwares equipped with business intelligence features provide dynamic dashboards that seamlessly integrate into existing data sources & uncover hidden patterns for users.
These systems are capable of presenting the most critical information, detect actionable trends and produce what if analysis based on historical data. The data trends are visually summarised using charts and tables for users on their dashboards.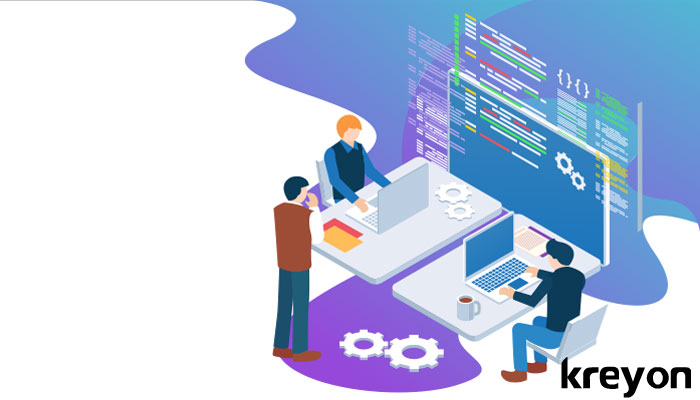 3. Integrated Technology & Experience
ERP can provide an integrated technology platform for the company to manage its operations. The experience for employees and customers should be consistent across channels. An ERP software can bridge the different media channels and business units. It can act as a single source of truth.
An ERP can help to consolidate all the technology solutions, softwares and apps in an integrated experience. This platform can run the entire business and bring everyone to a common platform.
Using an integrated platform can help to improve business performance significantly. A good ERP system allows you to automate the key processes and functions, enabling greater control and better administration. An integrated platform helps companies to implement consistent policies, create a unified digital ecosystem and drive operations.

4. Scheduling Reports
Reporting is an integral part of any software. The intelligence with which the system can report and present information makes it highly soughted.
Since executives are busy, they can create their own reports tailored to their specifications. The reports can also be scheduled as per the preference of users. So, you can schedule a report at a given frequency and the report will be delivered accordingly.
The key information and management reports can be scheduled for the top stakeholders. The system automatically delivers these reports every month or quarter. A comparison with previous period, ranking the performance of various teams, business metrics etc can also be done using advanced these reporting tools.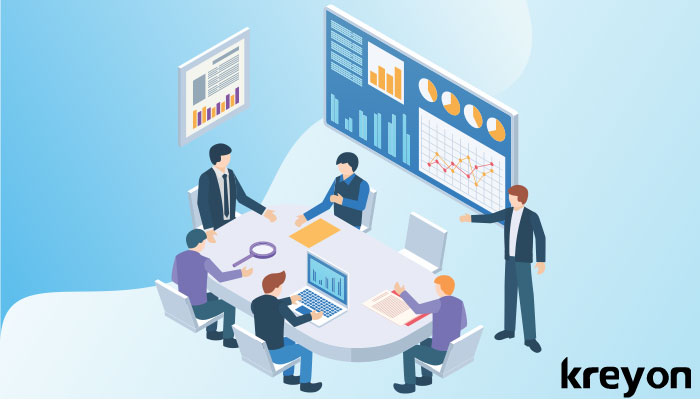 5. Exporting Data for Business Functions
How easy is it to export data you need from your system? For e.g. if you were finalising accounts or payroll data, does your software provide you options for exporting all accounting or report reports in a single click. 
Exporting data for business functions makes software highly usable. Flexibility and customisations for importing, exporting and using data as per business functions make ERP highly usable.
Today softwares have inbuilt intelligence in the way information is presented in data grids. These grids provide easy options for visualising data as per business needs, provide highly flexible sorting, advanced filters and searching options for users.
6. APIs & Interoperability 
The ERP software must be able to interact with other programs and applications. An API allows the ERP software to talk to external applications. Today interoperability with other domain and industry specific applications is needed. ERPs can achieve this with an API interface. The external programs and applications can access ERP data using APIs. 
The third party applications with authorised users and permissions can access the data from the ERPs. For e.g. an authorised ecommerce application for your business can access inventory data and update sales information etc in the ERP using APIs. The ERP can return the data to the API requests after authorisations. Any authorised client application can integrate and access the ERP using these APIs to improve interoperability.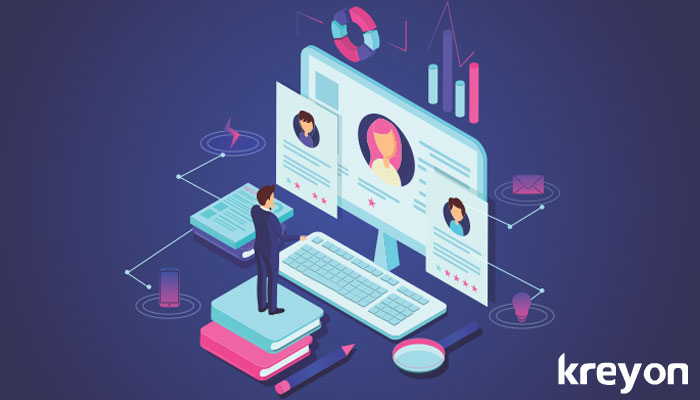 7. Customisations & Upgradation Plan
ERP softwares handle the most complex functionality and integrations in business operations. The sales workflow, product manufacturing, quotations, purchases, expenses management, CRM, accounting etc. are few to name.
However, most businesses needs tailored and customised implementation of some features. For e.g. your payroll processing may require you to handle specific compliance as per your state. You may need an industry specific feature & so on. 
An ERP must provide a blue print for a business to be able to tailor the system & customised it as per their needs. An ERP implementation should also help the business improve its plan and continuity. It must continuously evolve with the latest technological updations with a long term roadmap.
ERP software implementation requires a long-term technology roadmap, thorough need analysis and strong execution expertise to deliver great solutions for business. Kreyon Systems is an ERP Software Company providing end to end ERP software implementation for organisations. If you have any questions, please get in touch with us.