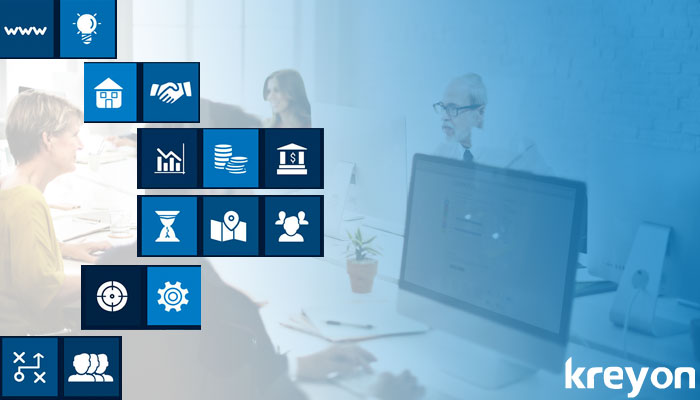 Digital content management is a process for storing and organising data of an organisation like files, information, documents, photos, videos etc electronically.  With the digital content, content sharing, collaboration, approvals, workflow, marketing can be done with ease and effectively.
A digital document management system provides a secured repository that facilitates the creation, management, sharing, and, impose business rules for digital assets.
The digital content management is instrumental in improving efficiency and effectiveness of business process services, improving internal communication, customer service and operations for organisations.
The digital content management can also integrate with other third party softwares like, Business Process Automation software, CRM system, ERP software etc. making it work with legacy components.
Enterprises of all sizes can use digital document system to create streamlined processes, distribute documents, images, and other digital media to synchronise work & staff collaboration.
Digital content management is a boon for marketing teams with real time updations regarding products & services available to customer representatives. The digital transformation is particularly useful with up to date information readily available with the sales and marketing teams when they need it.
1. Organization :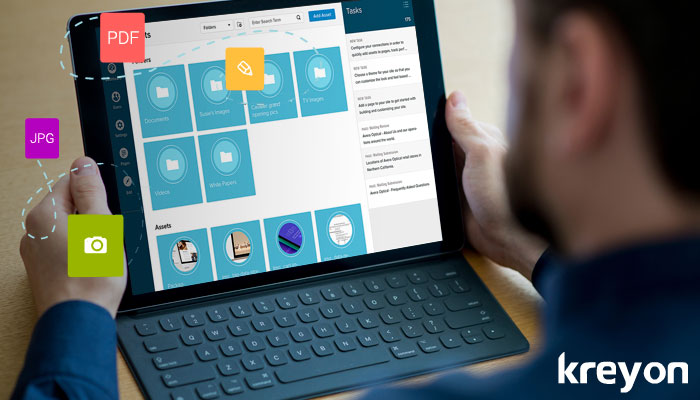 Digital document management creates an intuitive, secured, logical hierarchy for documents according to subject matter, date, ownership, or departments within the company.
The physical documents are almost impossible to maintain and take up huge space. But digital document repository helps companies to drill down and locate the content that is relevant in a timely manner.
The digital representation of documents and content makes it easy to organise things and locate the right information with minimal efforts.
2. Online & Offline Resources :
Content management system is high on priority for organisations. The pain point it addresses is creating a common pool of online and offline resources and documents.
A single integrated repository prevents duplication of information, segregates information and makes it available for the staff. The content management system can keep things up to date, track documents, manage auditory and regulatory needs for a company.
3. Provides Security :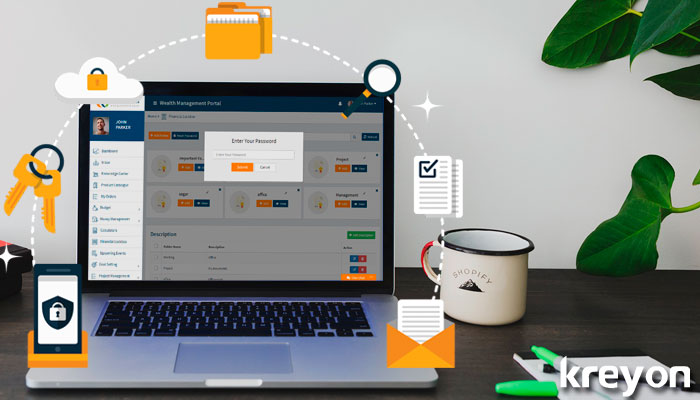 The digital document management can enforce security with restricted and privileged access for information. By setting up permissions and different access levels as per roles and policies of a company, data can be secured.
The digital content management creates control over who has access to which information and provides guidelines on where and how to use documents.
Document management software ensures a trail of all revisions, access records and versioning is maintained for auditing purpose making the system foolproof and secured.
4. Convenient Sharing of Content :
Digital assets can be shared with ease. The documents can be shared across teams working together, the recipients can be alerted regarding the access of the document with a simple email or message. The digital documents can also have notes or action items on them. It makes sharing and coworking smooth.
Even large documents can be uploaded on the document repository with a simple download link. These links can also be made secured with an authorisation and authentication via email or mobile message.
5. Advanced Search & Archiving :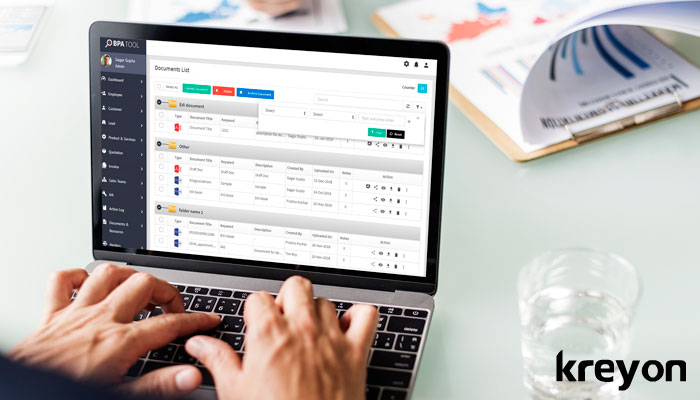 Searching physical files for retrieving data can be a nightmare, it often is in government departments and huge organisations. Digital is the only way to improve the way documents are stored, indexed, accessed and searched.
The digital document system can be tagged with the right keywords, names, location, QR or RFID codes for content tagging and retrieval. With advanced search options, organisations can easily locate the information they need instantly.

The digital document system also archives old data that is not in use anymore. It helps eliminate the unnecessary pile and clutter, however on need basis, the archived documents can also be accessed and retrieved.
6. Content Approvals & Workflow :
The key business process services in any organisation are driven by documents. When the documents and the workflow is digitised, it automates processes, operations and communication.
The workflow process involves setting up various processes like approval or rejection of a business document by a supervisor. The teams can collaborate intuitively, interactively and securely using workflow managers to accomplish more with ease.
7. Brand Consistency and Integrity :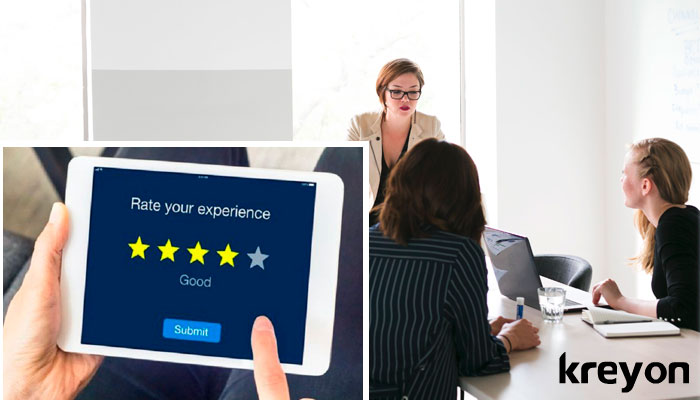 Digital documents or assets help companies to keep their staff engaged, informed and interactively occupied. Whether it is marketing, sales, customer service, accounts management or project work, content management streamlined.
It creates a positive brand image and ensures consistency of communication across board. For companies of any size looking to organise, optimise and automate their operations, digital content management can transform things positively.
Conclusion :
Delivering the right content to the right persons at the right time is crucial in business. Many organisations use digital document as the first step towards digital transformation. Kreyon Systems is working with enterprises and corporates to streamline their content management. Please get in touch with us to learn more on how we can help you.