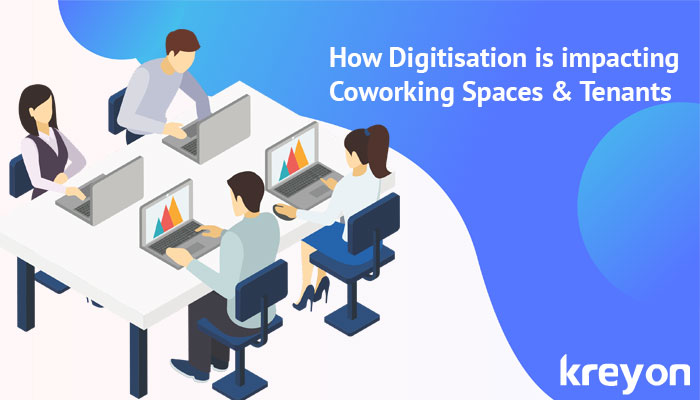 Digitisation has changed the way people work. It has also affected the places where people work. Coworking spaces have been on the rise in the past few years, and many commercial realtors feel as though coworking spaces make it even harder to find new tenants.
Coworking spaces can actually be a source of revenue and new tenants for commercial realtors! Being a hub of up and coming businesses that would be perfect fits for their spaces.
Winning over new tenants from the coworking world can be a tough sell, and attracting coworking spaces to your vacancies may seem impossible.
Commercial realtors looking to take advantage of coworking spaces can expect to find some real deals, if they know how to sell their spaces.
Whether you are looking to win over tenants from coworking spaces, or find a new coworking tenant of your own, this list will help you stand out from other commercial realtors faster than ever.
Here we look at how digitisation is impacting coworking spaces and helping property owners to find clients.
Digitally Sell & Rent Your Space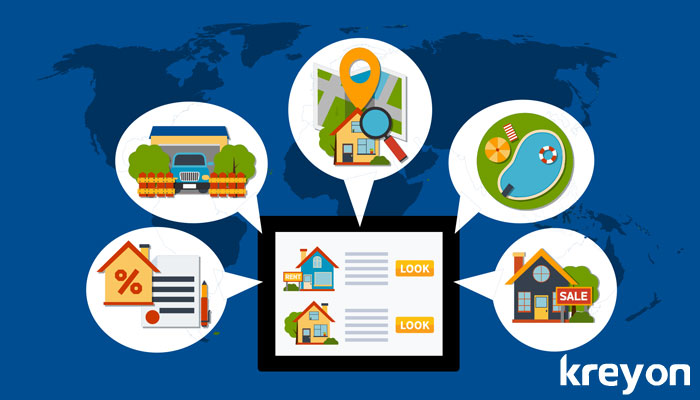 Coworking spaces have sold themselves as the hip places for young business professionals to be. The online portals are now driving majority of sales and rentals for real estate properties.
Commercial realtors have slowly started to embrace the ways they can sell their spaces to new tenants.
With the digital marketing technology available, commercial realtors can step up the way they sell their spaces, and can help them shed the image of boring working spaces.
When staging a space, with the idea of capturing coworking businesses in mind, you should stage your space to be as modern and make it as inviting as possible.
Staging commercial spaces can be easy Having Modern and clean spaces make it more appealing to those tenants from coworking spaces, and the spaces themselves.
The standard coworking space is staged like this:
Clear desks
White walls
Natural light
Exposed ducts/walls
There are tons of upgrades you can make as well to make your space more appealing to coworking spaces. More on that later.
But it takes more than staging a space to get buyers, and digitally advertising your space is a must in this day and age. You can also create a real estate portal or list on one to rent your space.
You can do the following to creatively sell or rent your space on digital platforms:
Virtual Tours
FB Live Walkthrough
Drone Photography
Panoramic Views
Using stellar photography, and going the extra mile to offer virtual tours, walkthroughs or panoramic views, is a great way to attract buyers and tenants, who might not have the time to take a tour of your property in person!
Coworking Amenities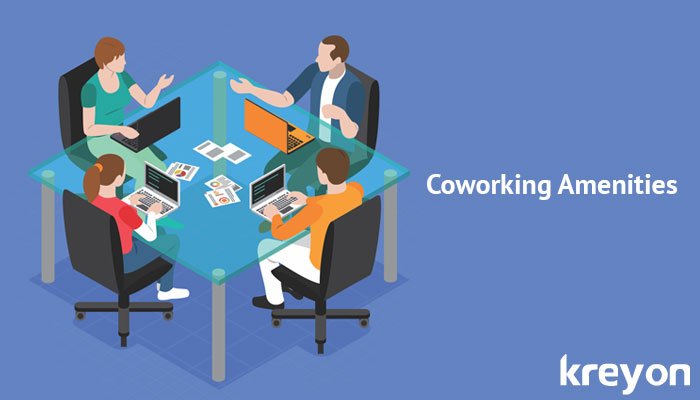 Coworking spaces are popular, the amenities they offer to their clients make a big difference in attracting tenants and buyers.
A standard coworking space offers the following
Coffee and Snack bars
Printing Centers
Lighting
No matter if your space is offered for a tenant, or the coworking spaces, break rooms are essential.
It's hard to imagine any business space that doesn't have coffee. Or how much business would get done without it. Offering a space for coffee, or even offering coffee supplies is a great way to set your commercial space apart from the rest. Kitchenettes, breakrooms, and coffee bars are great way to build morale and help coworkers feel more social.
Another business necessity is printing centers, with great high quality printer included. For winning over coworking tenants, or the spaces you need to have adequate layout and options for high printing volumes. Having a seperate room or the printing center would be ideal so office workers don't have to constantly hear the whirl of a printer.
Having access to windows and lighting will help set your commercial real estate apart, and set a modern feel for your space. In fact, they have proven that having better lights is ideal for a better mood. The brighter space will help tenants feel that your space is modern, and in turn, will make them more likely to rent.
Upgrade Your Space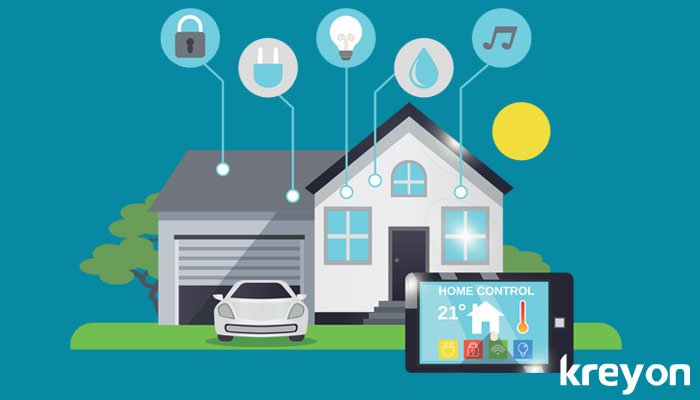 Any modern commercial real estate property should have the following:
High-Speed internet/ Fiber Optic
Security Features
Upgraded bathrooms
Access to high-speed Internet is critical to your tenants' business operations. Fiber-optic Internet carries a significant advantage above regular high-speed broadband with increased consistency, speed, and bandwidth. Wireless internet is needed in any business, but offering fiber optic internet is a way to grab you clients attention. Having the highest internet speeds available can help clients with a lot off user (like coworking spaces) or software companies.
Security features such as alarms, locks and outdoor lights will help tenants feel safe, especially if they have to work late night in the office. A security guard will go a long way to boosting your safety features. Adding camera and lighting will help tenants feel safer.
Make sure you know if there are any other security risks to your property, such as poorly kept landscaping, or broken lights that may put tenants at risk. You can keep your parking lot safe by adding a security fence, and motion activated lights.
Updated bathrooms are also a great selling feature especially in a corporate setting where they are shared. So updating the bathrooms to have some modern finishes and lighting will see a higher return on investment.
Having an upgraded property will help you secure tenants faster, and for higher amounts.
Summary
In order to win over high performing coworking spaces, you should make sure to optimize your commercial spaces to attract them.
Making these changes to your spaces will help you win over the coworking spaces, and find the right buyers and tenants.
Digitally Sell Your Space: You can use some creative advertising and staging to create more interest from coworking spaces and tenants. Some creative advertising avenues includes: Virtual Tours, FB Live Walkthrough, Drone Photography, or Panoramic Views.
Coworking Amenities: Offering the top of the line amenities to your coworking space or tenant is a great way to peak interest in a space that other commercial real estate does not offer. Add the following to your spaces and offer these amenities: Coffee and Snack bars, Printing Centers, Lighting
Upgrade your spaces: Having the most up to date and upgraded properties will make you a top contender for new tenants and coworking spaces. You spaces will need to have the following upgrades: High-Speed internet/ Fiber Optic, Security Features, Upgraded bathrooms.
How have you won over a coworking space or tenant?
Author Bio:
Catherine Way graduated from Michigan State University with her Bachelor's of Advertising with a specialization in Graphic Design. She spends her free time finding new ways to talk to people, through writing, designing, dancing, and more. You can see her latest creations here.