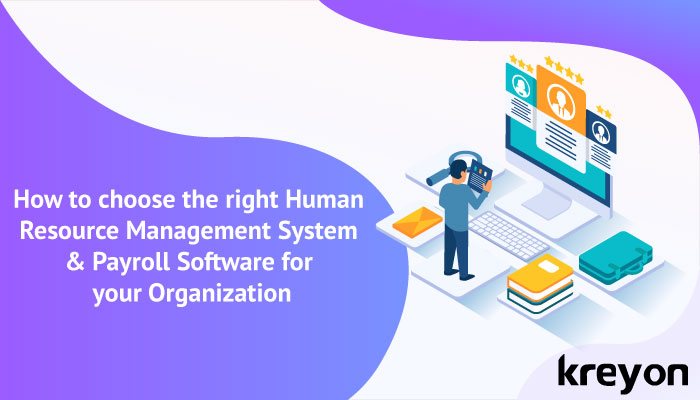 HRMS & payroll software are required for managing human resources, their data and day to operations. It includes payroll, taxes, time and attendance, employee expenses, benefits, leave management, etc.
Using the right HRMS software tailored to your business needs can reduce hours spent doing manual tasks, automate HR functions, and improve key aspects of your organisation.
The right human resource management software will make your business agile, data more accessible, and will help you define priorities for your staff and personnel.
However, it is necessary to align your HR & Payroll software solution with your organisational needs. Here we evaluate some of the business functions and features that can help you choose the right software: 
1. Evaluate Needs & Features
Choosing a human resource management system for your business needs careful assessment of the functionality. You need to look at the processes that need to be mapped with the HRMS software. For e.g. employee attendance, salary, taxes, compliance, leaves management, calendar etc.
Think about which functions are tedious and take away your & employees time. These can be automated for efficiency and productivity. A good HRMS software saves the employees & management time, which can be spent in valuable work.
2. Consider Your Employees
When choosing an HRMS, you need to evaluate your employees needs and requirements. Your employees will be empowered with an easy to use HRMS system where they can see everything related to their needs. For e.g. their trainings, appraisal information, salary slips, skills, goals and feedback etc. 
The employees and their managers can use HRMS as a self service tool for setting the goals, reviews, feedback and day to day activities. The tax returns, benefits, key policies, time off, leaves etc can be organised through this HRMS portal. 
All employee documents and information can be centralised using HRMS software. The data can be accessed by employees, their managers and other authorised representatives.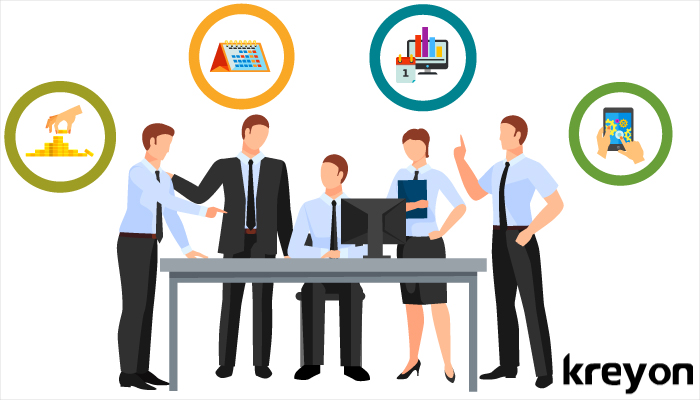 3. Compliance & Taxes
When selecting the right HRMS and payroll solution, compliance is a foremost requirement. The payroll software must be able to take care of employee salary, taxation and evaluate the compliance as per local norms. For e.g. California payroll taxes and regulations may be different from Texas.
HRMS and Payroll software must be able to compute the taxes and take care of regulations to save money and time. Compliance and regulatory errors can cost huge money in penalties. Companies need to invest in the right software to take care of these errors.
An integrated HRMS and payroll software can provide companies with valuable inputs for structuring things better. These tools can also provide automated checklists for completion of various regulatory reports and work involved.
4. HR tools & Work Management
The core processes for HR include applicant tracking and hiring for vacant positions across job portals. The HR software should be able to track all applicants, shortlist them and map the hiring stages across the company.
The hiring process is followed by employee onboarding and training management. The HR software can make employee onboarding and induction seamless.
The company can also use the HRMS solution for defining the performance management criterion, review scores of candidates, trainings undertaken by employees, and help candidates in their career development plans.
The HRMS software can be used for measuring the efficiency, teamwork and performance of employees with 36o degree view. It can track the most important metrics for employee performance, productivity and progress.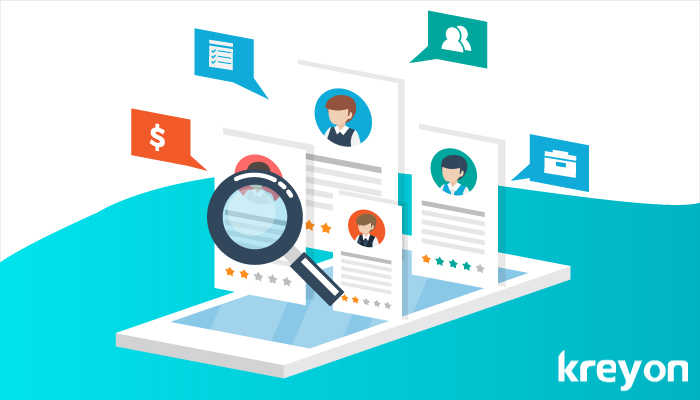 5. Projects & Timesheets for Mobile Workforce 
The workforce has become virtual with digital systems and technologies. The teams may not be geographically in the same areas, but they can still collaborate, engage with each other and stay connected. 
The HRMS softwares provide options for creating virtual teams across locations, provide self service options for employees to access their benefits, set goals, and track their work progress. The project timesheets help employees to log their billable time for various assignments and tasks.
The HR software can also be used by employees and staff members on the field. Whether it is accessing documents, checking their immigration status or any important file, HRMS software makes everything accessible on the go.
The best HR softwares support mobile accessibility, provide key information and notices etc on the go to all the employees. 
6. Security
HRMS and Payroll data is very sensitive. It carries employee compensation data, bank account numbers, tax returns, social security numbers, benefits etc. Organisations need to be quite circumspect in the way they handle this data.
HRMS software needs to be well equipped with security measures to take care of the payroll data. While it is desirable to have a cloud based and mobile accessible software, the security aspects need to be fully vetted. 
The data security measures should have authorisations, role based access, and audit log for all transactions in the system.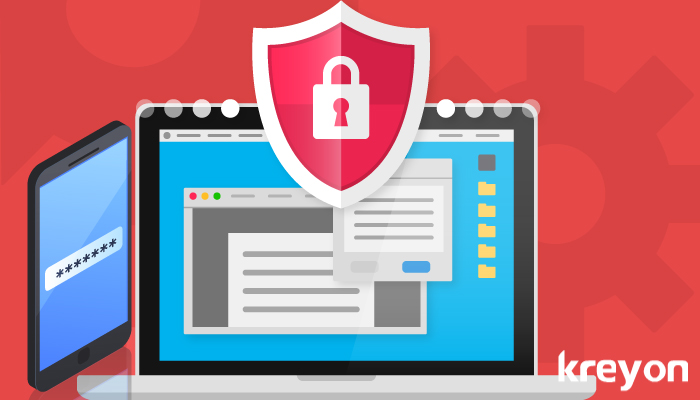 7. Workflow Management & Self Service
The HR software can help you automate day to day HR processes and customise workflows as per your organisational needs. 
Whether you want to send company notices, alerts, assign tasks, approve documents, salary processing your HR system handle it for you. The managers can also set and notify teams about their goals. These goals are reviewed periodically for appraisals and employee ratings.
The payroll compliance notifications and alerts for management, new joinees induction programs and welcome email template etc. can be set up using the HR software. 
These automated workflows can be configured and triggered as per your needs making your teams more productive. The management can be notified about key activities and events by using automated scheduled reports from the HR system about employee performance, engagement, hiring and day to day operations.
Conclusion: 
HRMS and payroll software is not only meant for organising your needs, but also to build the right culture and bringing your teams closer. Kreyon Systems offers great SaaS based HRMS and payroll software solutions for organisations. If you have any questions, please get in touch with us.