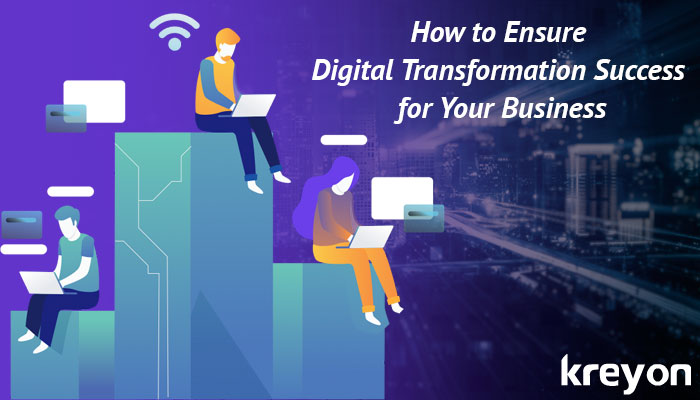 We are living in an era of digital transformation. The technology boom has taken over various industries, societies and governments around the world. The impact of these advancements mean that you can no longer rest on what you've done in the fast. The businesses today need to evolve with changing consumer needs of the day.
The digital transformation has been sparked by myriad of technologies like
cloud computing, mobile internet, internet of things, web and mobile based softwares for all services. It is due to these changes the way traditional industries operated are undergoing rapid transformation.
Today the consumers are more technology driven and demanding. They want things instantly, real time, conveniently and cost effectively. Digital services are enabling these choices for the customers.
Take for e.g. real estate industry is now operating through web and mobile platforms. The real estate listings for various regions, their maps, ownership details etc are available online. Users can conveniently find homes they're looking for purchase or rentals & the real estate companies can get the leads through online platforms.
The journey for digital transformation involves understanding of the consumers, their needs and how these can be delivered using digital technologies. The adoption of new technology can make processes fast, seamless and scalable for businesses. Clients in many industries are also refactoring their legacy applications to move to new technologies.
The end goal of digitized services is to create an umbrella that covers various facets of a business, inline with modern needs of the consumers. It is about creating an integrated experience for the business to succeed.
1. Build a Digital Culture :
Your company cannot succeed in the long run when it is lagging behind on
customer experience and technology. Great companies build a culture of keeping themselves relevant by moving ahead and adapting to the changing needs of the times.
When you focus on building a digital culture, where your teams are aligned with the overall company goals, you give yourself a good chance of achieving success.
Digital culture is meant to enhance internal communication between teams, alight them strategically towards achieving the company's objectives and building state of the art products and services for the consumers.

A digital culture is where teams are proactive and coming up with new ideas for doing things better. They are always on the lookout for improving products and services in line with the company goals.
2. Map Customer Journey :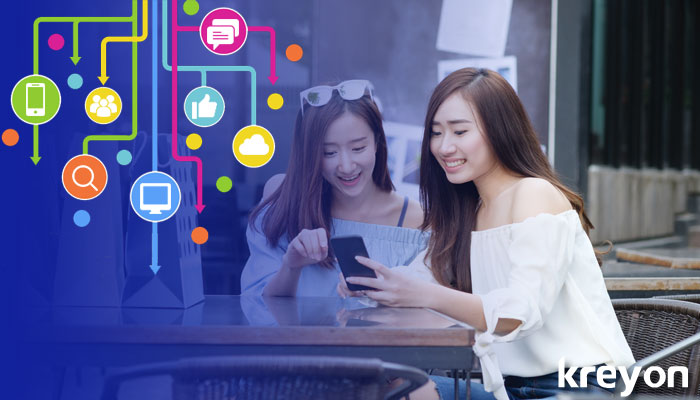 The key to achieving digital transformation is to map customer's journey across all interactions with a business. Right from the time your brand markets their products and services to the customer, the digital technologies can assist with location, demographics and tailored campaigns.

The product or services purchase can be facilitated using digital technologies via mobile devices or web platforms, the customer support can also be enhanced using online portals.
When customers have fluid experience and pleasing interactions with your brand at every step, it creates a positive image for your business. It markets your brand and attracts more opportunities for you in the long run.
3. Data is Power :

Today data is proving to be more valuable than most commodities. How companies use data can make the difference between success and failure for them. Information should be accessible to the right people to guide them take the right decisions at the right times.
Digital technologies and services can provide an integrated view of business. The data from various departments, locations and business units can be used to make decisions. The ability to identify patterns, do root cause analysis of important events, get proactive alerts and notifications etc. is quite advantageous for companies.
Innovative organizations are leapfrogging using data driven strategies and business decisions. With the ever growing data footprint from social media, corporate data, day to day work, how useful insights can be derived from meaningless volume of data can make the difference.
4. Customer Input & Involvement :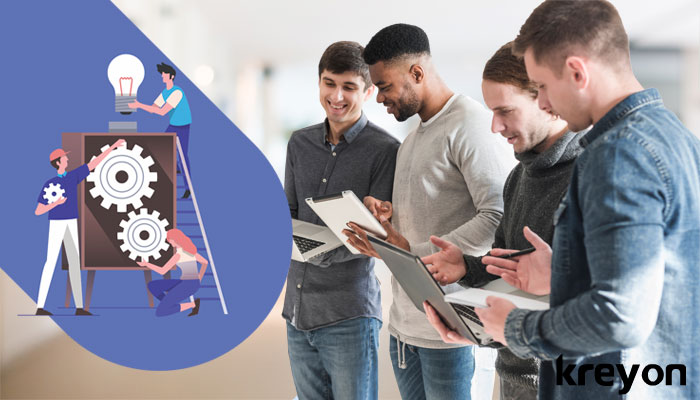 The most important part of digital transformation is to ensure customer success and satisfaction. It requires involving customer's inputs and feedback for the products and services are built.

The management and leadership can strive to involve customers during the development of products and services. Any product or service can only be successful when it has a buy in from the customer. But when customers are driving the whole process of building products and services, it increases chances of success considerably.

The dynamic nature of interactions also means that ideas are productised after inputs and feedback. This ensures consistent journey, experimentation and innovation with customer as the guiding force.
5. Skill Management :
You cannot expect to solve problems of tomorrow with technology of yesterday. Are your teams equipped with the right skills? Are they keeping pace with the changing needs of the digital world? Digital transformation requires learning new skills all the time. Things change dynamically and quite fast in technology world. A skill upgrade program is a must for your teams.

Businesses may find it useful to collaborate with offshore and remote teams for their technology needs. For e.g. car rental company may collaborate with a company for development of a web and mobile platform for renting cars. However, the employees of the car rental company can be trained on operating the platform and also doing routine maintenance etc to keep things operational.

Systematic upskilling of workforce is needed for various industries. As per World Economic Forum report by 2022, 54% of all employees will require significant re- and upskilling.
6. Experienced Consulting & Implementation Partner :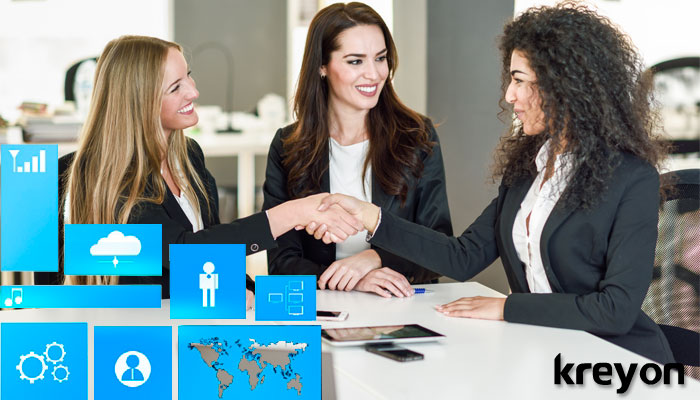 An experienced consulting and implementation partner can help you achieve the right results from your digital transformation. The right partner will be able to map the right processes, customer touch points and align them with the business results.
The digital transformation should be in line with your business priorities. For e.g. yellow pages are now replaced with interactive trade and directory platforms that generate leads for businesses.
A digital transformation partner like Kreyon Systems can also support your business needs, help with the transition as well as deliver on time and budget for the projects. 
7. Prioritise Focus Areas :
The digital transformation integrates digital technology in various aspects of a business. The key business areas can be decided as per the priority & customer value. Not everything needs to be digitised exactly at the same time.
An MIT research found that companies that have embraced digital transformation are 26% more profitable than their peers. It goes to show that digital technologies can make operations more efficient and multiply business reach effectively.
When businesses focus on consumer experience and deliver what is truly valuable, digital technology can be a force multiplier. It can help companies reach new markets, service more customers and scale up operations.
8. Innovation & What's Next :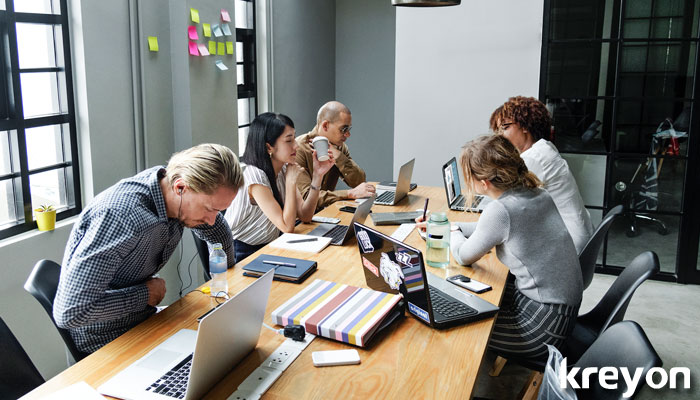 There is no set pattern for success in digital technologies. You need to try out things, talk to the customer and work towards improving your products and services. When you build a great product or service that customers love, you need to constantly improve it with ongoing developments and consumer needs.
Teams today need to embrace open mindedness, learning and collaboration to succeed. You need to think about the experience that consumers will love. For e.g. banks are looking at building voice driven applications for customers. The financial companies are using AI based recommendations for investments.
9. Deliver at Speed :
Building great user experience is the key to winning in the digital world. The customers expect consistent experience across devices, browsers and platforms. They expect fluid experiences and consistency from brands. But the speed at which you do it matters even more. By the time, you are ready with what the customer wants, they may want something new.
The digital transformation should be planned strategically. Digital enterprises need to be agile and deliver great experiences. The speed at which you move forward can make or break your enterprise. If you go slowly, even if you do the right thing, you may be left behind due to disruptions.
A successful digital enterprise constantly disrupts itself before it gets disrupted.
10. Start Now :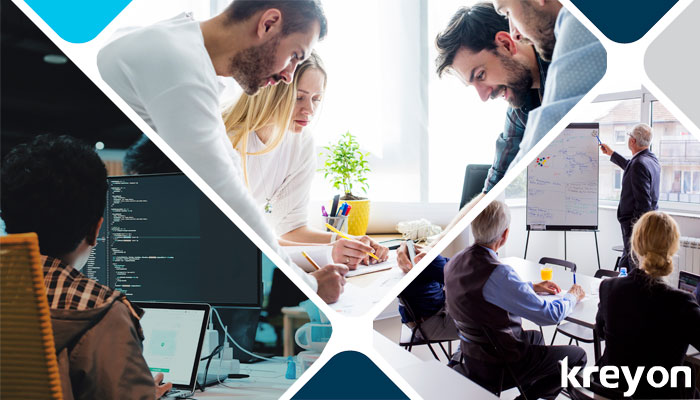 Digital transformation is a journey that organisations cannot do without. Companies can plan digital transformation with clear defined KPIs. Whether it is marketing or distribution of products & services, customer services and support, delivery of products & services, operational processes etc. clear metrics are useful in guiding the overall process.
The digital transformation can guide the business strategy to accomplish key performance measures in various areas. When the key results are achieved, the digital technologies can be applied to all areas of a business.
Conclusion
Digital transformation is a competitive advantage, one that enterprises cannot do without. Kreyon Systems is a digital implementation partner and helping companies across the globe build end to end systems for transforming their business. If you want to discuss any digital initiatives, please reach out to us.