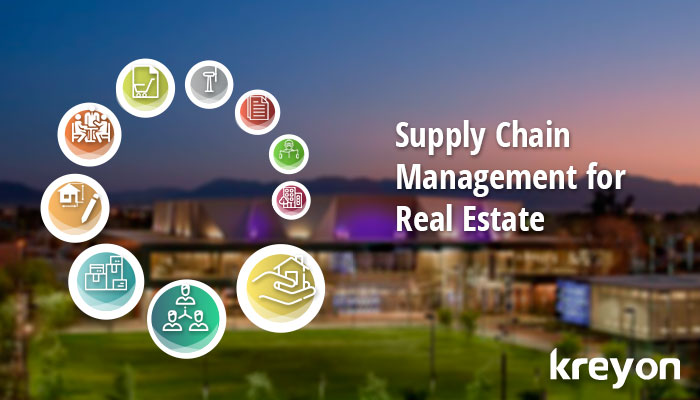 Supply Chain Management for Real estate companies is co-ordination of people, properties, processes, vendors, information and resources to deliver products or services to the end customer. The SCM involves managing complete activities for buying, selling or renting land, buildings or housing.
Supply Chain Management can be done effectively with technology. The software solutions are well equipped with advanced analytics tools that analyze data from all departments of business. SCM can be used to create a more agile enterprise that can take decisions proactively to maximize business results. Here we look at how Real Estate Industry can use Supply Chain Management Solutions:
1. Managing Properties & Assets :
The real estate companies can use the SCM solution to manage their properties, plants, equipments, land and buildings etc. All Fixed Assets including properties and other investments can be tracked using SCM Solution. The categorization of properties like commercial, residential, industrial, agricultural, sales, rental properties etc can be done an automated system.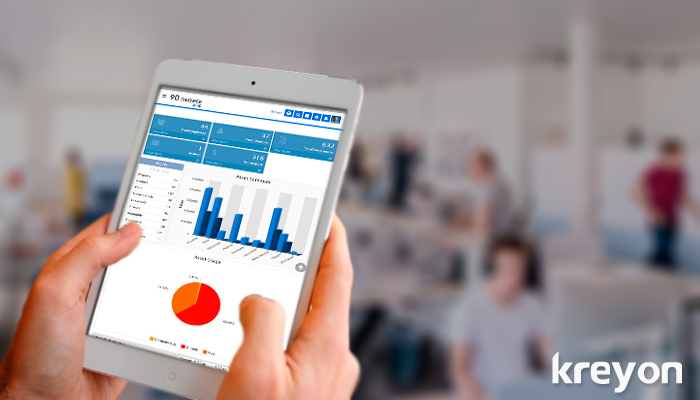 2. Forecasting & Planning :
The real estate business requires thorough analysis of supply & demand for properties. The estate companies can use the software to manage the various property listings for rentals & sales etc. The active listings, enquiries on properties, ownership, tenant and lease details etc can be maintained using SCM system. The software can be used to analyze the demand for properties in various locations, their pricing, investment information etc.
3. Documentation & File Management :
The documents associated with the properties can be managed using the SCM System. All property listings can have associated documents for title or lease deeds, associated tenants, and ownership or investor data on the system. The documentation related to properties can be managed effectively using the SCM system. It effectively reduces the time for creating agreements and managing leases, especially for large properties. Real estate companies and organisations use document management and digitization for meeting compliance needs without hassles.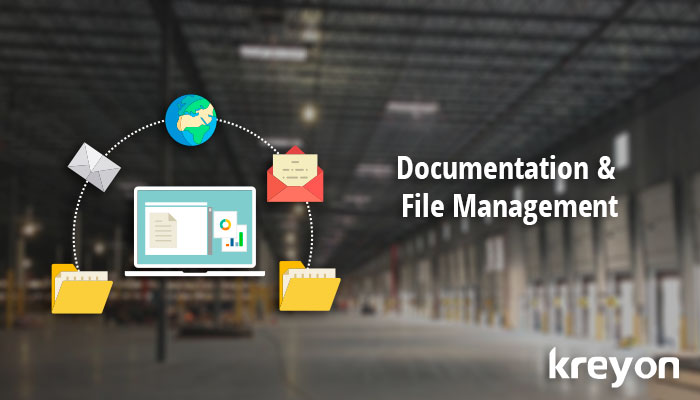 4. Sourcing & Procurement :
One of the most pressing needs for organisations is to keep their inventory optimized. The SCM solution minimizes the gap between demand and supply for items. The optimized procurement is in line with the planned goals and milestones. The SCM system helps companies to operate with optimal inventory to reduce capital expenditure. At the same time, it ensures that all ongoing projects smooth effectively.
5. Purchase Orders & Vendor management :
The SCM System can automate purchase order creation, approvals, payments, performance management for vendors. Once the purchase orders are created, the payments for vendors can be done against milestones. The contracts, vendor payments and performance can be managed using SCM software. With the SCM System, companies are in a better position to negotiation with vendors; leverage bulk discounts and also manage vendor payments transparently.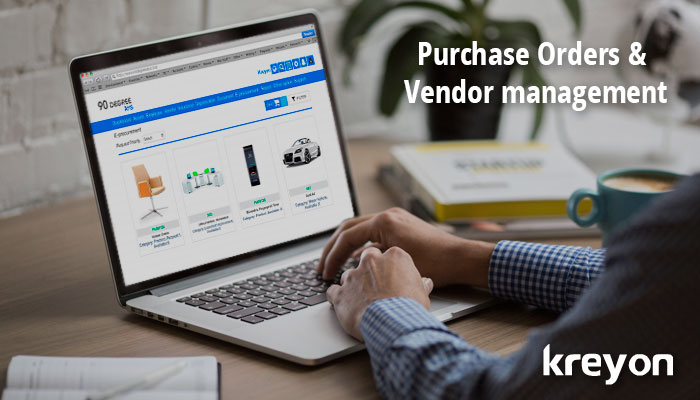 6. Managing Partners, Locations and franchises :
The real estate businesses typically span across locations and cities. It also involves multiple stakeholders. Managing a multi-location business can be quite complex. With the SCM system, information gets centralized. The management can track the various locations and franchise data from any place. The location wise data, performance metrics and all information can be tracked using the SCM system.
7. Projects & Property Development :
Real estate companies typically manage multiple properties and sites. Many a times, they also have to look at ongoing property developments and construction. The ongoing projects can be managed through the SCM system. Even when these projects are outsourced to other developers, the execution can be tracked using the SCM System. All property development & maintenance work can be managed using SCM system.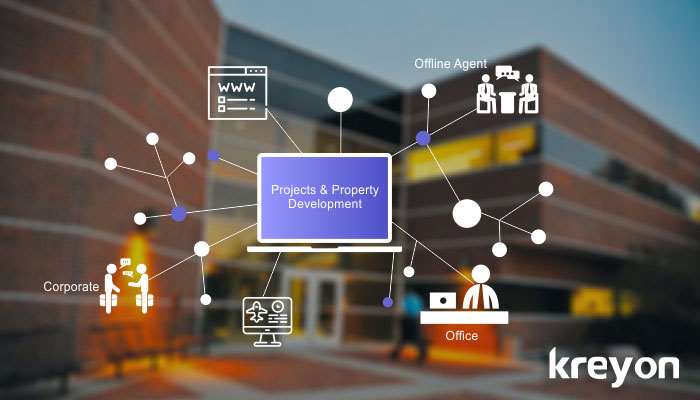 8. Streamlining Logistics & Warehouse :
The real estate companies need a state of the art solution for managing their logistics and warehousing. The space utilisation, consumption trends and availability of raw material for ongoing projects etc. can be automated using SCM system. A centralized system can track multiple warehouse locations, transportation channels and streamline logistics for companies.
9. Managing Compliance :
The regulatory compliance and adherence to law of the land is pivotal for real estate companies. The SCM system provides an effective workflow system for getting these approvals in order. When projects are planned, the tax implications on sourcing, developments and services need to be analyzed carefully. An SCM system analyses this data and provides predictive suggestions to companies for achieving the project outcomes in compliance with regulations.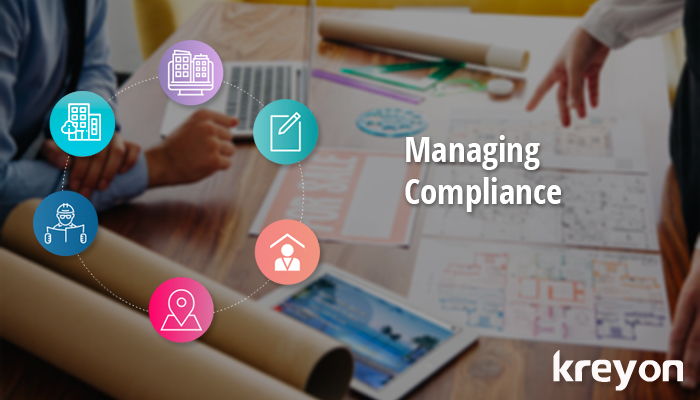 10. Real Estate Solution :
SCM offers a complete real estate solution from planning to delivery. It can be used for planning & pricing of properties, suggestive sales figures, rentals and agreements etc. The system also makes use of data to provide predictive insights for real estate companies. The investments made, project delivery milestones, quality control, service costs, property maintenance & pricing analysis can all be managed through the SCM system.
The leading real estate companies of the world rely on supply chain management solutions to deliver cutting edge offerings for their customers. Improving the supply chain can lead to minimized delays, Cost Optimisation, Utilisation of resources, faster response time, improved agility, better planning and co-ordination for Real estate Industry.
Kreyon offers integrated, turnkey, customer centric Supply Chain Management software solutions for real estate companies. We are a leading real estate software development company helping clients with complete solutions. If you need any assistance or have any queries, please get in touch.