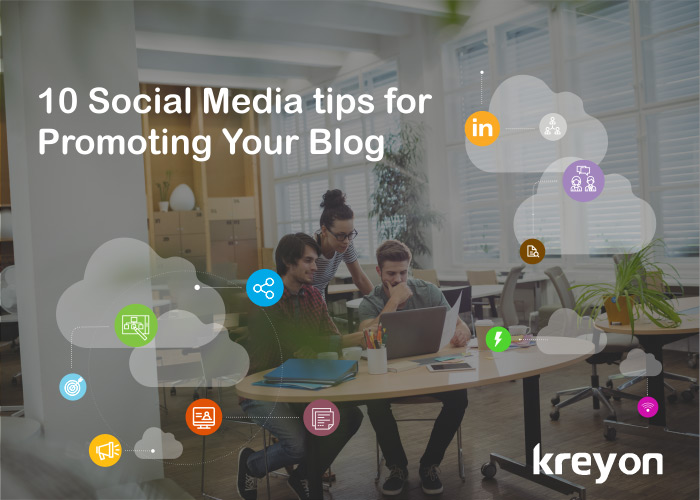 Social media has emerged as one of the best ways to influence prospects for brands. Companies are producing more content to get noticed and engage their followers. The content strategy adopted by businesses revolves around creating quality content, engaging with prospects and eventually converting them into customers. The digital content and social media strategy is pivotal in influencing the prospects today. It is a surefire way for a brand to establish its prominence and credibility.

The social media content & strategy has to be very dynamic. Keeping in mind the fast changing trends. The rule of thumb is to create content that is useful for the community and helps them to get things done or entertains them. Just like your content creation strategy, a well planned methodology for promoting the blog is equally important. Here we evaluate social media tips for promoting your blog.
1. Identify the Social Media Channels :
As a brand it is paramount that you prioritize the social media channels for promoting your blog. It is generally a good idea to pick up the channels in line with the type of content your brand creates. Facebook, twitter, LinkedIn & Youtube are the best bets for most companies. Instagram, Snapchat, & Pinterest are also used by brands for targeting millennials.
2. Create Vibrant & Visually Appealing Content :
Winning attention of visitors is crucial for engagement. Brands that produce highly vibrant and visually appealing content are more likely to attract the visitors. When the content has attractive images, it gets liked and shared more often on social media as well. Infographics that leverage images and information, animated GIFs and short videos are among the top shared content these days.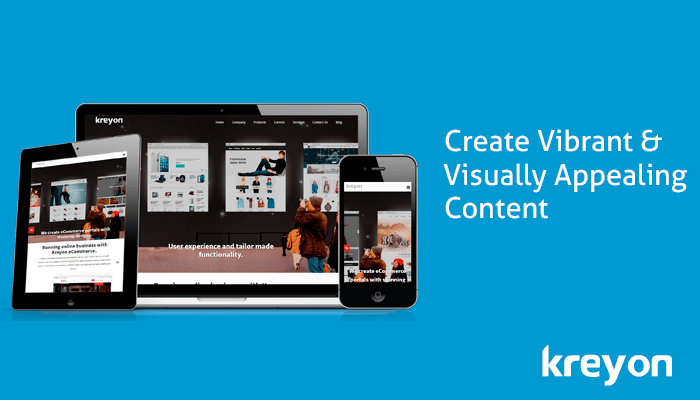 3. Target Influencers :
Social media marketing is about creating a buzz about your brand. It revolves around the key people who endorse your brand/blog. Identify the key influencers in your niche and share your content with them. Tag the influencers when you share the content. When your content is shared by key influencers in your field, it will definitely result in more visitors and traction.
4. Run Campaigns :
How do you get people to notice your blog? Well, one of the best ways is to run campaigns on social media. For e.g. 10% off for all those who like your facebook page, or who follow your twitter handle. You can also offer free bees to your social media followers. These tactics work well and create momentum for promoting your blog/brand.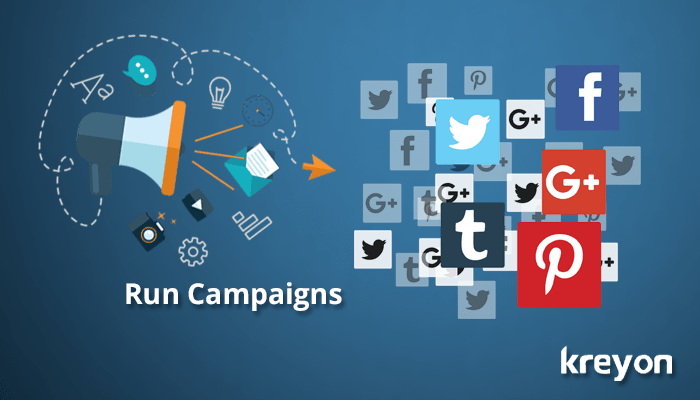 5. Create Appealing Social Media profiles :
Your brand, its products/services, what it offers and how it is different should be reflected in your social media profiles. Use stunning visuals to create your Facebook, twitter and LinkedIn profiles. A customized social profile with vibrant look and feel will be immensely useful in attracting followers. Share your content with relevant hash tags #socialmedia, #digital marketing etc.
6. Consistent Content creation and posting :
As a brand you must be willing to invest significant amount of efforts to build content consistently. Once the content is created, it can be posted on your blog and promoted on social media. It is a good practice to use tools to schedule the posting of your content on social media channels. Too many posts done in an arbitrary fashion don't go well with the followers.
7. Use LinkedIn Platform :
LinkedIn offers an excellent platform for posting your content and also for creating your company page. You can post from your company page and establish rapport with prospective customers. This is especially pertinent for B2B marketers. The blog content can be shared on LinkedIn. Marketers also target relevant groups on LinkedIn for content promotion. Buffer or Hootsuite kind of tools can be used for posting content on LinkedIn groups. LinkedIn is an ideal platform for generating corporate leads.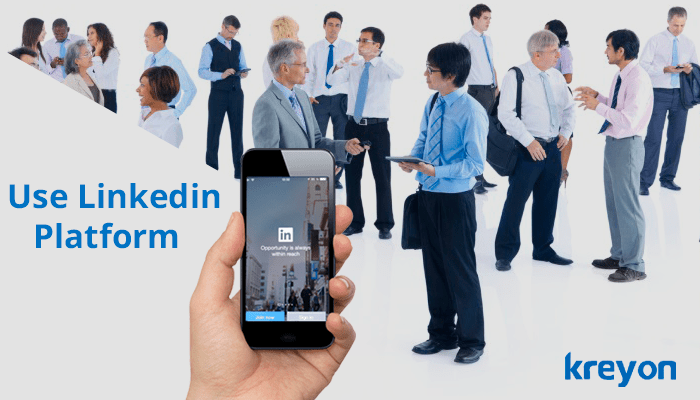 8. Build Connections and harness partnerships :
Social media is more about building connections and harnessing partnerships today. It is not only about promoting your stuff, but being a credible voice that people want to associate with. Share things which may be useful for your followers, share content from others too. Genuinely try to be helpful to other people and cultivate relationships with them.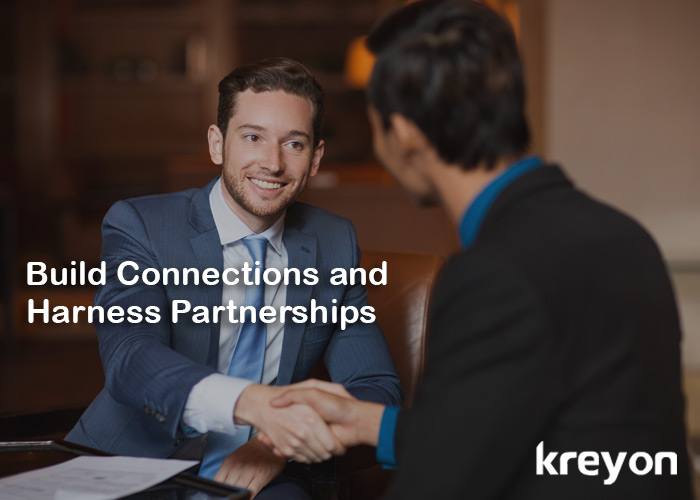 9. Participate in Online discussions & forums :
Social media gives you the chance to be part of online discussions and community involvement. Your brand and voice can be valuable to people. When you give insights, add value and participate in discussions, it invariably promotes your blog too. You can use your profiles with back-links to your blogs and also share relevant content on these discussion forums. Try to help out others who are looking for piece of advice or information and they will reciprocate your favor.
10. Analyze Past Content, Iterate & Improve Posts :
Analyze your content to see what works with your followers. The content strategy needs to be proactive. There are many tools like Google alerts, social mention, Hootsuite, Tweetdeck etc. that help you to listen to online conversations. Top brands make use of these tools to understand what their followers are looking for and adapt content accordingly. For a social campaign to be successful, the brand has to define measurable metrics like:
No of Followers on FB, Twitter, LinkedIn, Youtube etc.
Total Number of conversations/comments
Positive responses from prospects
Number of likes/shares/views/traffic
Number of Brand Mentions
Back links generated for the blog/company portal.
Leads generated from Social Media
Number of trial customers
Number of purchases made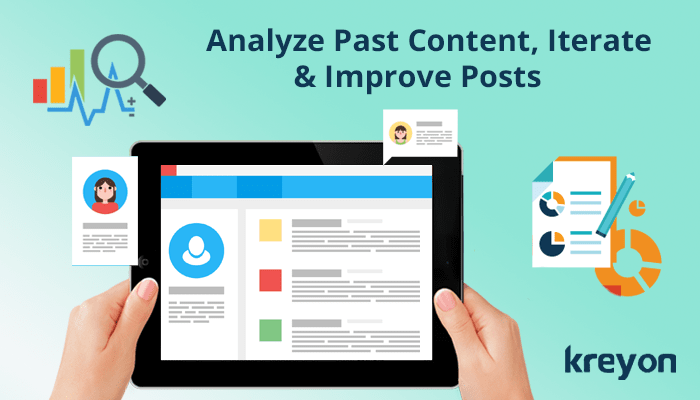 Businesses today are concerned about getting their social media strategy right. Social media interactions are helping businesses to stay in touch with your prospects, customers, peers and competitors. Whether it is creating Brand awareness, interactive Customer engagement or garnering qualified leads, social media is playing a key role.
Kreyon Systems maintains a widely followed software company blog here. For any queries or assistance, please get in touch.