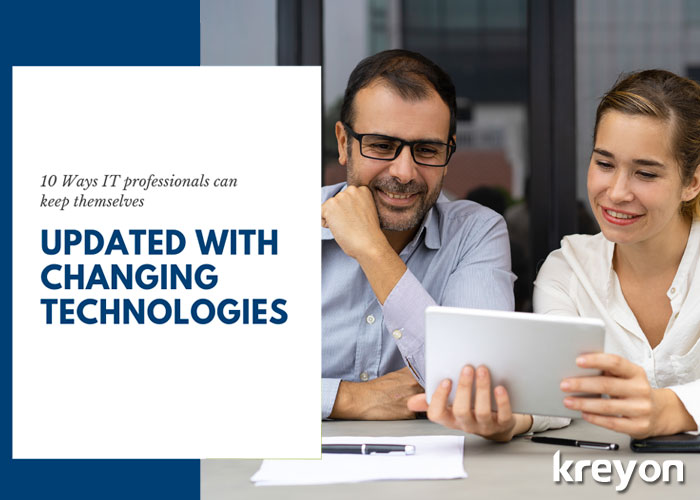 Bill Gates once said, "Intellectual property has the shelf life of a banana."  
This is so true about the world of technology. Everything changes so fast that you need to constantly sharpen yourself to keep up with the times.
Keeping your technical skills up to date can be a challenging task. But you have to do it, else you run the risk of being outdated and outskilled for the industry. To do any meaningful work that creates impact in the tech industry, one has to follow the ongoing developments in your field, develop the right skills and expertise.
With new trends constantly emerging, it's only the ones who have a learning attitude and hunger for technology that can excel in their profession.
The advancements in the technology world are very exciting and taking the world forward. It's a great time to be involved in technology. The world is increasingly driven by technology and you have a chance to make an impact. But there are simple ways you can understand the shifting pulse of the new trends and learn more about your industry.
Here are 10 Ways IT professionals can keep themselves updated with changing technologies
1. Learn by Doing :
The best way to learn new technologies is by implementation. When you implement things, you learn a lot more than by training or classes. Ofcourse, you will stumble a few times when you are doing things for which you don't have expertise.

There are wide range of online classes available on Coursera, Microsoft virtual academy, Lynda and massive online open courses today. You can learn things in your spare time or even learn by implementing things in your current project.
2. Read Tech News :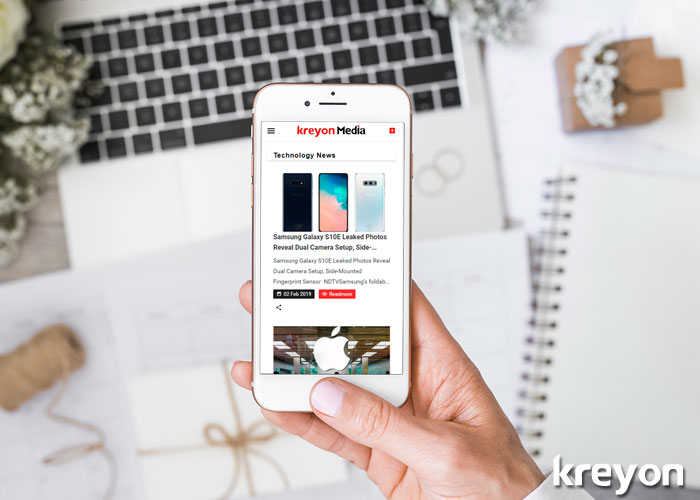 It sounds very trivial, but reading technology blogs and news can keep you up to date with the latest happenings in the world. You will understand what trends and skills are in demand.
IT journals, online magazines and tech blogs often feature new IT tools, platforms, emerging products and ongoing developments that can be very helpful for professionals.
These avenues publish a great deal of things you can learn from, whether it is the latest product features, services or research areas. Most of these blogs and news is available for free. Blogs like Techcrunch, Venturebeat, ReadWrite etc offer good insights for IT professionals
3. Conferences, Seminars and Webinars :
No matter how good your current skills are, you will need to stay in touch with the latest updates in your field. Many companies for e.g. Microsoft, Apple, Google hold conferences, they even have online videos, webinars of the events where they launch new products and services.

It has become very easy to be part of these conferences from anywhere and anytime. It is a great way to learn about the changing digital technologies and how they impact your current work and future.
You will be able to develop a broad perspective of how things work and what key skills will be required for you to succeed. You can also proactively contribute new ideas to your products and services.
4. Use Online Programs to Gain New Skills :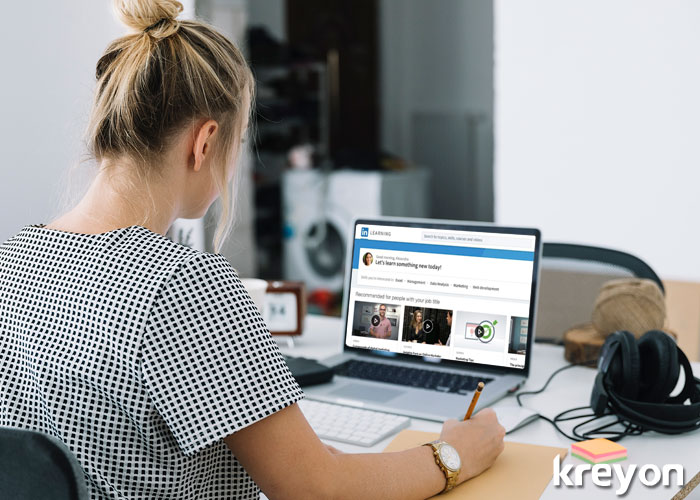 You can register for online courses and upgrade your skills. There are a number of free online courses available today. You can choose the most relevant course in your field and invest some time in developing your digital skills. You can use your learnings in building great products and services.
The products and services you are working on are the best opportunities to advance your careers. Clients do not want outdated technologies. If you build something that is relevant, fresh and appealing, you will be rewarded by great opportunities too.
5. Follow Industry Leaders :
The leading technology companies and industry leaders often broadcast latest developments in their fields. You can follow the company announcements and also track leaders in your field.
The IT professionals who are continuously looking to improve themselves are always on the lookout for new developments in their field. You can also network with experts in your field.
You can get to learn many things from industry leaders. For e.g. the software and resources they use, and how you can implement these in your own business and day to day work. For e.g. Google Design regularly announces new design resources for designers & UI experts. Designers can learn and upgrade their skills by following it.
6. YouTube Videos :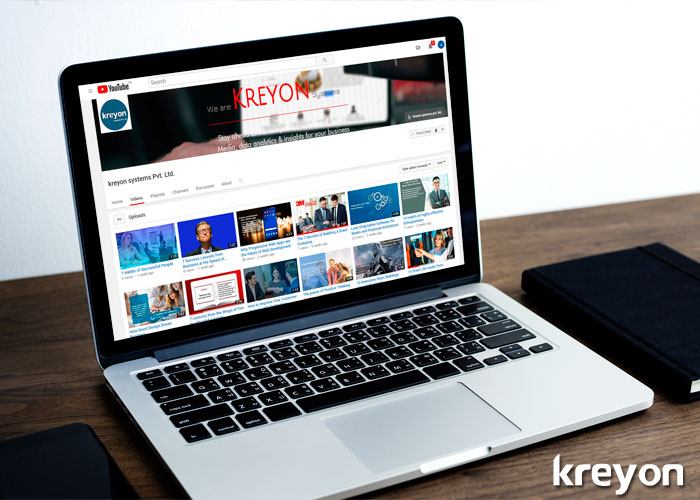 Youtube has emerged as a very powerful learning platform in recent times. It has great resources on just about every topic. The leading IT companies, experts upload tons of content on Youtube with regularity. It is a great way to learn the skills you need.
time or funds.
YouTube is an effective medium to stay upto date with the latest happenings, trends, and technologies in your field. If you are looking to learn a specific topic, you can invariably find it on Youtube.
7. Peer Network :
Your peers and team mates can be great source of learning for you. When things are changing so fast, no single person has all the knowledge. It is better to develop a network of colleagues who can share their learnings with each other. A system like this helps everyone learn faster and better.
The technology teams that impact the world with great products and services are always hungry for learning. It is the only way you build great stuff in IT companies.
8. Use Google Alerts & Twitter :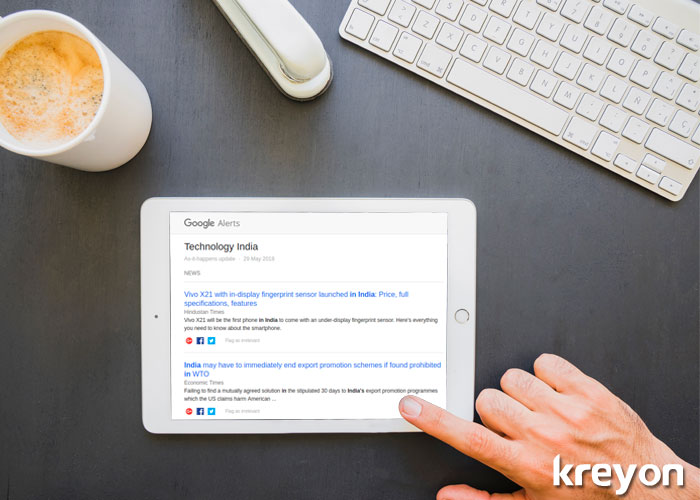 You can use Google Alerts for keeping track of your key focus areas. For e.g. if you want to learn about software as a service platforms, you can simply sign-up on Google Alerts, specify your area of interest to receive news & updates about it. All the content on your area of interest will be delivered to your inbox by Google.
Twitter is an excellent platform to learn about news, topics and areas of your interest. You can follow the topics, companies and experts of your interest for e.g. Android, Design Thinking, Visual studio etc.
9. Do Your Own Research :
Do you wish to improve? If yes, then learn about things you're doing deeply. Surface knowledge in anything will never get you far. For any significant success, you have to be an expert in your field.
Say you are working on building a software product, you must know the latest trends, reporting tools and advancements in your area. When you build a product, it must be benchmarked against the best.
Always learn about things you are doing and build your expertise. The test of the products and services you build lies in its adoption. When you build something that is appealing for others, solves their problems and impresses them, it will definitely make you a successful professional too.
10. Benchmark with the Best :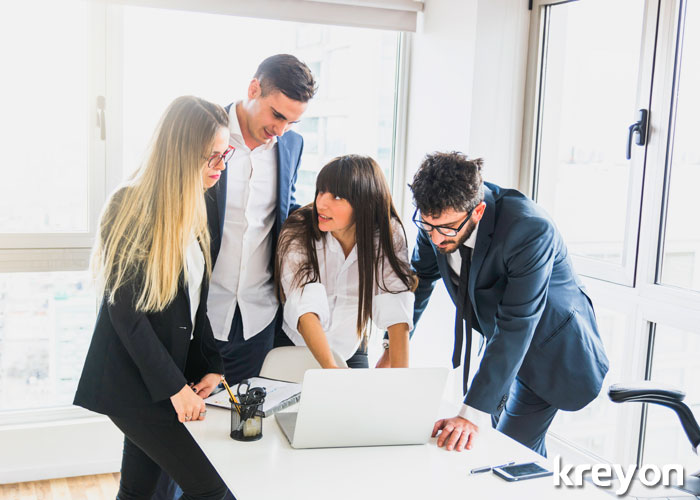 The life of an IT professional involves lot of creativity, innovation and constantly striving for improvements. Technology is used for improving various aspects of business and day to day lives. The only way you can be successful if you build things that make it easier for people to get things done.
So, as an IT professional, you need to benchmark your work against the best. Check out the latest developments in your field, understand the best products in your domain and then think of ways you can do better.

It is this constant push towards the best will make you a top notch professional. Your best work defines who you are and what you aspire to achieve.
Conclusion
There is no better time for an IT professional than now. If you love technology, want to build great products and services, and are prepared to grind it out, you can be an ace professional.
Being proactive about new technologies, keeping an attitude of life long learning and constantly embracing things that can improve the products and services you're building makes a top IT professional.
Kreyon Systems is a software company in Jabalpur, serving clients globally. If you are looking for a software developer job or other jobs in Jabalpur, please get in touch with us here.