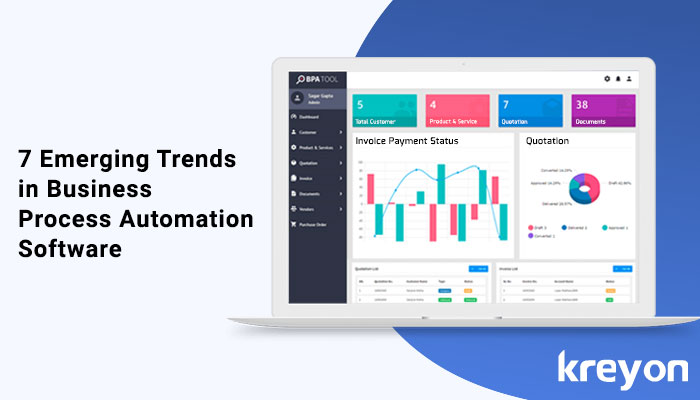 Business process automation is advancing with digital technologies. Many traditional industries and businesses are now adopting digitization and business process automation for their day to day operations. Companies are looking to focus on their core business operations and automating things wherever they can for efficiency and scale. The market for business process automation is growing quite rapidly.
As per Statista, the global market for business process automation is expected to reach 8.2 billion US dollars globally in 2018. In the previous year, 2017, the market for business process automation was 6.6 billion US dollars. The figures for 2019, 2020 and 2021 are 9.7 billion, 11.2 billion, & 12.7 billion US dollars respectively. These include external services, software and internal operational spend for business process automation.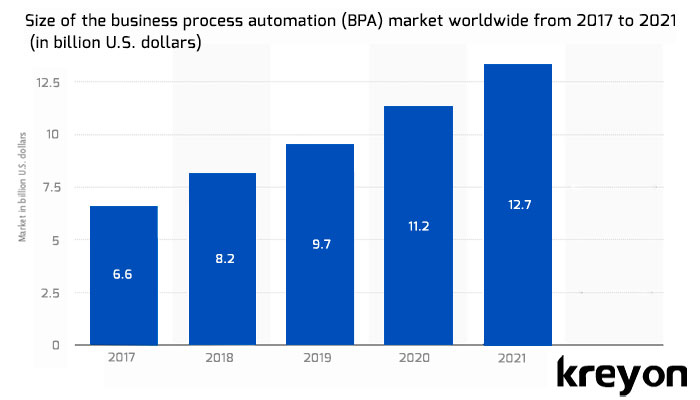 Here we explore some of the latest emerging trends in business process automation software:
1. Customer Service Chatbots :
Business process automation software prioritizes customers service using chatbots. A lot of leading companies around the world are now using chatbots for customer support and enquiries. These chatbots are programmed with AI capabilities and serve customers very well with a lot of basic information and queries.
These systems are also improving the time to respond to customers. The customer service metrics are also closely monitored by the BPA software and escalated to human managers, top management as per the needs.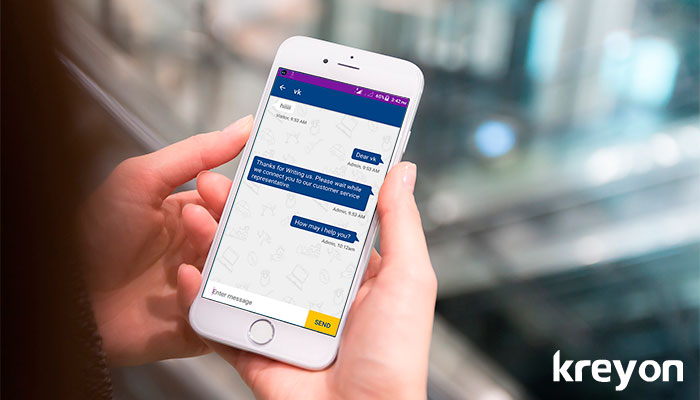 2. AI for business recommendations :
Dealing with data from multiple sources can be hard. It is also very difficult to make decisions, if you'ré not equipped with the realtime data. Business process automation systems are geared to provide an integrated data repository with all the realtime data collected and analyzed for key business objectives.
The data patterns are automatically discovered by machine learning and AI systems. These systems are able to make good recommendations for the management to optimize their operations. For e.g. these systems are able to predict requirements for procurement, resource utilisation, project outcomes, product/service recommendations for ecommerce portals etc.
When difficult decisions need to be taken that need complex analysis, these systems are highly recommended. The advanced business process automation is geared to provide key insights to the various teams that can lead to improved performance and learnings.
3. Automated Workflows :
There has been proven evidence that suggests company performance improvement using business process automation. The automated workflows and business processes can lead to improved efficiency, timely actions and better results. For e.g. sales persons using automated tools for managing their sales proposals are able to organize work better, they are also able to manage their leads and proposals effectively using BPA tools.
The business process automation software also has workflow configurations to notify the key personnel like the management, clients and teams for taking the actions required. The invoicing payment reminders, quotation follow-ups and pending approvals can be automated using BPA tool.
4. Voice driven Systems & virtual assistants :
These systems are used by reporters and media workers to capture news. The voice recognition systems are used for creating news articles and information to the back-room. Similar systems are also used for enterprise software. For e.g. salespersons can now use voice commands for creating and sending quotations to clients, while they are on the field. The enterprise software uses a voice driven mechanism for performing specified list of actions.
5. Employee engagement and Gamification :
Managing a modern workplace can be a challenging task. A study by Gallup organisation points out that nearly 70% of the workers are disengaged. Business process automation tools can be very helpful with employee engagement.
The business process automation is introducing advanced workflows, gamification for competitive analysis, collaboration and rewards for employees. For e.g. the average time to complete certain tasks is provided to the managers to benchmark the performance of their teams.
The teams are constantly being awarded points for getting things done, while their managers are apprised of their performance realtime. It introduces quick and timely feedback so that corrective measures can be taken and results in high productivity. The onboarding, performance management of employees and working with remote teams are also well organized by using business process automation software.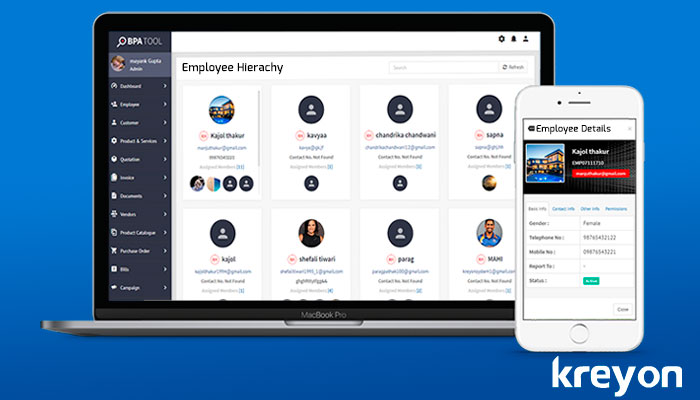 6. IoT enabled business processes : 
The IoT based systems are used by organisations for managing procurement, supply chain, predictive maintenance, etc. These systems are developed using IoT based sensor devices, wifi internet and centralized software systems. The centralized systems collect data from various devices, track utilisation of resources and their health proactively.
These IoT based systems are being used for lead generation bridging the digital and the physical space. The customer is connected to the internet today, when they are availing products and services from a company, the data gets collected by the company. This data can be used by companies to provide contextual marketing messages to the customers based on location, preference etc.
7. Design centric solutions :
There is great value in simplicity. Organisations realize it and are employing design centric solutions for creating better products and services for their customers. They are using design to create better solutions for customers, internal processes and workflows for seamless working. The smooth flow of information across teams, collaboration with customers & vendors leads to improved efficiency.
The BPA solutions are created keeping in mind the users' context. For e.g. the dashboards and its information is configured according to the most important information. The dashboards are not static, but dynamic. The information presented to the dashboard is reorganized in terms of priority and importance of work for the day.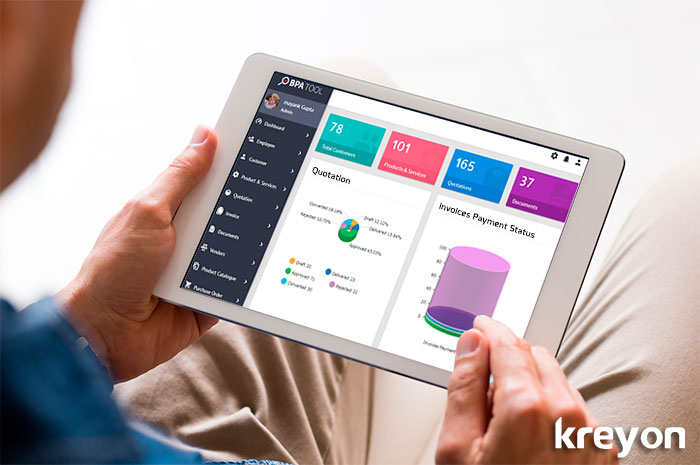 Conclusion: 
The IoT based sensor technologies, chatbots, virtual assistants and AI driven business process automation software are now playing a pivotal role in transforming enterprises. The market for business process automation remains quite big and ever growing. There is a great demand for value added technology to drive organisations with efficiency, ease and scale.
The advanced BPA softwares are doing that by managing operations, streamlining processes and helping organisations grow to greater heights. More and more organisations are looking to tap into the power of digital technologies for running their operations.
Kreyon Systems provides business process automation services to clients around the world. Our focus is delivering scalable, secured and comprehensive software solutions for BPA.  If you have any questions or need assistance for BPA, please get in touch.