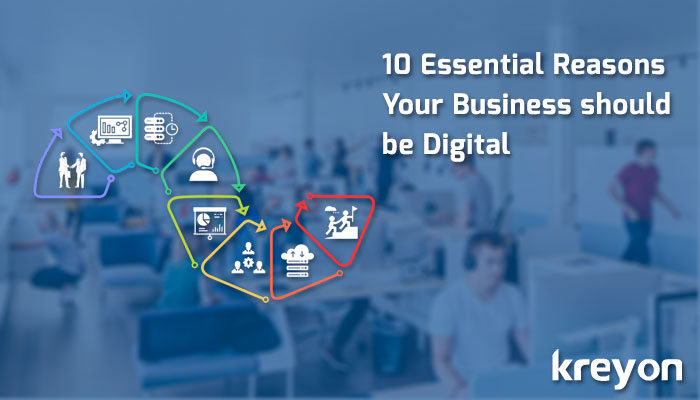 Whether you want to build a personal brand or a flourishing business, chances are that digital will play a key role in shaping it. The digital wave has changed the way people connect, communicate and work. A digital business combines the digital and the physical worlds to enable new business models.
As per Gartner, 21% of CEOs are now taking a digital first approach to business change. This means creating a digital version of a business process with a mobile or application software. Further, 56% CEOs said that their digital improvements have already improved profits. Here we explore how companies are using digital strategies; tools and technologies for improving business performance:
1. Building Partnerships in an Interconnected World :
Perhaps, internet is the most influential medium in the world today. Your business can tap into the power of internet using digital technologies. A corporate website is the starting point for a business to gain visibility. But, the best businesses are adapting fast and running their key operations on the internet.
With internet you get instant connectivity with your teams, customers and partners. It is a great way to attract, build and leverage partnerships with other companies for your business.  More visibility is more business.
2. Re-evaluating business in Digital context :
How businesses can serve their customers better in the digital age often needs constant evaluation. The products and services in the digital context may need compelling user experience, swift setup and continual enhancements.
The way products and services are marketed to the customers is also becoming more personalised. Simply put, the businesses need to analyse where they stand in the digital world. Businesses that are ignoring digital trends and innovations are getting left behind.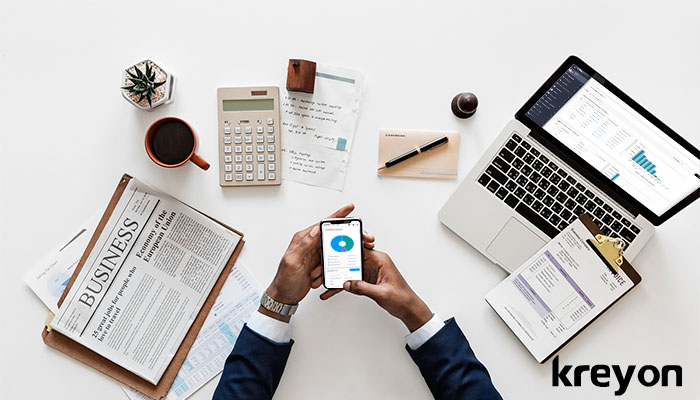 3. Real time Data driven decisions :
The best businesses are driven by data. The realtime data can be the difference between proactive and reactive organisations. When the decisions are driven by data, there is transparency and confidence in the organisation.
A Mckinsey study revealed, data-driven organizations are 23 times more likely to acquire customers, six times as likely to retain customers, and 19 times as likely to be profitable as a result.
A data driven culture helps companies take timely actions, create standardised processes, assist employees and management in decision making. Data driven culture can help companies uncover challenges, discover new opportunities and take decisions that improve revenue and growth.
4. Customer Acquisition, Service & Retention :
The way brands acquire customers is changing fast with digital technologies, mobile devices and all pervasive internet connectivity. Even the traditional businesses are looking at new avenues for attracting customers by content creation and personalised campaigns etc.
The service levels can be improved using digital tools and technologies resulting in higher customer satisfaction and retention.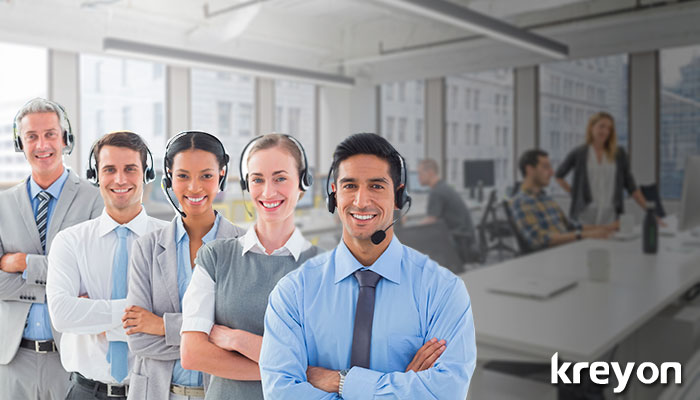 5. Organise and Automate :
The digital technologies are one of the best ways to organise the oft repeated tasks for a business. The regular tasks can be automated using workflow software and business process automation solutions.
Activities like invoicing, proposals, quotations, document management, asset management, procurement etc can be automated using business process software solutions. It makes the business more efficient, leaving time for core activities and automating the routine tasks.
6. Agile business :
How quickly your business can respond to changes, challenges and adapt determines its longevity in many ways. The speed of business has increased a lot in the age of information and technology. The businesses are under immense pressure to deliver the results quickly. Even the large companies cannot afford to be slow, else they risk losing business opportunities.
Digital technologies make business operations agile, efficient and effective. For e.g. many retail businesses are now organising their warehouses using RFID solutions. It reduces the time for organising inventory, delivering orders and managing logistics.
7. Attract, engage and retain Workforce :
The disenchantment of employees at workplace is very common. A recent study from Gallup organisations shows that 70% of the employees are actively disengaged. Other global studies have shown that over 50% of the employees do not like their work. It's a concern.
Digital technologies can be used in a meaningful way to create an environment where employees can contribute, stay engaged and do productive work. Companies that use online branding & communicate their message with clarity are often able to attract, engage and retain their core teams.
8. Offers great Scalability and growth Opportunities :
Technology can help your business reach more customers in less time. It can offer avenues to reach new customers, tap into global business opportunities and improve capacity to scale operations. The digital business gives an opportunity to expand locations, connect with customers remotely and even provide complete assistance to them using online tools.
An online business can run without any restrictions of time and place. A strong digital presence boosts both online and offline business opportunities for brands.
9. Leverage cloud technology for products & services :
Many businesses are able to remodel their product and services owing to cloud technology. The digital platforms can be used for offering business services on demand. The cloud technology ensures that companies don't need to invest a lot in terms of IT infrastructure, but only pay for what they use.
The digital platforms offer instant access to products and services anytime anywhere and on any device. For e.g. almost all hotel accommodation is booked online through the digital platforms, Apple music, Netflix, cars and other products are offered on rental mode owing to online subscription models adopted by companies.
10. Transform culture, leadership and organisation :
The businesses that execute with speed, adapt to ongoing disruptions and build a culture of progressive developments are well equipped in the digital world. The consumers are looking for instant access, superior experience and great reliability.
Digital businesses are often able to build an entirely new strategy to compete in mutable situations. These businesses are able to use new technologies and changing consumer trends for driving new business models.
A trustworthy online brand is a great investment for businesses operating in the internet driven world. An integrated physical and digital experience is driving new business models today. Digital is about unlocking growth, tapping new opportunities, continuous evolution and transformation to deliver great value for the customers.