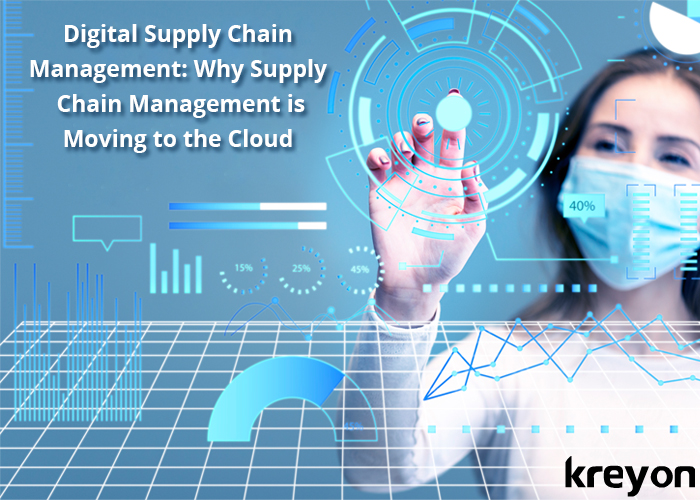 The demand for digital supply chain management has been rising ever since digital technologies came to the fore. In an unprecedented crisis and disruption forced by COVID-19, companies with digital supply chain management are able to operate & navigate challenges with utmost efficiency. As per IDC Manufacturing insights, by 2022, firms will dedicate 35% of their logistics business process outsourcing services budget to process automation, focusing on order, inventory and shipment tracking.
Effective supply chain management for an organisation ultimately leads to maximum productivity with minimal efforts. Here's a look at how companies with digital supply chain management deal with disruptions effectively.
1. Order Processing Time:

The efficiency with which an organisation can deliver its products and services to a customer is defined by its supply chain management. Market has become competitive, it needs faster, more effective and highly interactive services for order processing. The cloud based supply chain helps an organisation track the orders and processing time to meet the demands.
The overall time taken to deliver on the products & services is tracked and improved by using an integrated system. For e.g. all orders related to a customer can be tracked to make the process as efficient as possible using last mile delivery systems. Supply chain automation makes order processing optimised and interactive, customers can also query status of their orders seamlessly.
2. Improved Delivery of Products & Services: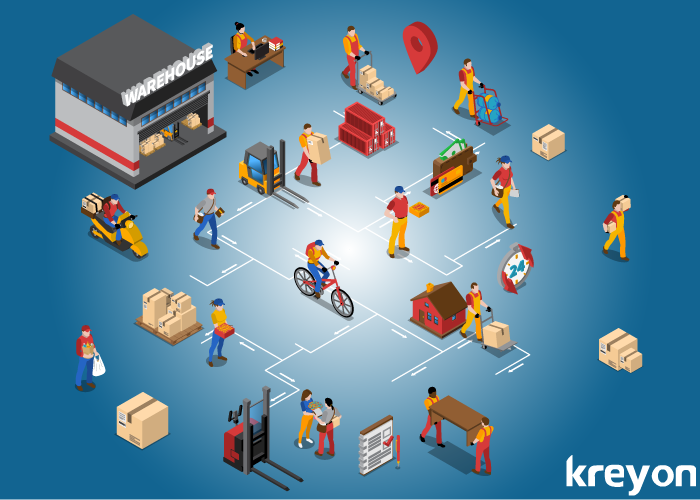 By introducing supply chain management, organisations can build digital delivery models for their products and services. The delivery for the shipped goods & services can be integrated into an online system.
Many organisations are adopting online shipment models for delivering their goods to the customers. These companies like traditional retail stores, grocery and brick and mortar stores are using home delivery for their goods. Others are adopting online service delivery for their customers. For e.g. many training companies are offering paid courses online.
All the components of a supply chain can be mapped to online processes for improving product & service delivery. A digital supply chain leads to integration of processes from sourcing of goods to the manufacturing & distribution of products & services.
3. Dependability & Quality:
Every company needs to be able to build reliable products and services for it to succeed. With supply chain automation, all information related to the production and distribution is accessible. The information is available for the teams, which leads to co-ordinated efforts across locations and departments leading to better quality.
The service and product quality metrics are also defined for the team. When a product or service is shipped for the customers, it should meet the quality guidelines. All product escalations, defects and any discrepancies are visible to the management. It helps them effectively mitigate risks to improve the quality of their offerings.
4. Spend Data Analysis: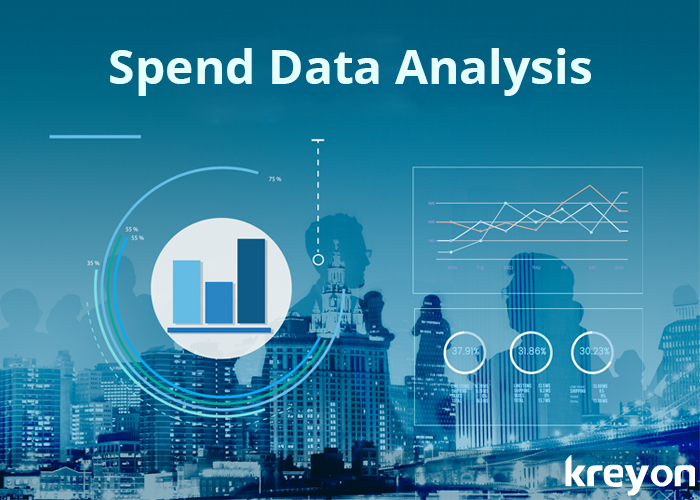 An online integrated supply chain tracks all expenses that an organisation incurs for producing its goods. The spending analysis is done to minimise wastage, structure better deals with vendors, reduce product returns & achieve greater throughput at minimum costs across the organisation.
The spend data analysis takes into account all the elements that go into the company's operations. The cost of goods sold to the customers, distribution and indirect spending for products and services is done with AI based algorithms. The data patterns are used for optimising spending to procure at lower rates, negotiate better vendor agreements and improve overall utilisation of resources.
5. Lean Inventory & Opex:
Inventory and operational expenses can have a substantial impact on the bottom line of an organisation. While keeping a lean inventory is always desirable, it shouldn't lead to any shortages for the fulfillment of customer orders.
Supply chain helps the organisation to take an approach that takes the best approach aimed at maximum profitability. For e.g. the procurements are done at low rates and after demand forecasting. The work in progress items are kept at a minimal level to serve demands of the customers.
The real-time mapping of customer orders to the ongoing projects and manufacturing can be done with effective supply chain management. The inventory levels and stock is done as per items. For e.g. computer equipment that will be outdated after 12 months are stocked to minimum levels. The automation and intelligence can be embedded into basic functions of procurement, inventory & operations management with supply chain management software.
6. Supply Chain Visualisation:
A 2017 survey conducted by Geodis of 623 supply chain professionals in 17 countries revealed that 6% firms have "full visibility" to their entire supply chain. The supply chain visualisation gives a glimpse into the operations of an organisation. These could include consumption history, operational expenses, capital and infrastructure expenses, planned and unplanned downtime etc. A supply chain system integrates all the components of an organisation that are used to serve its customers.
Supply chain visibility helps companies to take actions based on dynamically changing scenarios. For e.g. an emergency situation that needs immediate redressal needs real time information. In a force majeure scenario, the organisations equipped with a digital supply chain can gain immediate ground reality of their situation. They can prioritise, communicate and reorganise as the market dictates.
7. Improve Capacity & Capability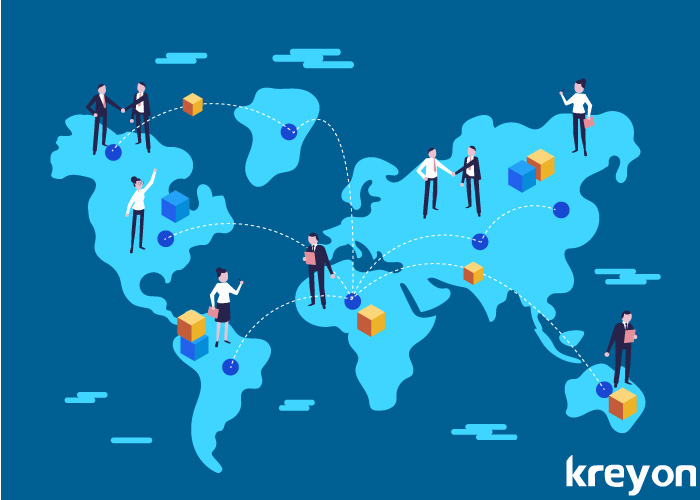 Today businesses are looking at ways to remodel their business and leverage digital technologies. The supply chain automation channelises their sales and operational aspects. The automation leads to demand and supply gaps being addressed at early stages, identification of pain areas, capability planning and delivery etc.
With supply chain software, it is possible for businesses to build a digital delivery model for their business. The new models for businesses can be used to target new customer segments, serve more locations and build better capacity for organisations. The organisations equipped with strong supply chain systems tend to scale efficiently across locations.
8. Accounting Integration: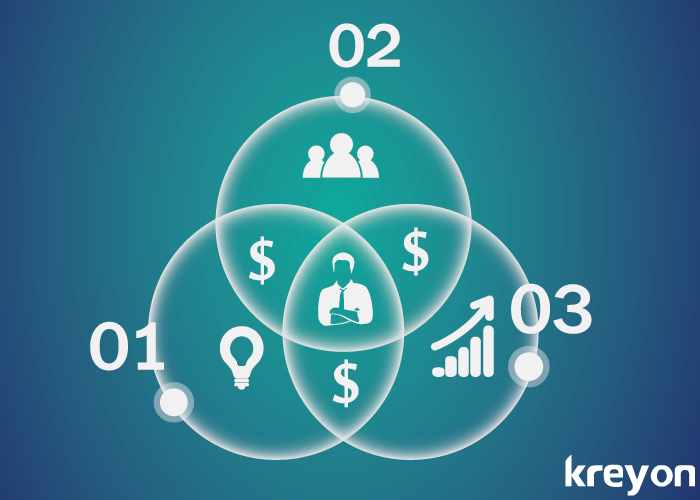 The accounting aspects of a business have a substantial effect on gauging its health. The billing, invoicing, orders management and accounting services can be integrated with supply chain software. The accounting integration is a must have feature for analysis of supply chain systems.
The accounting system helps analyse the stock pricing, invoice payments, transportation payments and overall costs for product or service delivery. The returns management and credit notes for customers are indispensable components of a SCM system as well. With complete insights into the financial performance, the SCM can furnish actionable insights
for improved business outcomes. For e.g. suggesting a vendor for procurement of materials based on quality, efficiency and overall responsiveness.
Kreyon Systems is architecting Supply Chain Management Solutions for organisations to operate with maximum productivity, customer responsiveness and minimise disruptions. If you need any assistance for implementing digital supply chain management in your company or have any queries, please write to us.