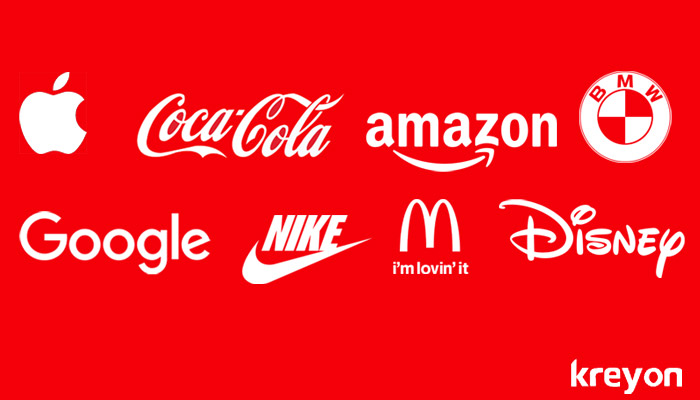 What makes a brand iconic? While there is no secret bullet point that can answer this question. There are patterns depicted by top companies, which make people fall in love with their brands. One of the hallmarks of these iconic brands is that they use fascinating designs to capture the attention of their users. The top brands of the world, Apple, Coca-Cola, Nike, McDonald's, etc. use stunning visuals and designs to please their customers. Design innovation plays a crucial role in building an iconic brand. Here is a look at how companies use design innovation to build iconic brands.
1. Creative Branding :
Iconic brands communicate with designs that are creative and capture attention of their users. Whether it is their logo, press releases, websites or any customer touch point, they come up with outstanding designs. They find ways to uniquely identify themselves & create a bonding with their customers.
2. True Differentiator :
Design is the interface between the user & your brand. Design is a sure fire way of increasing your brand visibility and create differentiation. Leading global brands like Rolex, BMW, Louis Vuitton & Apple design to differentiate themselves. This differentiation is seen as a symbol of pride and exclusiveness by their customers.
3. Consistency in communication :
The consumer today has more devices than ever before. They may use laptops, desktops in office, tablets/mobile devices on the go, and TV at home. People use different channels, devices and locations. Brands must communicate addressing all customer touch points. Top brands address these issues with highest priority. Gaps frustrate the user, whereas consistency pleases them.
4. Delightful Consumer experience :
The consumer today expects things to work at the tap of a button or a click. They expect things to be fast, pleasant & pleasant. Great designs ensure that consumers are able to complete interactions without any hassles. Companies are obsessively focused on offering the best consumer experience to grow their business. It is reported that Amazon loses out approximately 1% of its sales, for every 100 milliseconds of latency delay. Delightful customer experience begins with designs that are fluid, minimal & intuitive.
5. Mesmerise the Users :
Top brands find a way to inspire awe & mesmerise their users with top notch designs. They do it with their billboards, digital content, advertisements & all interactions. These brands use powerful colours to communicate with consumers. They use psychology to create an impression on the minds of the users. For e.g. the e-commerce portals use green button on check out of items, green colour is meant to emulate traffic light & act as a trigger for the customer.
6. Leverage Digital World :
As per Bloomberg, digital advertising is on track to overtake TV advertising by 2017. Digital has never been more important than now. The leading brands across the world are trying to win the internet users with revamped websites, appealing images, quality Infographics, short videos, & other content. Design innovation is a way to create a niche following. Content with attractive images, visualisation is more popular in winning user attention. Iconic brands create engaging campaigns with best in class designs to connect with people. The numbers of shares on social media channels also increase when the content is visually appealing.
7. Reinvent & Innovate :
Great brands use design thinking to innovate & solve problems. They constantly reinvent things with simpler designs & explore new ways to make things easy. Design is used as a tool to improvise the usability of the products and services. With design innovation, the organisations are gearing to provide solutions to multi-screen behavior. The products are being revamped to cater to smart-phones, tablets and other devices with seamless consistency. A top web development company will be able to create great business solutions using quality UX designs.
Iconic brands communicate with purpose & use design innovation to stand out. Great designs put companies on a higher pedestal. Helping them to rise over competitors, communicate with simplicity & build truly lovable brands.
Kreyon Systems uses design thinking software development for crafting beautiful solutions that work. If you need any assistance with design, branding and offshore software development, please reach out to us.