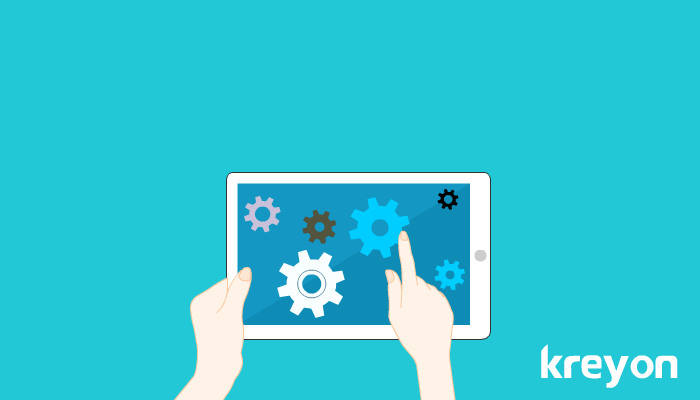 IDC report says that "By 2020, More than 30 percent of the IT Vendors Will Not Exist as We Know Them Today." The legacy software is dying fast. Almost one third of software companies that exist today will vanish in the next 5 years or so. Building a sustainable and standout software company is a challenging job. The frenetic pace at which technology is changing makes it harder for software companies to provide lasting value to their customers.
The Consumerization of IT products & services have changed the equation.  Outcome based models are changing everything. Clients are charged for tangible milestones. The vendor stakes are high. SaaS & Cloud based deployments for software solutions have redefined the way technology companies operate. Here is a look at the seven habits of highly successful software companies:
1. They build it for the User :
They build products & services that users love. Whether it is making a purchase on Amazon or searching information on Google, the top software companies know how to win users. They create compelling user experience, which takes them from one step to the next. The flow is what helps users to complete tasks without having to think on what to do next. Average softwares leave users clueless, but top ones help them to get things done. Great UI & UX designs can make a big difference to the adoption of software solutions.
2. They anticipate the Next Move :
The average life of companies is diminishing fast. S&P 500, which is a list of the 500 most valuable companies, traded on the U.S. stock market. In 1958, the average age of S&P company was 61 years, today it is 18 years. Google, Amazon & Netflix are now in the S&P Club, whereas Kodak, NY Times, Palm & Compaq are forced off the list. Technology is changing things.
Clinging to past or present success can be fatal to the future of a company. Great software companies are not only able to predict the future, but also correlate it to their present. They are able to create a roadmap to reach the future from where they are presently
3. They're Super ambitious :
When Microsoft started they had an ambition, which was to have a computer on every desk. These were times when most people hadn't even heard of a computer. When Google started, they wanted to organise world's information. Great software companies are super ambitious and build things that create massive impact.
4. They're Human, they tell stories that people can relate to :
A successful software company is able to relate to people. These companies are able to communicate their story and build a persona around it. Whether it was Microsoft, Apple or Facebook, these companies were able to connect the masses with their vision, and story. The successful software companies weave their message in a compelling way & create an identity for themselves. Not only the stakeholders & people, but even teams working for these software companies are motivated by these stories.
5. They Innovate & Solve problems :
Great software companies are built around innovative solutions. These companies are able to provide better ways of solving problems for their customers. The pace of innovation, frequent iterations and convergence towards the best products & solutions helps their customers. For e.g. Salesforce changed the way softwares were delivered to the end customer. They marked the beginning of a new era with Software as a service model. Clients no longer needed to pay huge license fee costs. They also found a solution to problematic upgrades & infrastructure costs with Cloud based sofware solutions.
6. Consistent Value :
The Software as a service has changed the computing industry. The way enterprise software products are delivered to the customer has changed. Almost all companies in the digital age will be software companies, powered by algorithms, business intelligence & automation. Software is critical to how companies operate & perform today. Companies that offer consistent value are always on the move looking for the next curve to serve better. What works today may not work tomorrow. Legacy systems that are failing to live up the customer expectations and are being replaced with solutions that work.
7. Customer Success :
The most important task of a software company is to ensure success of their customers. The successful ones find out ways to deliver compelling return on investment for their clients. Top software companies are able to accurately align themselves with key metrics required for their customer's success. They master the art of helping businesses to achieve their goals with the use of technology.
Apple transformed itself from a struggling company to the most valued company on the planet. A successful company is able to articulate its vision through its products & services. The quality of its offerings is the most compelling way to connect people with the brand & its story. A successful software company is able to adopt the right dynamism to cope up with the continual developments in technology, offer exceptional products and services to its clients. The most successful software companies today are those empowering their customers to achieve greater heights and excel in this world, where excellence is the minimum expectation.