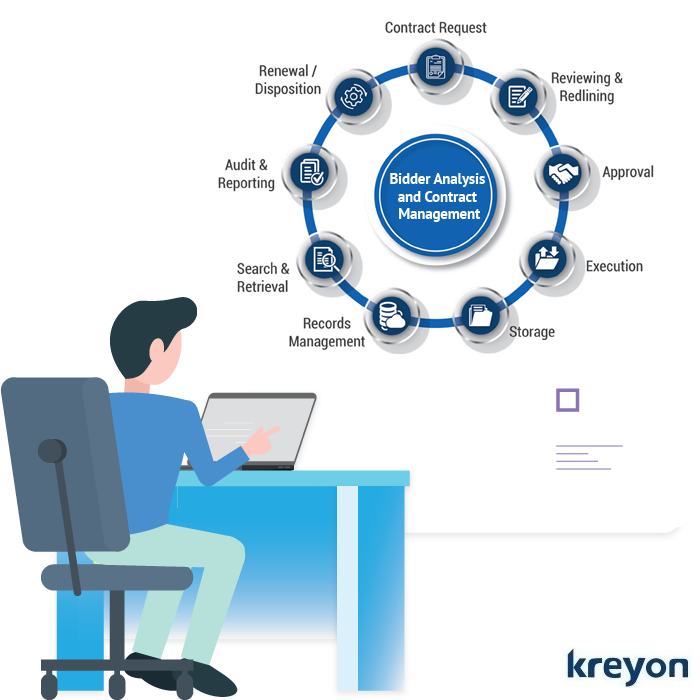 Tender management software features typically includes a range of functions to help organizations streamline the process of creating, managing, and responding to requests for proposals (RFPs) and bids. With Tender Management software, connecting with suppliers and vendors has never been easier.
What is Tender Management Software?
Tender management software allows companies to manage business processes such as tenders, bids and invoices, as well as create and manage tenders. The goal of this software is to make it easier for companies to find and engage suppliers, reducing the risk of errors in procurement activities and help to keep track of costs and company inventory. Suppliers may use this software to create and manage their own tenders and submit bids via an online portal. With this software, companies can save time and money by reducing the risk of errors.
Why Use Tender Management Software?
A tender management system can help you find better suppliers, create a competitive process and reduce cost. This software can help you find suppliers with experience relevant to your industry, find better suppliers, and manage the procurement process more efficiently. The software can help you find better suppliers, and create a competitive process more easily.
You can also reduce costs and improve service by managing the process more efficiently. Suppliers can use a software like this to create and manage tenders and submit bids via an online portal. This allows suppliers to save time and money by reducing the risk of errors. Here's a look at the key tender management software features:
Document management & Collaboration tools
Tender management software allows organizations to manage all documents related to a tender in one central location, including RFPs (request for proposal), bid documents, and contracts. The lifecycle of tender document or RFP can be managed in entirety using a tender management software.
Many tender management software solutions include collaboration tools, such as messaging and task assignment features, to help teams work together more efficiently. This also includes provision to submit RFP document for permissions and approvals by authorities including notesheets.
Tender Workflows: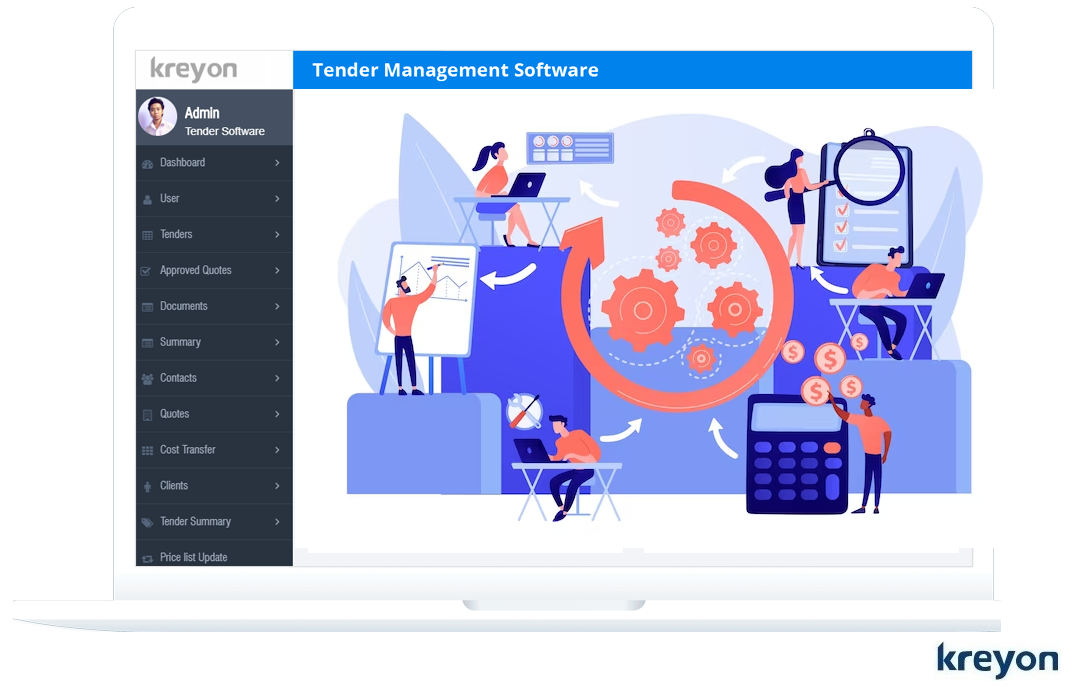 Tender management helps you streamline the entire tender process, from creating and issuing RFPs to managing vendor responses and awarding contracts. This can save you time and effort, while also improving the efficiency of your tendering process. Automated workflows help organizations streamline the tender management process by automating repetitive tasks and routing documents and information to the appropriate team members.
The automated workflows help the tender RFP team to use existing templates for creating new tender documents. The tender documents can be improvised, edited and new clauses can be added as per the needs. The automation of tender document creation process can reduce time, save errors and omissions considerably.
Most government and public organizations are required to comply with specific regulations or standards when dealing with tenders invitation process. Tender management software can help ensure that all these requirements are fulfilled and your tendering process is compliant.
Bidding System
When you need to choose suppliers, you will want to create a bidding process. You can create different bids based on different qualifications and set parameters like the deadline and the number of participants. You will want to invite suppliers to request an invitation, and whoever receives the invitation can accept it and continue the bid process or reject the invitation. After the bid process, you will want to create invoices and issue payments.
The bidding system can be comprehensively developed using automation. The invitation process can flexible and dynamic according to the needs of the organisation. For e.g. the weightage of terms and conditions, factors for calculating the top bidders and awarding the contracts can be manged using the bidding system. A mission critical project could assign more weightage to prior experience, team capabilies and less weightage to the overall cost.
The bidding system is capable of :
Create, edit and archive tender history with all revision data.
Ability to manage the entire bidding process transparently.
Invite tenders, accept bids and notify information to participating bidders.
Access control allowing for confidential tender data to limited procurement persons for a given time period only.
Clarifying pre-bid and post bid queries of qualifying companies in the bidding process.
Tender Analytics: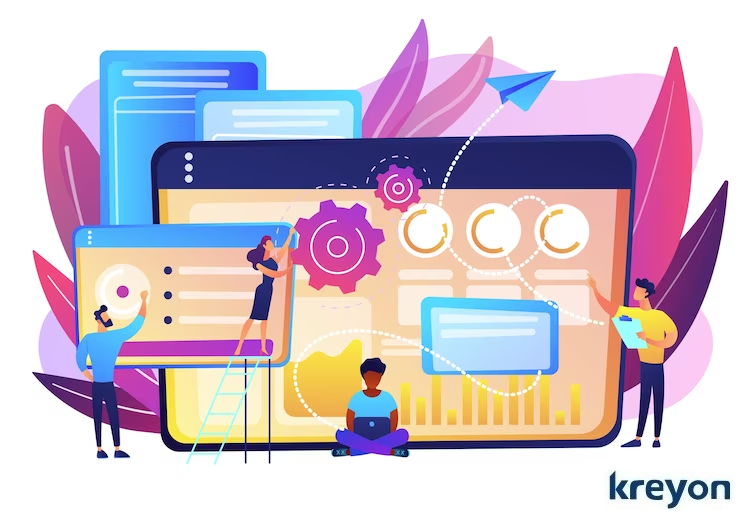 Tender management software often includes reporting and analytics tools that allow organizations to track key metrics, such as bid win rates and response times. The total cost of all awarded tenders, progress reports of RFP documents, cancelled tenders and work in progress could be consolidated using Tender management software.
The organisation can track the progress of bidders after awarding the contracts, bank guarantees, letters of credit and managing vendor relationships, such as maintaining a database of vendors and tracking their performance.
Integrations & Customization:
Some tender management software solutions allow organizations to customize the software to meet their specific needs, such as by adding custom fields or workflows. The tenders can be custom designed according to the needs of the organization.
The tender management system is also capable of integrating with other IT systems: It may integrate with other systems, such as customer relationship management (CRM) or enterprise resource planning (ERP) systems, to streamline the flow of data between systems.
Bid & Data Security: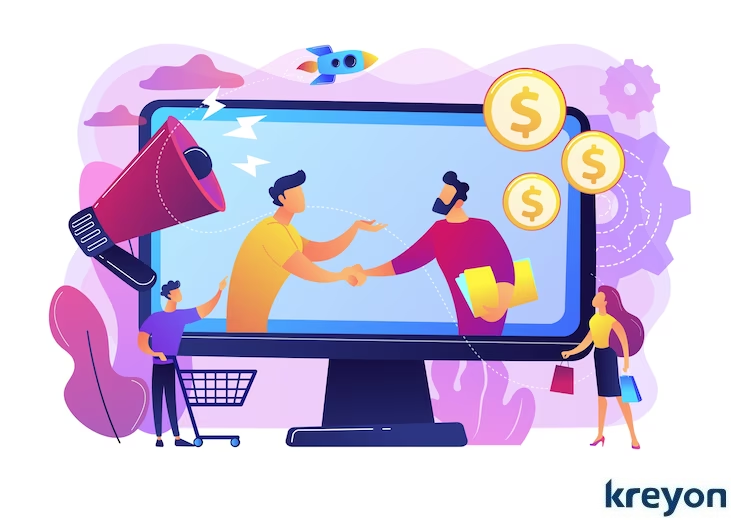 Tender management software typically includes security features, such as access controls and data encryption, to help protect sensitive information. The tender process is highly confidential and requires complete transparency. Even the organisation that is inviting the tender bids should not be allowed to read or change the bidding information in any way.
The tender bids should be opened with full transparency where every bidder can see the evaluation parameters, their scores and costs. The tender data should be archived for audit purposes and any unwanted data breaches and access must be circumvented. The system should be capable of preventing any intrusion or malicious attempts to read confidential information.
Conclusion
These tender management software features have helped companies to save time, find better suppliers and reduce cost. The suppliers benefit from the ability to manage their own tenders, create a record of their activities and create different bids based on different qualifications. Suppliers can use this software to create and manage tenders and submit bids via an online portal.
It allows suppliers to save time and money by reducing the risk of errors. As the competition for government contracts increases, the need for strategic and effective procurement practices has never been greater. The key to successful contracting is having good procurement processes in place. Tender Management Software provides an effective way to manage your procurement needs.
Kreyon Systems is a software product development company with expertise in tender management software built for government organisations & public companies. If you need any help in implementation, please get in touch with us.