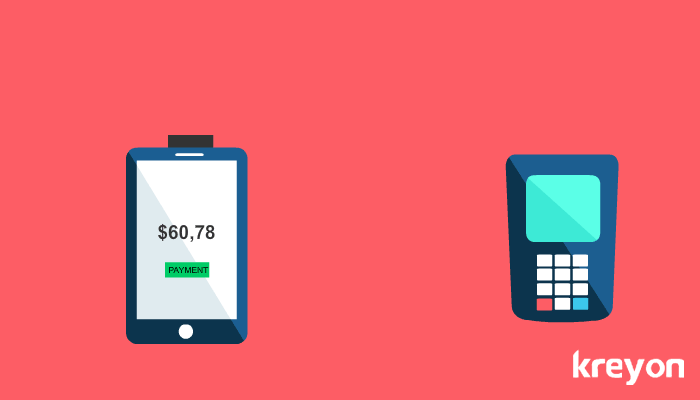 Our lives are spent primarily on Digital platforms these days. We live in a world where our virtual existence is more prominent than our physical world. Technology has changed the way everything operates. Banking Industry is undergoing a transformation too. With a surge of start-ups solving problems for customers & innovative developments, the pressure is on the banks to deliver. The need of the hour is to keep pace with the rapid developments around the digital space & offer true value for the customers. The finance industry is turning on its head with the rising digital platforms & ecosystems. According to a study, Invigorating Banking by Finextra, 80% of banks believe they will have to replace their core banking system in the next 3 to 5 years. Fintech revolution & digitisation are shaping the future of banking.

According to Accenture study, 32% of bank revenue is at risk from new digital business models. Customers today want their banking to be seamless, mobile enabled, consistent across various channels & media. Traditional systems are failing to meet these needs. The rising money transfer technologies, international payment systems & mobile wallets are posing serious threat to the way banks transact. Some of the top international banks are now taking revamping their existing systems to prepare themselves for the digital race ahead. Global giants like Wells Fargo, Citi bank, & Nordea are just a few to name. The future of banking will evolve with Fintech revolution; here is a look at the key drivers for the same:
1. Start-ups are disrupting old models:
Banks can no longer breathe easy with international finance start-ups disrupting the way people transact. A case in point is the evolution of m-pesa, which allows users to transfer money with a mobile message. The whole ecosystem of monetary transactions is now evolving with rising technology start-ups. The way people take loans have changed with lending software solutions, transfering money & receive banking updates is also changing with digital technologies.
2. Meet Consumer Needs:
The consumer today expects a bank to provide them with the best in class technology services. They are used to top notch services from their airlines, telecom, ecommerce portals & retail stores. Consumers want banks to respond swiftly across all touch points. Banks need to upgrade & modernise to keep up with the consumer needs of the digital world.
3. Legacy Systems & Infrastructure Limitations:
Banks which have legacy systems are struggling to keep pace with the modern requirements. The adoption of mobiles, tablets & online payment technologies are hard to interface with existing systems. mBank in Poland is a great example of digitisation. They have done away with their legacy systems & adopted digitisation. They now provide features like 30 seconds quick cash loans, person to person facebook payments & financial products store to their customers.
4. Technology companies are eyeing the financial technology space:
Technology Giants like Apple, Google & Microsoft are all eyeing the Fintech space. Google wallet allows users to send payments using emails or mobile phone numbers. Apple pay is a great technology that helps you pay with your mobile. These companies are grabbing their share of mobile tech payments & building systems that are posing threats to traditional banking.
5. Internet is the center of global business:
With rising ecommerce portals, it is estimated that the total number of digital payments will double every year. According to Juniper research, the total digital payments will be $4.7 Trillion by 2019. With better security measures, numerous payment channels & cashless systems, it is expected that Internet will be the center of global business.
6. Cashless payments & mobile wallets:
The cashless payment systems are easy, secure & convenient for the users. At the same time, there are lot of reward points, discounts offered by online platforms like Paytm and other online wallets. Paying utility bills, shopping online & making retail store payments has never been easier.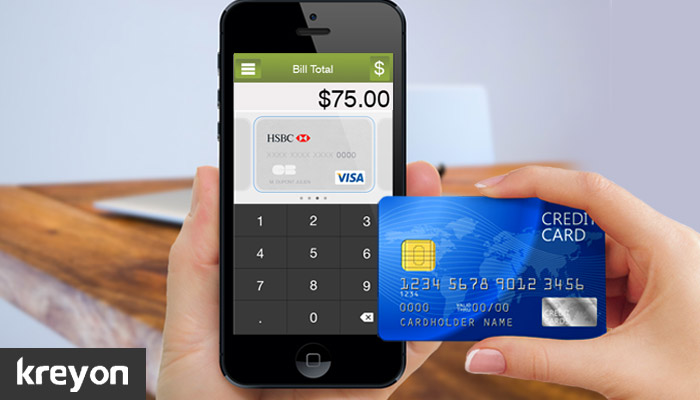 7. Innovations:
Innovations like make a payment with a tweet, FB message & other such services are increasingly becoming popular. Banks now need to transfer money to bank accounts, mobile numbers, emails accounts & messaging platforms with a single tap. Staying in touch with the technological advancements is essential for such innovative services.
8. Leverage data & Algorithms:
Earlier banks were dependent on the data that resided on their servers. They had tremendous amounts of information, but very few actionable pointers. Today, banks analyse information not only from their own systems but from various data sources on internet. For e.g. Lending sites analyse loan requests from users by collecting all information from social media sites & internet. A loan decision is taken after careful analysis of data about the user. Banks need to have digital systems that can analyse data from real time available information & algorithmic assistance in decision making.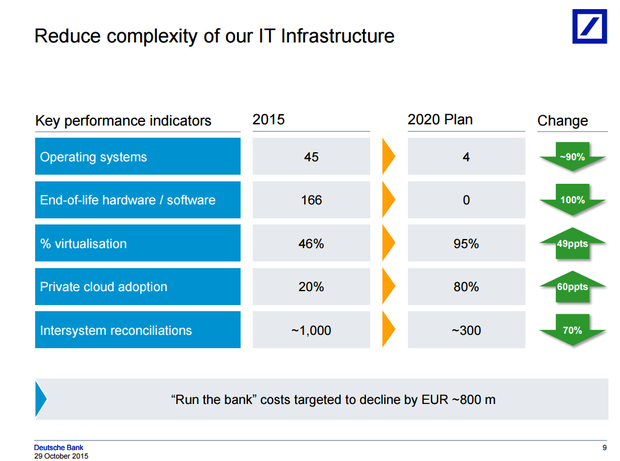 9. Cost Savings
Henry Ritchotte, Deutsche Bank's COO, said in a statement. "Having a more modern and agile technology platform will further improve the bank's ability to launch new products and services and lay the foundation for the next phase of its digital strategy." Deutsche bank is well on course to save costs by 800 Million Euros with digitisation by 2020.
10. Brand Value
According to Matt James, COO of JP Morgan Chase & Co, the biggest U.S. bank, it spends 8% to 9% of its revenue on technology. They are investing in technologies like Bitcoin, Big Data & several other state of the art computing resources. Goldman Sachs, Bank of America & several other leading banks are building a consistent brand experience with the best technology tools. They have created a distinct identity, offering extraordinary customer journey through digital platforms & Technology. Banks can differentiate their key services with easy to use technology.
Google, Amazon, Paypal & Other technology companies are now encroaching the financial space. The start-ups in Fintech space are changing the way the industry operates. Customer choice, ease of use & platforms run by algorithms are now top on priority for banking industry. Technology is the way forward for the banks.