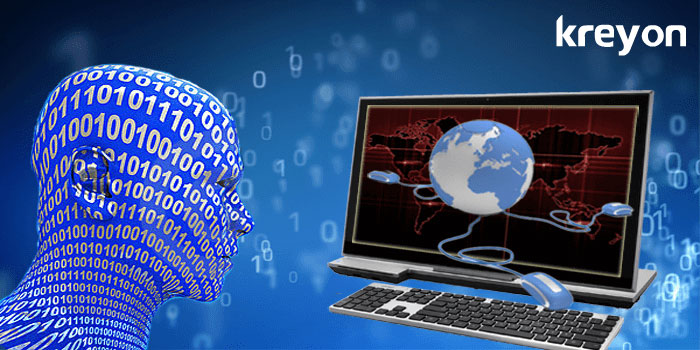 Information today is travelling faster than the speed of light. The organisations today are overwhelmed with the complexity & amount of information. The pace of change is phenomenal. There is pressure to improve growth, manage customers, meet stakeholder expectations, beat competition & produce top results in an ever changing landscape. Most organisations are finding it tough to deal with the change, yet others are moving ahead with greater agility & adopting digitisation to their benefit. The digital disruption is blowing away traditional enterprises.
What it takes to be a success in the digital age? Most companies focus on traditional magic numbers like the balance sheets, profits, share value & finances of a company. Yet there is increasing evidence that these numbers are not enough to measure the impact of a company. The traditional industries are constantly facing disruptions with the advancements in technology. The taxi industry is disrupted by Uber, the telecom industry is seeing an upheaval with VOIP based calling apps like Viber, Whatsapp, banking industry is facing a hard time with online payment services. The companies that are doing well are those who are embracing digitisation. A look at how these companies are taking advantage of digitisation
1.Informed Decision Making
Digitisation helps companies with visualisation of the data. It helps key decision makers take informed decisions with right information. The access to key information anytime anywhere enables faster business decisions.
2.Tools for better customer service
Escalating, tracking customer requests has never been easier. With the advent of internet & help desk support, companies are able service their customers like never before. The consumer satisfaction improves with real-time tools for communication.
3.Predictions & trends analysis
Predictive analytics help organisations to uncover hidden demands with the use of smart algorithms. They help them explore data, present meaningful correlations & trigger actions.
4. Integrated platform
Big corporations are finding it tougher than ever before to simplify operations. Most of these organisations are operating from multiple locations and have employees in various places around the globe. An integrated platform helps to co-ordinate business better & also measure key performance indicators.
5.Mobility
One of the most compelling reasons for digitisation is that employees are able to do things on the fly. Companies have been able to drive better sales campaigns, collaborate & replaced paper based processes with mobility of their enterprise applications. Companies that are mobile are able to move fast & seize the market opportunities ahead of their competition.
6.Value Efficiency
Companies are facing lot of pressure to cut down costs & increase profitability. The era of the digital work is seeing a new trend where companies are focused on core competencies & outsourcing the other tasks. This helps cut down costs & derive long term value.
7.Business processes Automations
With automation repetitive tasks can be automated. The existing business processes are evaluated & optimised to meet the needs of the organisation. The bottlenecks are removed & key areas for performance improvement are addressed leading to business growth. Well automated business processes are very helpful in cutting costs & reducing wastage.
8.Tools for Employee productivity & growth
The time of employees is perhaps the most valuable asset for an organisation. Digitisation empowers employees with tools which helps to reduce their work, improves collaboration on tasks & increases overall productivity.
9.Economy & Scale
Companies are leveraging technology to optimise their business processes, cut down on IT Infrastructure costs by making use of latest technological advancements & eventually scale their operations with the demand of their products & services.
10.Global Branding
Many top organisations are excelling by making use of IT infrastructure to connect their global offices & locations. They are able to analyse the patterns of their business success & replicate the same in different parts of the globe. The interconnected ecosystem & operational efficiencies obtained from IT make these brands truly global.
11.Transparency & transformation
The use of technology helps bring in transparency as the key processes get visibility. The analytics & trends are geared to pick up anomalies in operations. Companies drive value from digitisation with automation of key processes. They use technology as an enabler for achieving business objectives, empower employees & serve their customers.
Technology is changing the way things are designed, manufactured, serviced & consumed around the world. Businesses which are embracing the digitisation are surging ahead & emerging leaders in the competition. Others are struggling to keep themselves relevant. The digital enterprises are setting the benchmarks for others & transforming the lives of people.