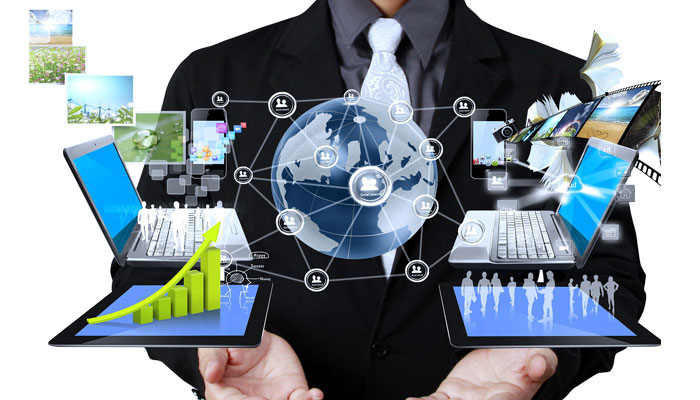 Analysts examine the top trends in the industry every year. The top 10 technology trends dictate how future will shaped. These trends impact companies & the world for years to come.
There are factors that also denote significant impact & high potential disruptions to the business and its owners around the globe. So here are the top 10 technology trends for digital solutions:
Computing Everywhere
We all know that smart phones continue to increase rapidly. Gadgets are considered to be part of the environment these days, may it be in the work space, at home or at public spaces. This will have a great challenge for the IT organizations as they will later lose control to some of the users endpoint devices.
The Internet of Things
It is known that the mixture of data streams and its services by making everything digitized have four models these are; manage, monetize, operate and extend. These basic four models are considered to be the four elements of internet. The internet of things an ecosystem of managing interconnected devices. Several business applications & utilities around the IoT are expected in the coming years.
3D Printing
3D printers are being shipped worldwide and experts believe that this will continue to grow about 98% this year. In the next three years it is said that there will be a price drop for all 3D printers due to its increase in demand on the industry.
Cutting-edge, intensive and invisible analytics
Analytics is considered as the center piece of the data which is generated by the extracted systems. Every organization needs to manage and filter all the huge contents of data coming from the internet of things and social media. The data is crucial in driving decisions, making informed & meaningful correlations to take insightful actions is paramount. Cutting edge analytics solutions will definitely help in this regard.
Systems which are context rich
Analytics which are rich in context can develop a system that alert the surroundings and respond to it appropriately. These new applications are developed with artificial intelligence tools. For e.g. a google search leads to personalized results based on user history.
Smart Machines
Smart machines provide an advanced understanding of deep analytics in our current world. This kind of foundation is combined with advanced systems and algorithms that can allow machines to understand their environment and act accordingly. These machines are embedded with intelligent algorithms & softwares to drive things.
Cloud computing
The emergence of cloud computing has been powering some of the best technological solutions in today's age. The computing industry has been able to leverage the cloud infrastructure to build some of the most influential apps. Most organizations would continue to use cloud for their key applications & data infrastructure. The cloud applications also synchronize content and applications across multiple devices.
Applications and Infrastructure which are software defined
In order for the digital business to work, basic infrastructure and design is needed to meet and deliver the required demand of an application. The application services can be best configured & customised as per the priorities of businesses. Companies derive a lot of value with software defined business processes. They save time & money in the long run with customised applications to perform their operations.
Web-scale IT
These days organizations are building huge applications and leveraging infrastructure services with companies like Amazon, Google, Microsoft & Oracle. The web scale IT applications are able to provide scalable platforms for end users. The rise of such apps will continue with the infrastructure service providers offering great tools for building these applications. Web development has come a long way with smart phone, mobile internet and browser based applications.
Self-protection and Risk-based security
In a digital business world, security is always a concern. In order to secure the business environment, companies will do the necessary assessments and look for mitigation tools. There are a number of companies who are venturing to provide security applications to these companies. The idea is to safeguard data & confidential information with the best available tools in the digital world.