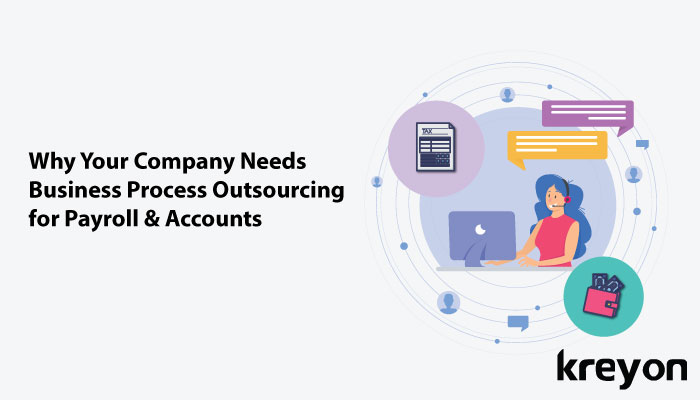 Business process outsourcing is a strategically proven way to sharpen the focus areas for a company. Organizations are reaping the rewards of SaaS products and BPO service providers to eliminate complexity of compliance.  The corporate functions, accounting, taxation, payroll and operations can be outsourced to zones into the most critical business aspects.
While BPO & SaaS products can organise business, they also serve  a great way to enforce quality standards, cut down costs and save management time from ever changing compliance issues. The HR, Finance and accounting can be managed through third party companies like Kreyon Systems with expertise in software as well as compliance matters.
Here's a look at how business process outsourcing for payroll and accounts are helping companies deliver better performance:
1. Focus on Core Business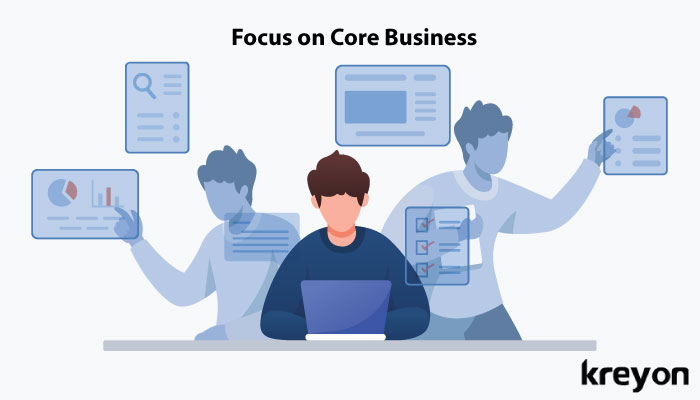 Businesses often lose their precious resources to take care of their compliance and operational needs.
The core focus is the product or service to deliver value addition and profitable returns.

How teams and management spend their time can have a telling impact on a business. By eliminating the non essential and non core tasks like accounting, finance, & payroll etc. companies can narrow areas of focus. They can leverage technology, automation and third party services to manage things.

When outsourcing business processes, the accountability lies with a third party service provider. For e.g. TDS for employees needs to be deducted, submitted, filed and documented by the service provider. The company can access whatever they need by logging into the software to check things. The service provider equipped with software and services capabilities handles the rest.
2. Digitisation & Data Curation
Organisations can curate data and digitize business processes with automation. The process automation leads to consolidation of information and data. When business services like HR, payroll & accounting are outsourced, then the organisation can easily go for process automation not just task automation.

The end result is structured data and documentation for the organisation. All important data across the organisation is curated with process automation. This enables the management to evaluate their organisation & focus on key improvement areas objectively.
3. Intelligent Compliance Management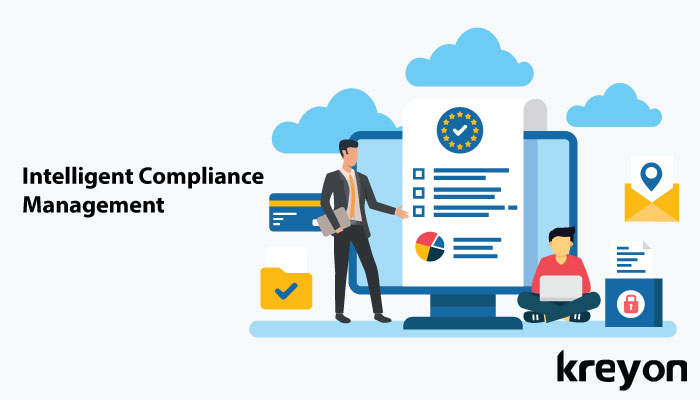 Compliance is critical for every organisation. And it comes with a price, either you spend too many resources or fail to comply, creating hurdles for your organisational well being.

Outsourcing payroll, accounting and other back office tasks can be a great way to eliminate this complexity. You can focus on the business, while your partner takes care of all regulatory needs.
Automation and outsourcing compliance can also lead to an organisation following best practices. It can help the company optimise its resources and structure things for growth in the long run. Not to mention avoiding penalties, lack of know how and management headaches with deadlines.

Statutory reporting, compliance and optimising resources is a great hurdle for businesses. With outsourcing, the management can easily benefit by the best practices enforced by service providers & automation.
4. Risk Mitigation for Payroll
Processing payroll for organisations is a crucial task. As per Journal of Accountancy, the largest companies are more likely to outsource payroll, as 73% of U.S. companies in the survey with revenues of $5 billion or more outsourced their payroll. 
When payroll is outsourced, companies needn't worry about changing tax rates, GPF, labour laws, federal and state rules etc, these are outsourced. The payroll partners are able to provide value added services for the organisation. Employee paychecks, benefits, deductions, order forms like W-2, W-3, form 1099 etc. & globalised reporting. 
An outsourced payroll service improves compliance and helps organisations manage things independent contractors, year end processing, time reporting and standardised pay services.
5. Process Benchmarking & Standardisation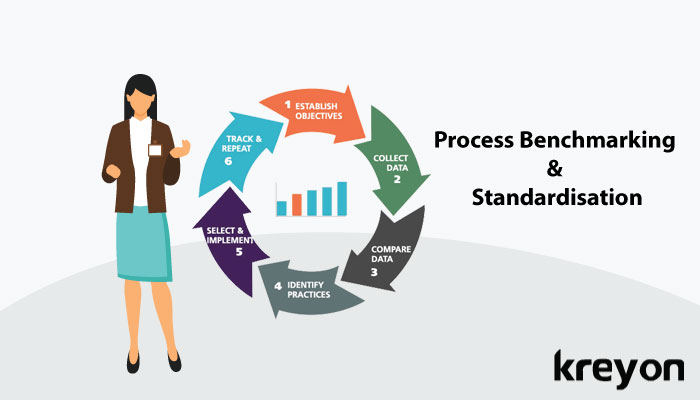 Studies have shown tangible process improvements for businesses which outsource and automate their key functions like accounting, payroll, expense management and compliance needs.

By outsourcing functions to expert service providers, organisations can process things faster, leverage industry best practices & work with higher accuracy. The SaaS based models also allows for consolidation of organisational products & services. These often lead to better business models suited to the digital economy.
6. Next Generation Data Management
With end to end automation, companies can leverage next generation data management. They can process large volumes of information, classify documents and derive useful patterns from the organisation's data. The data is aggregated by business functions like payroll, expenses, accounting, HR etc. & consolidated for the management. 
The management can use advanced data management insights for personalised and customer centric services. They can also use predictive insights, drive intelligent enterprise and improve their business functions with data driven technology.
7. Productivity, Time & Cost
It goes without saying that once business functions are outsourced, the responsibility for meeting the key metrics lies with the service provider. The automation strategy is well spelt out to track the key deliverables. It frees up the organisation's resources to focus on their core tasks.
Automation and outsourcing also bring in clarity and productivity. With well defined roles and management focus on core objectives, an organisation can save time and cost considerably. The number of hours preparing payrolls, accounting, generating reports and meeting compliance obligations are saved, resulting in efficiency and savings.
8. Process & Technology Integrations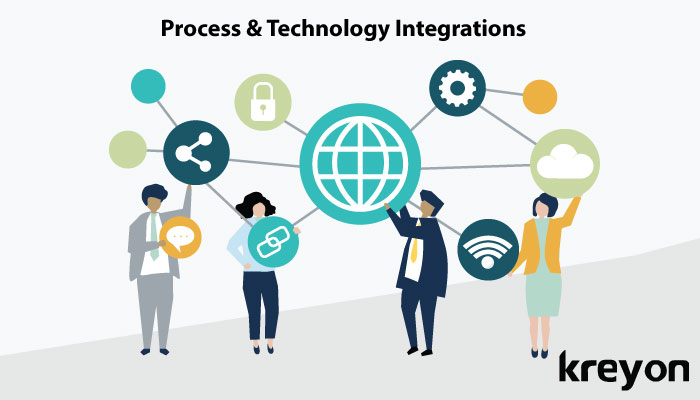 The quality of processes and technology that drives an organisation can be its competitive advantage. With automation and outsourcing, the company can harness innovative technology to leapfrog competition. Organisations do not need to pay hefty amounts to build, operate and maintain their technology platforms, but use the solutions from the service providers.
An end to end process automation strategy can improve operational capabilities of an organisation. The back end functions, shared services for fund management, accounting, knowledge services and operations can improve the bottom line for an organisation. 
Kreyon Systems has global expertise in building and delivering automation strategy for businesses. We provide end to end solutions for accounts, payroll, finance, HR and other business services to clients. Please get in touch with us for discussing your needs.