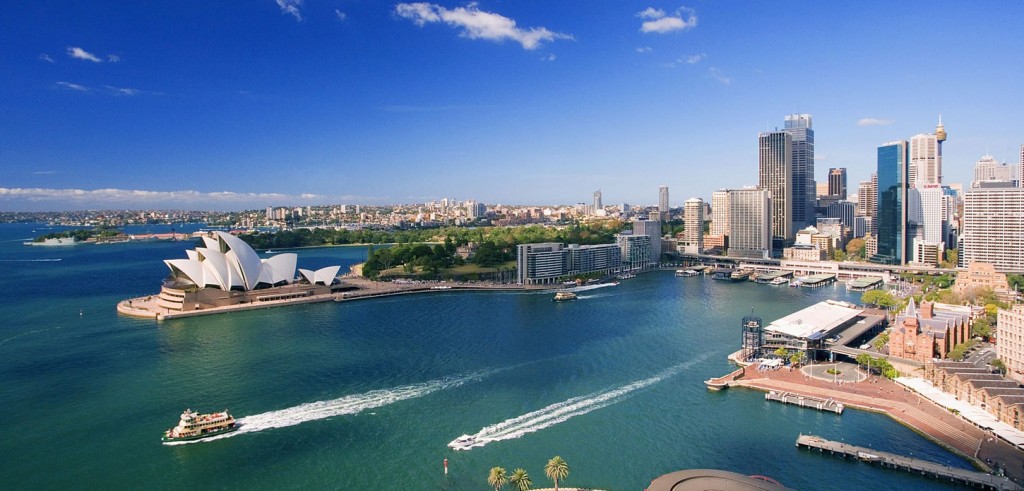 Digital dynamics are changing the way things are done. New business models are emerging from nowhere & challenging the inefficiencies of the existing systems. Who would have thought that the biggest accommodation provider in the world wouldn't own a single hotel, but Airbnb has emerged from nowhere and is taking the hotel industry by storm. Booking.com has changed the way people book their stay. These platforms are evolving into ecosystems that are becoming indispensable in the digital age today.  Travel & Hospitality Industry is seeing a digital revolution with these growing internet based platforms.
The way people travel has changed with the growth of technology. Whether it is booking accommodation or eating out, online information and search often influences the decision.
A strong online presence with attractive and dynamic portal is a minimal requirement today. Brands which are tapping the internet visitors are beating their competitors. Travel companies which are following old practices are finding it harder with the proliferation of technology. Here is a look at how the Travel & Hospitality industry can make use of digital trends to boost their business.
1. Tap Online visitors
It would be fair to say that every booking in the digital age starts with an online search. The stronger your brand appears online, the more chances it will have of attracting customers. Whether it is your corporate website, online presence, or online customer reviews, everything matters.
2. Personalised Trips & Travel experience
Companies can offer personalised trips their customers based on the nature of the travel. Whether it is business travel or tourism, a trip can be tailored according to the needs of the customer. Time is an invaluable commodity, more so when it comes to travelling. Companies that can take care of the needs of their customers in hassle free manner, save time & provide compelling experience through personalised itinerary are winning.
3. Use of Technology
When a prospective customer visits your website, would you be able to convert that prospect to a customer? Brands are increasingly providing all information that is needed to do online conversions. Options for the visitor to search the information, interact with your company, do the booking & make the payments. Customers today expect payment systems and end to end systems that work across countries. A seamless user experience and use of technology goes a long way for winning travel bookings.
4. Social Media & Chat platforms
One of the most frequently used mediums of communication today is the social media and chat platforms. From the time, the customer is seeking information till the feedback or review of the experience is shared, social media is everywhere. The companies which use social media actively are able to respond to online queries, build their brand and also attract customers in the process. A good digital strategy is immensely useful in the travel & hospitality industry for improving business. Travel companies are able create offers for the customers and drive sales through social media today.
5. Mobile apps or Mobility support
According to reports, more than half of the search traffic originates from mobiles these days. It is important to tap into the mobile customers with a responsive website. Some hotels and restaurants are also developing apps to support their customers. These apps can be used to send offers & personalised recommendations for customers.
6. Tell your story
With the growth of technology, it has become easier to reach the masses. The best brands are those who can convey their story to the customer and influence them. The travel and hospitality industry can leverage and share the journeys of the customers, their experiences and best moments with captivating stories. These stories can be shared with images, galleries, videos and other articles.
7. Customer Service & Feedback
Customer service is the differentiating factor when it comes to a winning brand. The travel & hospitality industry thrives on it. The use of apps for taking customer inputs on various parameters can provide realtime feedback. The apps can be developed in a very simplistic manner where customers can provide feedback with the touch of a button. These inputs can then be used to improve the service levels and customer satisfaction.
8. Referrals
A happy customer is a great advertisement for your business. These happy customers can be worth many more with referrals. Using technology options to keep in touch with your existing customers and providing them incentives for referrals can increase business opportunities.
9. Localised & geo targeted marketing
Increased smart phone penetration means that companies now have access to more data than ever before. The location based advertisements, offers and personalised marketing is becoming increasingly popular. Hotels and restaurants that can tap into this data can really improve their marketing and business.
10. Predictive Intelligence
Things are not always the same when it comes to reservations and online bookings. The holiday seasons are when there is lot of rush, then there are other times, when the business is not very vibrant.  With analytics systems and predictive algorithms, travel companies can come up with offers to maximise business opportunities. The offers are dynamically created as per the market demands. This can offer some good benefits to existing customers as well as increased opportunities for travel companies.
The travel and hospitality industry is looking for ways to improve their customer experience through digital technologies. Building Interactive platforms to win and influence customers is one of the best investments for businesses today.
It is important for hotels, restaurants and travel sites to maintain a strong online presence. The visitors on the web are great source of revenue. Easy and hassle information, online booking, and end to end offerings adds to the customer experience. The travel industry is leveraging online data & information to aggregate information for flights, hotels, personalised tourism and business packages etc. The waves of internet revolution and digitisation are destroying boundaries between nations. Travel and hospitality industry is changing fast to adapt to the growing technology needs today.