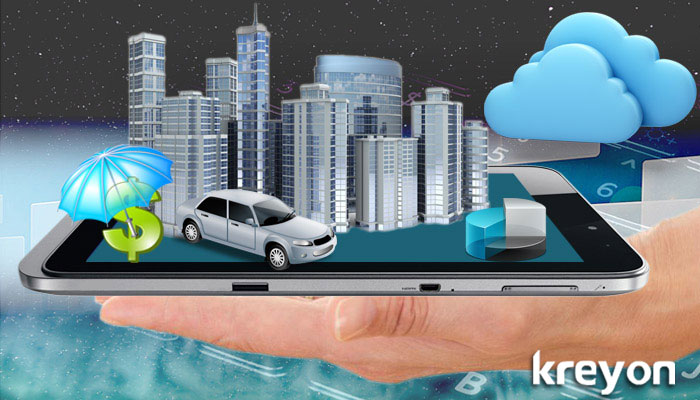 Assets are the backbone of an organisation. Asset management System is geared to automate the lifecycle management of assets. Whether it is procurement, utilisation, allotment, verification, maintenance or disposal of assets, a tool to manage all these processes is very handy for organisations. One of the key requirements for organisations is to conduct an annual audit of their fixed assets present in the company, assess their correct value and accordingly generate the financial records for the same.
Most asset management systems are old and have legacy components that make them practically unusable. It makes generation of Fixed Asset Register even more complicated and error prone. There is long implementation cycle involved for such systems adding to the pain of the organisations. Tracking assets accurately with realtime updates, location, usage and history is a major hassle with majority of companies. Choosing the right Asset management system is an integral part of the solution. The right asset management system will help the organisation to prepare its Fixed Asset Register with realtime information and accuracy. It is easy to use, flexible & helps to improve the asset performance & life. The following parameters may help you to choose the best asset management system for your organisation:
Speed & Accuracy
Minimise errors with realtime data collected from integration of tags on assets. The information is collected with tags on assets, which contains the location of assets, its details and tracks the movement. It makes the whole process very efficient. The introduction of RF tags integrated to a web based asset management system makes the processes speedy and accurate.
Data Migration
The system must be able to do the data migration & utilise the existing spreadsheets of data. The top organisations are moving from generic systems to best in breed solutions. For e.g. an ERP may not serve the needs of organisations like a specialised asset management solution. In that case, the existing data from the ERP solution should be ported seamlessly to the asset management system. It must provide advanced ways to upload information so that the existing data can be leveraged.
Functionality
It must have easy & intuitive ways to handle all aspects of Asset lifecycle. It should help you to track, control and record any changes that happen to the asset's lifetime including its location, history, maintenance, status, revaluations or impairments.
Fair Value of Assets
The computation of accurate fair value of assets is very important for preparation of financial records of a company. The system should be able to compute the depreciations of assets with accuracy. Apart from depreciations, the impairments or revaluations of assets also need to be recorded to correctly determine the cost of an asset. The fair value of an asset is imperative for bank loans, business mortgages & balance sheet calculations. An online asset management system can provide these insights real time to a business.
Fixed Asset Register
The system should facilitate easy and accurate preparation of Fixed Asset Register. It must be up to date with the latest inventory, additions or disposals, movement of assets, depreciation of assets. It must also account any change in value due to Impairments or Revaluations of assets. Keeping track of such finer details is a challenge to organisations and a lot of times it results in revenue loss for them.
Compliance with International Standards          
All companies are required to comply with accounting guidelines as per government norms regulations. The generation of fixed asset register in compliance with international accounting standards & government regulatory bodies is a critical requirement for most organisations. The system should be able to generate reports in compliance with IAS, IFRS and local tax authorities. The ISO:55000 compliance also helps to benchmark asset management processes with the internationally accepted best practices.
Asset Analytics Capabilities
Big organisations are using technologically driven statistics and controls to refine their asset management capabilities. A system with capabilities to facilitate the cost of ownership for assets, planning and analysis, forecast budget requirements, monitor risks with data driven insights is invaluable for companies. These insights are used for proactive condition assessment of assets & for creating strategic asset management plans that effectively improve the ROI for an asset management system.
Advanced Reports
Every organisation has its own requirements for reporting. A system that helps you to create reports on the fly is crucial. The reporting should be very flexible and completely dynamic. The system should help you create your own reports on the fly, name the columns on the report as you want, choose the type of graphs for representing data and present information as per your specialised needs.
Customizations
The asset management processes of an organisation must be tailored to meet the business objectives, goals & situations. The software should also be customisable and help the organisation to simplify and model their existing processes to get the best outcomes. The customisations should allow a company to derive maximum benefits from its assets to meet its customer initiatives, maximise profits & improve operations of the company.
Choosing the right enterprise asset management solution is the key to saving costs by improving asset utilization, reducing downtime, theft, & enhanced process efficiency for asset lifecycle management. The demand of the business today is an efficient asset management system with flexibility, speed and tangible ROI. Choosing the best one is critical to how your business operates.